CFL Daily Fantasy DraftKings Week 8 – Way Back with Duron Duron
There are a ton of question marks going into Week 8 of CFL Daily Fantasy contests so it will be extremely important to keep an eye on the news and team depth charts as they are released. There are more moving pieces this week than a Rube Goldberg machine.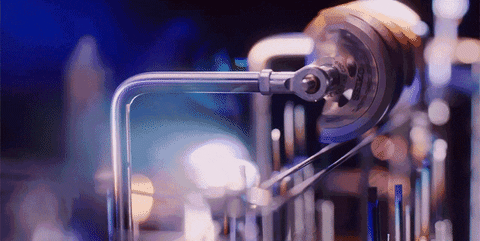 It's nice to know that Johnny Manziel, Zach Collaros and Mcleod Bethel-Thompson will be starting at quarterback ahead of time but questions surround the Calgary, Hamilton and Saskatchewan backfields while everyone is left to their best guess as to how much Duron Carter will actually play on offence. Hopefully this is a good start to your research but there will be work to be done throughout the weekend.
COMEBACKSZN DISCOUNT PROJECTIONS OFFER
It is year three for daily fantasy CFL contests on DraftKings and DailyRoto has you covered with a special offer. Get insight into the top QBs, breakout WRs, top stacks and more, whether you are playing in cash games or tournaments. This year we will bring you the same free CFL content we've offered in previous seasons, highlighting some of the best CFL fantasy plays. Want to take your game to the next level with projections? Us too. We are partnering with Ben Kramer and Dylan Cooper to offer DailyRoto users access to their CFL fantasy football projections.
While this is not an "official" DailyRoto product (rather something they are doing independently), we definitely endorse their work and encourage you to check it out. We are comfortable saying that nobody puts more time and effort into projecting the CFL than Dylan and Ben do.
A subscription for all 20 weeks of the regular season has been available for $75 to this point but with all the hype surrounding #2 Johnny Manziel landing on his new team this week, we're happy to offer a rest of season subscription at a $22 discount for $55, while a monthly subscription is available for a $2 discount at $23 per month. Ben and Dylan will be offering their projections each week, available through PayPal, and you will receive a link through your email to the sortable projections page.
If you have any questions reach out to them on twitter @benyamen and @dcoop328_ and they'll help you out.
GAME NOTES
Implied Team Totals
Calgary - 31.5
Edmonton – 30.5
Hamilton - 28
Ottawa - 26.5
Toronto – 21.5
Saskatchewan – 22.5
Montreal – 21.5
BC - 20
Once again there's a chance of rain for an Eskimos game as there is 60% chance of thunderstorms on Thursday. The winds aren't supposed to be too blustery but any rain can make things difficult for the offence. The other game taking place in Alberta this weekend also features a 60% chance of rain for Calgary on Saturday night. Again, the winds are expected to be particularly strong so it's mostly the matter of receivers being able to get a good grip on the ball.
QUARTERBACKS
Mike Reilly, EDM - $11900
Jeremiah Masoli, HAM - $11000
Bo Levi Mitchell, CGY - $10300
Johnny Manziel, MTL - $9400
Punt Singles:
McLeod Bethel-Thompson, TOR - $6900
Mike Reilly is still the top projected passer on the slate but for the first time this season it's not by a landslide. It's not really a change in skillset or scheme for Reilly or Masoli but a matter of matchups. The Eskimos face the Roughriders on Thursday night in Edmonton and the Riders defence have proven to be one of the best units in the league this season. They are fourth in the league in pass defence, allowing only 7.85 yards per attempt, which is nearly two full yards lower than what Edmonton usually passes for (9.64). The Riders defence also leads the league in forced two and outs and is third in forced turnovers which may limit Reilly's opportunities. Working in his favour is an offence that generates the most passing yards and passing touchdowns per game along with a guy named Duke Williams that no one appears to have the ability to cover.
On the opposite end of the spectrum, Jeremiah Masoli has struggled to finish drives with touchdowns this season for the TiCats but he finds himself with the clear best draw for opposing quarterbacks in the CFL. The Als allow the second most yards per pass attempt at 8.75 and have given up a whopping 16 passing touchdowns through six games – over double the league average rate. Injuries to Joe Burnett and Mitchell White in Montreal secondary only further the appeal of the matchup. This is probably the week everything turns around for the Tiger-Cats passing game with the likely return of Tasker and Toliver only helping things.
After a loss in which the Riders offence laid an egg, averaging a pitiful 5.06 yards per pass attempt Coach Chris Jones explained it away by saying they were running a ball control offence like the Calgary Stampeders.
https://twitter.com/DTonSC/status/1023952280830259205?s=20
Nope. No, the Riders are not indeed running the Stampeders offence. Bo Levi Mitchell leads the league with 13 passing TDs and Eric Rogers seems to have been the catalyst to rejuvenating the Stamps passing attack this season. Calgary projects to run the most plays on the slate this week at the third highest rate of DK passing points per attempt. Bo does indeed throw vertical routes.
If none of the top passers appeal to players due to the matchup or track record, there are options at cheaper prices sub 10K this week in a changing of the guard at the quarterback position. Johnny Manziel will get his first start in the CFL for the Als this week. Although the passing matchup is somewhat difficult as Hamilton is third in the league in passing yards per attempt allowed (7.5) and have allowed only 4 passing touchdowns to this point, much of Manziel's value comes through his rushing ability. The TiCats are worst in the league in terms of yards per carry allowed, so that works in Manziel's favour.
If players want to dip further still down the salary structure both Collaros and Bethel-Thompson are options due to their stepping into starting roles but neither project well due to stagnant passing offences that average well over a yard below league average yards per attempt at 6.7 and 6.5 respectively.
RUNNING BACKS
James Wilder Jr., TOR - $7700
Williams Powell, OTT - $7900
Tyrell Sutton, MTL - $6900
Punt Single:
Romar Morris, CGY - $5400
It's the first week of the season without Andrew Harris to be the leader of the pack at running back and the position as a whole is down a bit this week in projections with the top three all projecting between 13-16 points rather than the 15-20 points that have been there most of the season. It may be a week to go cheap at running back.
James Wilder Jr. showed a little more burst than he had through much of the season last week versus Winnipeg but the RedBlacks sport the third lowest yards per carry allowed average at a mere 4.69. Given that the Argos have the second lowest yards per carry average this season at 4.58 that could make for a long day for Wilder. His personal average is only 4.6 this season - a long ways down from his lofty 7.1 yards per carry in 2017. Ottawa has only allowed four rushing touchdowns this season as well making him less than a sure bet to end the week as the top back on the slate.
On the other side of the field on Thursday night, William Powell gets a significantly more enticing matchup given the Argos allow 5.35 yards per carry but Ottawa averages a league worst 4.48 yards per carry as a team this season. Given Powell's personal average is over 5.1, there's a case to be made to manually bump up his projection a bit. The RedBlacks continue to do most of their scoring through the air though which limits Powell's opportunities for touchdowns. 15.88
Tyrell Sutton has quietly put up very respectable fantasy numbers this season in PPR scoring despite the Als overall struggles averaging 13.9 fantasy points per game and having only one game below double digit production. This week's matchup with Hamilton is the best in the league for opposing running backs as the TiCats allow nearly six yards per carry at 5.99 in 2018. That's more than the Stampeders are allowing per pass so far this season (5.81). Let that sink in for a minute. Sutton has also had a very stable role in the passing game with over five targets per game thus far. Running quarterbacks tend to open up wider running lanes for their backs as well by spreading defensive fronts to keep contain so Sutton's best days may be ahead of him yet with the advent of Johnny Football.
The cheaper back available is Romar Morris who could have anywhere between the full workload of the Calgary backfield or be a spectator from the bench. Both Don Jackson (hamstring) and Terry Williams (shoulder) have not practiced this week but Coach Dickenson is hopeful at least one of them will be able to play Saturday night. Again, we won't likely have any definitive information on this until the depth chart is released Friday. If both backs are out Morris is a great value as the starting back for Calgary in a great matchup with BC defence allowing 5.76 yards per carry. If just Jackson is out, Morris probably still gets the start. If just Williams is out, then it's likely that Morris takes his role with a half dozen touches from scrimmage and the full return duties still making him a viable play at this price point.
RECEIVER
Duke Williams, EDM - $10100
Kamar Jorden, CGY - $8500
Brad Sinopoli, OTT - $8900
Eric Rogers, CGY - $8800
Derel Walker, EDM - $8700
Diontae Spencer, OTT - $7400
Luke Tasker, HAM - $7600
Jalen Saunders, HAM - $8400
Punt Single:
Duron Carter, SSK - $4400
R.J. Harris, OTT - $4300
Duke Williams has become an unstoppable force of nature out of the slot just as the projections predicted he'd be from the beginning of the season. No defender has been able to match his combination of size and speed to this point. This week he'll likely see a heavy dose of Ed Gainey across from him – one of the league's best defenders – and although Gainey may be able to match his stride, Williams size advantage at 6'3" and 225 lbs will likely be too much for the 5'11" 195 lbs Gainey to handle. Williams has a good shot to continue his streak of 100 yard games this week. Williams teammates, Walker and Stafford, may have a tougher go of things though as the Riders are a better than league average pass defence allowing only 7.85 yards per attempt.
The group of Calgary receivers is led by Kamar Jorden in points and expected targets for an offence that averages the third most yards per pass attempt in the CFL despite what Riders Coach Chris Jones may say. The Lions have been more prone to allow TDs on the ground rather than through the air (8:6) but much of that is due to two matchups in five total games versus run heavy Winnipeg. The Stamps lead the league with 13 passing touchdowns to this point and there's no reason to believe that pace will slow down this week for any of Jorden, Rogers, or Michel especially with their injuries in the backfield.
The RedBlacks passing offence has really struggled to create the big plays they've become known for in previous seasons with only seven completions of 30+ yards and the league's second lowest yards per pass attempt average at only 7.25. Some of that is due to two of six matchups this season being versus Calgary and also in part a heavier reliance on Brad Sinopoli known more as a mid-range possession receiver rather than a big play threat. Sinopoli has a career average of 11.6 yards per catch while teammate Greg Ellingson has a career average over 15.1 and Dionate Spencer averaged over 13 last season. The Argos allow a league high 9.28 yards per pass attempt this season, so the big plays may start to hit again soon for the RedBlacks.
The mid-tier of receivers offers a couple of TiCats pass catchers – Toliver and Williams – that are a part of an increasingly healthy receiving corps. As noted earlier, the Alouettes allow an exceedingly high rate of touchdowns per pas attempt so there may be a lot of scoring from the Hamilton group but trying to determine who will do that scoring is the tough part with so many mouths to feed between Tasker, Banks, Saunders, Toliver, and Williams. Banks has also spent much of the week in a knee brace, so he's far from a lock to play.
The big name that pops as a great value is Duron Carter who is listed as a starting slotback for the Riders this week with the return of Nick Marshall to boundary corner for the Riders. The green and white have one of the slowest paced offences in the league which may keep Carter's targets lower than the 7.7 he averaged on offence last season but even a projection of just over six makes him a great value. The Eskimos have allowed the third most yards per pass attempt to this point along with a league high 13 passing plays of 30+ yards.
The other value play at the bottom end of the salary scale is R.J. Harris who is getting another start at boundary slotback for the RedBlacks. Again, the Ottawa passing game has been pretty lackluster to this point, but Harris is getting targets in this offence. If he had held on to a poorly thrown deep ball versus Hamilton last week he wouldn't likely be priced at only $4300.
DEFENCE/SPECIAL TEAMS
Calgary Stampeders - $5500
Saskatchewan Roughriders - $4300
Edmonton Eskimos - $5000
On defence this week, it's the usual suspects at the top of the list along with a matchup play. As has been written time and again, the Stampeders lead the CFL in essentially every fantasy relevant category on defence. They have still only allowed four offensive TDs through six games, while leading this league in forced turnovers (22) and sacks (17). The Riders aren't as dominant statistically and have a much tougher matchup versus the high powered Eskimos offence, but their proclivity for D/ST touchdowns makes them an option.
The Eskimos have not been a great real life defence this season allowing the second most touchdowns in the league (19) but have been a reasonable fantasy option through creating a league high 17 sacks and a respectable 10 turnovers. The Riders have been quite possibly the least effective - and for that matter, entertaining - offence in the CFL to this point. The Eskimos could have some possibilities there.
Keep an eye on the news wire and good luck in all your contests!
Be the first to know
Want FREE Fantasy and Gaming Advice and Savings Delivered to your Inbox? Sign up for our Newsletter.
Games not found.