Not seeing H2K in the semifinals is quite weird. Knowing that they got 3-0'd by a 6-7 team in Fnatic is even more bizarre. Add in that the Misfits pulled off a reverse sweep of Splyce and EU seems to more unpredictable than ever before. Despite that, we pick the winners of the semifinal match-ups.
Fnatic vs. G2
A month ago no one expected to see Fnatic in this spot and heading into the playoffs, even a team in Roccat that eventually missed out seemed like more of a threat. However, in the final weeks and against H2K, Fnatic looks like a legitimate contender and actually have a chance against G2. Heading into the H2K series, the main criticism against Fnatic was that they relied on comfort picks. So naturally, H2K banned out Kennen and Lee Sin, but Fnatic proved that they were more complex than that. Broxah still had an early impact on Elise and Kha'Zix and Rekkles went back to the Twitch and Vayne picks. Fnatic may not play meta picks but they have a deep pool of comfort champions that they can fall back on. There's something to be said for pulling out champs that other teams haven't prepared for.
G2 is a better team than H2K and now they have some international success under their belts as well. Positionally, they're stronger across the board with a potential wash at ADC. If G2 can keep Rekkles down they should be able to win this series. The same was said about H2K but Jankos was unable to have an impact and was overwhelmed by Broxah. I'm going to go out on a limb and say that Fnatic wins this series in 5 games. They're getting hot at the right time and have perfected their style of play.
Misfits vs. UoL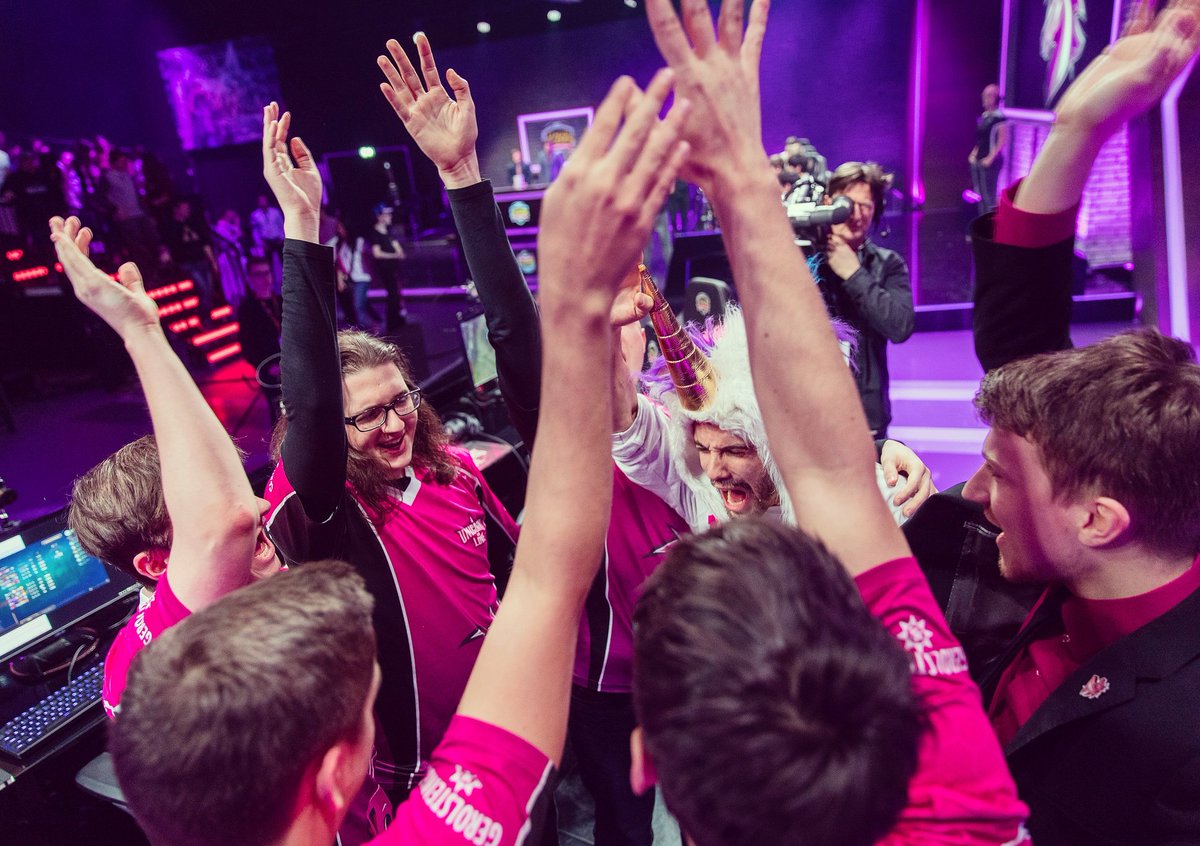 The Unicorns of Love are still overlooked in EU for some reason. When you look at the roster it's somewhat understandable but their play has been on point for most of the season. Visicsacsi has established himself as the best top laner in Europe and should have a field day pushing around Alphari. For Misfits, KaKAO has been extremely impressive and against Splyce he finally had success on Rengar. Lee Sin was consistently banned away from him but he was able to have an impact on a champ that he struggled with during the regular season. This series will come down to Xerxe and KaKAO and how they effect the mid lane. PoE and Exileh are both undervalued mid laners but have shown their worth repeatedly.
This is another series that could go the distance but I'll take the Unicorns in 4.