Fantasy owners are starting to quietly warm up to some NFL Preseason stars, like Detroit wide receiver Kenny Golladay. The 6-foot-4 rookie out of Northern Illinois had a strong training camp and a solid debut in his first preseason game, catching three passes for 53 yards and two touchdowns at the Colts.
It's that preseason effort that had him skyrocket up the Average Draft Positions on various websites, including FantasyFootballCalculator.com.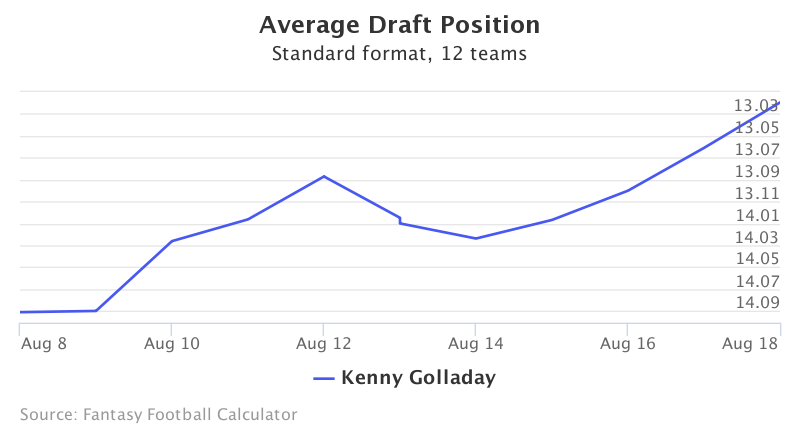 I'm here to tell you to remain cautious! Sure, Golladay is off to a great start, but let's see how this goes for the next few weeks. Even then, let's remember some former NFL Preseason stars that have tricked Fantasy Football owners in the past.
Remember Brian Manning? He was a rookie with the Dolphins in 1997. He had a stellar to his professional career, and the rookie out of Stanford was in the same locker room with Dan Marino one of the greatest NFL quarterbacks ever! He was one of the top NFL Preseason stars that August, tricking me into drafting him ahead of such rookies as Derrick Mason and Rae Carruth. Not cool.
We're going to keep you from making that same mistake!
5 NFL Preseason Stars That Fooled Fantasy Football Owners
Don't overreach for any of the hot NFL Preseason stars – they could just be the current version of these five guys!