Every daily fantasy NFL player has been the unwitting victim or undeserving beneficiary of variance. You can research as much as you want but the random nature of the universe in which football resides means Demaryius Thomas can turn ten targets into 4.7 DK points, while Alvin Kamara appears to mystically only require two touches to score another three touchdowns. You can scramble through the shards of your broken ideals and attempt to reconstruct meaning through your process – systematically ascribing reason to the unreasonable – or you can accept that there is no meaning, no overarching meta-narrative the ascribe order to the chaos and embrace DFS Nihilism. Free yourself of the inhibitions that hold you back from making bold plays in the face of the stoic reason of tout talking heads and leap into the void. Your lineups have no intrinsic value. They are merely a semblance of the scattered minutia inhabiting your subconscious while your waking mind attempts to once again assert that Kareem Hunt is actually a good football player. NFL DFS Week 14 is upon us.
I offer you two routes this week.
Choose the route of the EinfacherMensch (simple man) and take the safe, top projected play. The statistics and matchups seem to show they are destined for greatness and a smooth ride to the cash line. Variance is a cruel mistress though and may leave them broken anyways.
Alternatively, I offer you the route of the Ubermensch (super man) which invites you to scream into the darkness of the void in defiance and declare that you will make your own future. Your own lineup. Your own destiny. You will level the monoliths stacked in your way by DFS twitter and take the players not so easily adored. You will risk destruction and move down the path towards the victory you construct for yourself.
The choice is yours to make.
QUARTERBACK

EinfacherMensch
Tom Brady, NE @ MIA – 7500 DK/9500 FD
It's easy to talk your way into Tom Brady every week. He's rich, he's handsome, he's won five Super Bowls, and been NFL MVP twice. The Patriots have one of the highest projected team totals on the slate every week, just as they do this time at 29.25. He has a plethora of weapons at his disposal that make it nearly impossible to shut their offense down. It's that much less likely to happen versus the Dolphins egregious 21st ranked defense versus quarterbacks. Tom would seem to be the clear safe play this week with all the metrics pointed his way. Yet even he will someday face his reckoning and be cast into the void with Scott Zolak. Variance cares nothing for predictive algorithms.
Ubermensch
Tyrod Taylor BUF v IND – 5100 DK/7600 FD
DFS life is a wasteland of random occurrences strung together into slates that we attempt to construct meaningful experiences from. This too is just another road to oblivion. Cast off your constructivist narratives and play Tyrod Taylor this week. His patellar tendon contusion is meaningless. Zay Jones ability to levitate is a glitch in the simulation.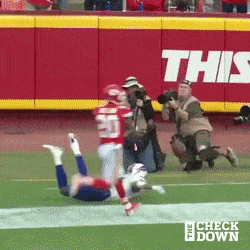 Tyrod has great floor production from his propensity to run the football himself and the Colts defense lacks the ability to contrive even the illusion of effective pass defense allowing Blake Bortles to pass for over 300 yards and 2 TDs last week. Even punter Brad Nortman was not deterred last week. The Colts have the league-worst pass defense versus opposing punters DVOA and Tyrod is at least a small step above that.
RUNNING BACK
EinfacherMensch
Le'Veon Bell PIT v BAL – 9100 DK/8800 FD
Le'Veon Bellcow appears to be an unstoppable force of nature, empowered by the largest workload in the league – out snapping the next closest RB by over 120 plays, out carrying second place by 47 carries, and all while receiving the 2nd most receiving targets by any RB at 82. He receives unparalleled volume and is priced accordingly. It is not only that volume, but it's ability to infuse chaos into the hearts of men, that makes Bell such an appealing option in week 14. In the three games in which the Ravens have faced high volume rushing attacks, backs totaling 30 carries or more, they have surrendered a 36-167 embarrassment to the Jordan Howard led Bears, a 36-160 disemboweling at the hands of the McKinnon/Murray Vikings, and a 35-144-2 gutting in the clutches of the very same Bell they face this week. Play Lev with confidence and then drag yourself into an endless shower cry Sunday night after Jesse James receives all the redzone targets. This too is meaningless.
Ubermensch
Melvin Gordon LAC v WAS – 7800 DK/8600 FD
Melvin appears to be a broken husk of his formerly adequate self, cast into yet another backfield timeshare devoid of reason with Austin Ekeler and LAC-Not Listed-.
There is no reason to deny Gordon the touches we want him to have, proving yet again that NFL coaches are all nihilists that hate your fantasy football team. If the intrusion of LAC-not listed- doesn't scare you though, cast off societal norms and embrace a RB facing a matchup with Washington – a team that has allowed over 100 yards rushing in six of their past seven matchups and that offers up the 5th most points per game to opposing RBs. There are certainly ways to envision Josh Norman shadowing Keenan Allen all game, thus funneling some more touches back to Gordon this week. All this, along with Gordon's elevated price tag recent sag in production make him a target for the Ubermensch.
Frank Gore IND @ BUF – 3900 DK/ 5500 FD
Frank Gore has been staring into the dark empty eyes of mortality and the endless gaping darkness for centuries it seems. At age 34, he scoffs in the face of imminent destruction on the road to becoming the 5th leading rusher in NFL history. His broken and disheveled body continues to shamble downfield between the hash marks while younger men like Marlon Mack can only watch from the sideline whilst they waste away. He doesn't get the volume of many other backs, but he has still averaged nearly 17 touches a game over the past month. In a matchup versus the shoddy remains of the Marcell Darius-less Bills rush defense that may be enough for 10 TDs. Roster Gore this week and declare that age and ability are merely reductionist understandings of existence from a society obsessed with self-destruction.
WIDE RECEIVER

EinfacherMensch
Antonio Brown PIT v BAL – 9000 DK/9000 FD
The Pittsburgh offense is condensed tighter than a pack of wild animals drawn around that last remaining puddle of filthy water in a hopelessly emaciated desert. All hope – all things – revolve around touches for Le'Veon Bell and Antonio Brown. Brown has seen double-digit targets in ten of twelve games this season, including 15 Monday night versus Cincinnati. Attempts to cover him are hopeless. Scheming to mitigate his deleterious effects on the psyche of the opposition are in vain. For Baltimore, there is no hope. Their 27th ranked defense versus WRs is nothing but an illusion for Brown to effortlessly step through on his way to another monstrous night.
Ubermensch
Sterling Shepard NYG v DAL – 5300 DK/6400 FD
What remains of Sterling Shepard is all that is left of the fabled Giants receiving corps that was to lead New York back to playoff glory. Eli was to pass 40 times a game, Beckham to wear a fully blinding visor while still catching backhanded touchdowns, and Brandon Marshall to the missing piece that would finally make the offense unstoppable. All this too was an illusion as the realities of an unfeeling existence continued their hapless march into eternity. What remains is Sterling Shepard wandering hamstrung down the field while Eli returns to sling the hides of dead pigs at him emotionlessly and interminably. With Marshall and Beckham out, Shepard should be the focal point of the Giants offense in a game where they are 4 point home dogs giving him a positive game script. Ignore the injury. Ignore the Eli face. Step forward confidently that the broken shall rise again powerfully into a new age in the Cowboys are crushed under the feet of Giants.
Larry Fitzgerald ARI v TEN – 6500 DK/7600 FD
Age is merely a number to those who have thrown off the shackles of societal oppression of the elderly. Fitz is timeless. Even the efforts of the universe to hold him down with a Blaine Gabbert have proven the absurdity of restraining him. He may not have the efficiency of Antonio Brown, but he does have a remarkably high workload, averaging 10.5 targets per game over the past month. His lack of personal efficiency may be made up for by the Titans total lack of defensive ability to defend opposing receivers as they rank 30th in the league versus opposing wide receivers. He should be operating from a positive game script given the dearth of healthy running backs on the roster and their opening line as 3 point home underdogs. The underpinning beliefs of NFL DFS twitter may continually be unraveling, but you can put your faith in Larry Legend.
TIGHT END
EinfacherMensch
Stephen Anderson HOU v SF – 3200 DK/4500 FD
Overconfident coming off a win versus Mitchell Tebow and the Bears, the 49ers seem ripe for the picking. Everyone loves paying down at TE. It is a position filled with failed left tackles and slow of footed receivers. Given the option, the masses will opt for the sexiness of AJ Green over the utilitarianism of Travis Kelce every time. High priced receivers with upside are the opiate of the masses leaving everyone grabbing for scraps at the bottom of the TE bargain bin. This week offers us Stephen Anderson. With the recurring injury of CJ Fiedorowicz, Stephen Anderson became the go-to target for Tom Savage down the road to a failed comeback attempt. Anderson's 12 targets in the game are eye-opening and would seem to be a clear path to value at the position. DFS life can be Savage though, and no more so than in the Texans starting lineup. Anderson appears to be the wide and easy road this week if you desire ease rather than struggle.
Ubermensch
Travis Kelce KC v OAK – 7400 DK/8000 FD
With the play calling duties finally taken out of the senselessly random grasp of Andy Reid, Travis Kelce was enabled to flourish last week versus the Jets. Kelce Truthers' existential desires came to fruition on Sunday in Jersey versus the Broncos 24th ranked defense versus TEs. This week the TDs are even riper for the picking at home versus the Raiders 28th ranked defense versus TEs. Kelce is extremely talented, has a great matchup, and the Chiefs have the 4th highest projected team total on the slate. His price tag is high, but his potential is higher this week than any other player at his position.
Jason Witten DAL @ NYG – 4700 DK/5800 FD
Nobody will want to pay this price for Jason Witten. He has a legitimate floor of 1 target for less than a single fantasy point. There are probably a dozen tight ends this week with cheaper price tags and a higher probable floor. Come with me and laugh at the frivolity of perceived value. Witten's role in the offense is highly volatile with him receiving anywhere between 1 and 10 targets in games this season. This week he faces the Giants hapless defence versus TEs (29th) in a game environment that sees his team still clawing for a playoff spot while the Giants offer nothing but a morose whimper into a dark and formless wasteland of an offseason. Volatile players with opportunity and positive matchups are exactly what I want in a GPP.
Enjoy what you can of the remains of the NFL as the offseason lingers only a few weeks away. Seize the small pleasures in life. RunGood that leads you to a 0.2 finish above the cash line in your $1 4-man 50/50s. Relish your $3 EV. Live that Screenshot Life to the full announcing to the world your dominance of the Quarter Jukebox. All things end. RIP 2Ton's laptop.