"So I hated life, because the work that is done under the sun was grievous to me. All of it is meaningless, a chasing after the wind." – Qoheleth
For as much as things change, NFL DFS Week 15 is here to remind you that much stays the same.
The concept of the Eternal Return is as ancient as the despair that ravages you into a cold sweat at 3am on the pull out bed in your mother's basement. What has been will be again. Humanity, let alone individuals, can never seem to escape the same mistakes, toil, and grief that we bring upon ourselves. War. Disease. Famine. The same order every day at Starbucks. The same dried out pizza that gives you heartburn and enforces your own quivering grasp of your mortality. The people of the ancient near east saw it in the seasons. Nietzsche recognized it in our systems and society. The NFL shows it in its quarterbacks and head coach hirings. Weep at the struggle to change and improve, while the powers and principalities continue to reduce you to your weekly shower cry over a tub of melting Cherry Garcia.
Nick Foles is the starting quarterback for the Eagles.
Aaron Rodgers wants you to relax and let him overcome insurmountable odds.
Antonio Brown faces a cupcake defense with a market share of targets that would make Terrell Owens weep.
Maybe this week you will create winning lineups. Maybe this week you will lose again. Maybe none of it matters as our planet continues to hurtle interminably through the dark reaches of space while you avoid your family to build lineups on your smartphone in the bathroom.
All that has been will be again.
Choose the route of the EinfacherMensch (simple man) and take the safe, top projected play. The statistics and matchups seem to show they are destined for greatness and a smooth ride to the cash line. Variance is a cruel mistress though and may leave them broken anyways.
Alternatively, I offer you the route of the Ubermensch (super man) which invites you to scream into the darkness of the void in defiance and declare that you will make your own future. Your own lineup. Your own destiny. You will level the monoliths stacked in your way by DFS twitter and take the players not so easily adored. You will risk destruction and move down the path towards the victory you construct for yourself.
Construct your own reality.
QUARTERBACK
EinfacherMensch
Russell Wilson SEA v LAR – $ 7300 DK/$8400 FD
Russ is the definitive Einfachermensch, choosing to run from challenges rather than deconstruct them and reveal their vacuousness through sheer will. For fantasy players, however, this running gives him a very solid floor to work from with at least five rushing attempts in each of the past six weeks. Being -2.5 favorites at home would generally mean a less encouraging game script for the passing game, Seattle is top ten in the league in pass play percentage and 58% and a whopping 88% of their TDs come through the air. Pete Carroll is playing the long troll on Marshawn Lynch and still refusing to run the ball in the redzone. Russ will run. Russ will throw TDs. The neutered Cerberus of Mike Davis, JD McKissic, and Thomas Rawls will weep for the loss of their trivial youth as they fade into oblivion.
Ubermensch
Nick Foles PHI @ NYG – $5500 DK/$6000 FD
What has been will be again. There is no escape from the cycle. All your efforts and attempts to better yourself are but the scratching of fingernails against the impenetrable barriers of death until you are left with nothing but bloody stumps. Nick Foles is again the starting QB in Philly. Eagles fans that once lauded him as the savior quickly turned on him and called for blood, exiling him from the city of brotherly love. He has returned to disappoint them again. What has been will be again.
All this said the Giants are execrable. They represent the 21st ranked defense versus opposing QBs which sets up nicely for an offense that is top ten in the league in TDs produced through the air at 77%.
Nick Foles will start. Nick Foles will fail. However, that will likely not be this week. In order for Eagles fans to feel the full despair, they always invite they must first have their hopes artificially inflated for destruction. This week Foles will fill their hearts with joy.
… pop.
Aaron Rodgers GB v CAR – $6800 DK/$8500 FD
Return to the depths of meaningless obscurity Brett Hundley. The glory days of Kappa Alpha Psi and UCLA records have all been swept under the carpet of history and have led instead to career nothing more than the holes in the swiss cheese on the hat of a blacked out drunk tailgater. Aaron Rodgers has pushed aside the claims of medical science. He has denied the narratives of a lost season from the football oligarchs. He comes to create the path of his own to glory brushing aside the ineptitude of McCarthyism.
It's not a great matchup, but Aaron Rodgers at sub 7K cares nothing for your preconceived notions of right and wrong. He is the Uberback. All other notions of reality are pitiable.
RUNNING BACK
EinfacherMensch
Kenyan Drake MIA @ BUF – $5800 DK/$6500 FD
Drake has been the unofficial mascot of the Toronto Raptors for years now. He is the poor man's Spike Lee as Toronto is the poor man's New York. This week, Drake will be the poor man's Le'Veon Bell.
Since taking the full-time role in the Cuttlefish offense, Drake has had the leagues 2nd highest market share of carries at 80%, while also amassing the 5th highest market share of targets among RBs in that same span at 16.7%. Add this to a matchup with the Bills futile run defense and you've got your clear play of the week.
Go ahead. Trust a Jay Cutler led offense with the money that you have earned through endless toil. Spend money on Cutler that could be spent on your kids Christmas gifts. They will be disappointed anyway, so what does it matter.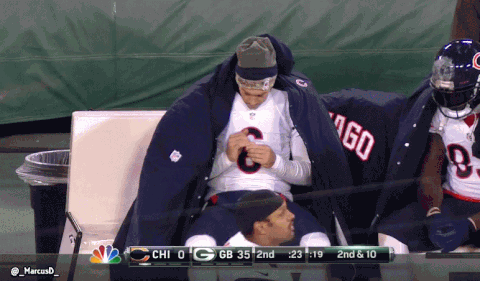 Witness the grim weight of accepting meaning is a fallacy.
Ubermensch
Mark Ingram NO v NYJ – $8200 DK/$8300 FD
While everyone casts their lots with Kamara and his receiving prowess, the truly strong will opt for the one who gets the carries in a game in which the Saints are -16 home favorites. Kamara is the image of the young and unsullied hope that we are all born into surrounded by the lies that prop up our society that we can indeed make a difference. Ingram is, however, the icon of immutable despair that continues to laboriously grind on ceaselessly without the illusion of hope for a brighter future. He continues to plod. He continues to take what's given to him. He no longer ponders the path of least resistance but merely leans forward on the backs of others hoping to fall into the end. The New York Jets will be happy to give him the end which he seeks. Multiple yards and multiple touchdowns may be his reward with a 56.4% market share of carries versus the Jets 26th ranked rush defense.
LeSean McCoy BUF v MIA – $8400 DK/$8300 FD
While the entire field flocks to Drake you can throw off societal conventions and do your dad dance over to Shady instead.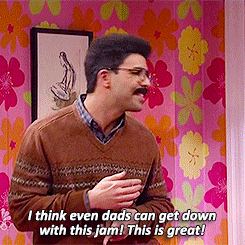 The teeming masses will swoon over Drake's workload and affordable price tag. Do not be overwhelmed by the unthinking masses. McCoy's matchup is better (Fins 31st ranked defense versus opposing RBs). McCoy's ownership will be lower due to the inflated price tag. Tyrod Taylor is a better quarterback the Jay Cutler. Reject the narratives fed to you and throw Shady on their expected game scripts.
WIDE RECEIVER
EinfacherMensch
Antonio Brown PIT v NE – $9100 DK/$9300 FD
The only thing easier to eviscerate than the Ravens defense is the Patriots 22nd ranked pass defense versus opposing WRs. They stand 6th in points per game allowed to WRs. Those who play in the Pats secondary know they only exist to give up points so Tom Brady can lead comebacks and take all the glory. They are nothing more than tools used to further artificially inflate the legend of the title rich. Sunday afternoon, they will again lay down their pride and dignity at the fleet feet of Antonio Brown in the hopes that Tom will accept their offering of another comeback opportunity and look on them with favor. It too is meaningless. Belichick will cut them as the scapegoats they are and the machine will continue its soul-crushing roll to another title.
Ubermensch
Julio Jones ATL @ TB – $8500 DK/$8400 FD
You can't have it all. Everything you gain leads to loss. Attempting to live in the tension of what you have and what you want will only lead to a bifurcated self, incapable of experiencing wholeness. You can't have Bell, Brown, and Jones. Your defeat is inevitable. Your attempts are futile. Trevor Siemien is not the answer. Self-harm is not an escape.
While most will likely opt for the stability of Antonio Brown's matchup and workload, you can throw off the shackles of Home Roethlisberger narratives and choose Julio Jones instead. The Bucs secondary is one of the few things worse than Patriots or Ravens secondaries. Brown is safer, but safety is just a bourgeois myth constructed to let you sleep at night so you can work more efficiently for their gain in the morning. Safety is meaningless.
Devin Funchess CAR v GB – $6600 DK/$7300 FD
A 33% market share of targets over the past 3 weeks is pretty exciting for Funchess. Even then, he cannot escape Kelvin Benjamin's shadow with a 53% market share of targets in that same span. The DailyRoto NFL Targets Tool lays his shame open to despair.
The Packers 32nd ranked defense versus opposing WRs offers hope and respite to Funchess. Maybe Kelvin Benjamin will be forgotten. Funchess will claim his birthright as the WR1 of the present and future. The ghosts of Muhsin Muhammad and Steve Smith will no longer be able to haunt his dreams and leave him waffling in his failures.
Or Cam may just chuck floaters over his head while sneaking for 3 TDs on his own, leaving Funchess truthers to yet again crawl back into the murky crags from whence they emerged.
TIGHT END
EinfacherMensch
Zach Ertz PHI @ NYG – $6000 DK/$7900 FD
Everyone is terrible. No one is worth the money. All the TEs are overpriced and the low priced ones aren't available on the main slate. It's a TE garbage pile of eternal stench, decay, and agony.  It's a week to go TE in your flex spot and declare that you will not be cowed by the powers of math.
When everyone is unusable, pick the player in the best matchup and cry yourself to sleep while the rake of death and variance inevitably take all your money, hopes, and dreams. The Giants defense versus TEs continues to be terrible. Witten had a 50% TD scoring rate on his targets last week. I cannot guarantee this for Ertz. However, they are 28th in the league defending the position and league-worst in fantasy points per game allowed according to the DailyRoto NFL Fantasy Defense Tool.
Ubermensch
Jack Doyle IND @ DEN – $$5200 DK/$5200 FD
The next best matchup of the week goes to Jack Doyle: the owner of three targets one week ago in a similarly scintillating matchup. The Broncos are 31st at defense versus the TE and allow the 3rd most fantasy points per game by opposing TEs. Doyle also, surprisingly, has the 2nd highest market share of targets among TEs this season at 24%. All this meaning that on the 12 pass attempts Brissett manages to get away before being sacked, Doyle should catch at least two of those jump balls for TDs as he then proceeds to celebrate in the endzone as Jacoby's disheveled remains are dragged off to the trainer's table.
May the uncaring random forces of our endless universe push variance in your favor. Research yourself into blindness while the blue light of your monitor deprives your brain of the melatonin build up necessary to let you sleep at night. Neglect your concerned family and friends while building 150 lineups for a two-game primetime slate you have no intention of watching anyway but will whine to Aguiar about relentlessly. Even if we do live through the end of this 2017 NFL season we will all fade into the dark eventually. Death is undefeated.
Good luck in all your contests.