NFL DFS Week 2: Barrel Aged Wisdom
Tom Brady is washed up. Alex Smith and Sam Bradford are the leading MVP candidates. Tarik Cohen will lead all RBs in receiving targets. Kenny Golladay is going to score 32 TDs. These were the clear lessons learned from week 1 of the 2017 NFL season. Life comes at you fast.
In my studies of logic and philosophy, I've found a lot of correlation with good DFS processes. Avoiding "Recency Bias" is pretty foundational to being a long term profitable player in this venture. When you're tilting a bunch of Le'Veon Bell lineups it's hard to think of doing that all over again a week later. That's where having a cool head coupled with a solid projections system can help keep you on track in lineup construction week in and week out.
Thankfully our Lineup Optimizer is fully loaded with DailyRoto Projections and ready to spit out thousands of lineup possibilities based on your specifications. Add to that all the other tools in our arsenal including Red Zone data, Targets, Snap Counts, and a plethora of Historical Production stats and you've got a recipe for winning lineups. Week 1 is over and gone, so don't get caught up chasing points from the game logs. Like Bill Belicheck and the Patriots, "WE'RE ON TO NFL DFS WEEK 2!"
QUARTERBACK
Top Play:
Tom Brady, NE vs NO
Anyone who watched Tom Brady wheeled out to the field on his mobility scooter to face the Chiefs a week ago knows he's clearly washed up. Done. Noodle arm. Nothing left. 0-16 perfect season coming. Clearly, his abilities to play QB as a professional have disappeared over the off-season and he is now just hoping to stay ahead of Blake Bortles in the passer standings.
Unless, maybe it was just week 1.
The New Orleans defence on the other hand looked just as abysmal as they did last season against the pass in turning Sam Bradford into a front runner in the MVP conversation. He and Alex Smith will give you battle all season long for your hearts and dreams.
Tom Brady's record following a rare loss is exemplary and he gets the perfect patsy to take advantage of in New Orleans this Sunday. His high price and poor week 1 showing will almost certainly keep his ownership down while the matchup versus the worst pass defence in the league should give him a significant boost.
Top Values:
Matthew Stafford, DET vs NYG
DailyRoto resident Lions homer, Chris Kay, begged us all to play Matthew Stafford last week. Most of us responded by playing the Cardinals defence against Stafford instead. The highest paid QB in the league responded with a 4.5x effort that not many expected. Stafford's price continues to be low, none the less, and he gets a better matchup against the Giants defence that just couldn't get off the field versus the Cowboys on Sunday night. Stafford has a good array of weapons in Tate, Jones, Golladay, and Ebron and should have a great shot to reach and exceed value.
Phillip Rivers, LAC vs MIA
Rivers drew the unenviable task of facing the Denver defence in week one. They are the toughest matchup in the league for QBs and it showed in his yardage and efficiency. Despite that though, he still managed to pass or 3 TDs and nearly mounted a comeback in the late stages of the 4th quarter. Priced very affordably versus nearly the worst defence in the league versus opposing QBs and there's reason to believe the yardage and efficiency should improve a great deal this week with some room to breath.
RUNNING BACK
Top Play:
Melvin Gordon, LAC vs MIA
Le'Veon Bell might be at the top of most projections lists this week across the board, but it's hard to pay nearly $10K in cash games for a RB that produced only around 7 points in week one in a matchup versus a stout Vikings rush defence. Melvin Gordon on the other hand can reach value on volume alone at a much more affordable price.
With 18 carries in a bad game script for the SD running game, and 6 targets to go along with them, Gordon seems to be being built into the centerpiece of the LAC offence. His matchup versus the 28th ranked defence versus opposing RBs only helps his cause.
Top Values:
Buck Allen, BAL vs CLE
It was an odd week 1 in the NFL as there were no minimum priced RBs on the slate that emerged due to injury. SAY NO MORE! Danny Woodhead has pulled a hammy and should be on the shelf for 6-8 weeks opening up targets and carries for the other 37 RBs on the Ravens active roster. For what it's worth, I think Allen is the back who'll get the lion's share of the touches going forward and has a good shot to make value versus the 21st ranked defence versus RBs from 2016. Le'Veon Bell's struggles in week 1 versus the Browns may have been more a case of variance and rust than stout defensive effort.
Tarik Cohen, CHI vs TB
John Fox hates your fantasy team. He also hates Chicago Bears fans, successful QB play, winning and puppy dogs, but I digress. Week 1 saw Tarik rise to the ranks of third most famous Cohen in the world (behind Leonard and Sacha Baron) on the merits of 5 carries and 12 targets in the passing game. Week 1 also saw the departure of David Terrell Jr (Kevin White) to IR yet again leaving Kendall Wright and Deonte Thompson to disappoint Chicago fans hard for the next 15 weeks. Tarik Cohen could legitimately be WR1 for the Bears this season out of the backfield and is still priced near minimum. He was good enough to win the DraftKings MillyMaker in week 1, so he's probably good enough for a cash game value play in week 2.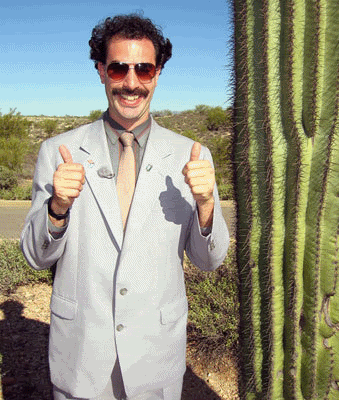 WIDE RECEIVER
Top Play:
Julio Jones, ATL vs GB
The Green Bay pass defence is not good. The Seattle offensive line protection was bad, Russell Wilson was bad, and Fat Eddie Lacy was Fat Eddie Lacy bad. The Atlanta Falcons on the other hand are quite good. It remains to be seen exactly how Julio Jones will be deployed sans Shanahan but early coach speak intimates he'll see more redzone targets in 2017. The Packers defence was 30th versus the pass in 2016 and coupled with Jones talent it makes him the top WR play in week 2.
Top Values:
Keenan Allen, LAC vs MIA
There's a recurring theme here that the Dolphins may not be good at footballing either. Adding Jay Cutler to increase the opposing offence's possessions isn't helping. Keenan Allen saw 10 targets come his way in week 1 versus the Broncos, and should have a much easier go of it in week 2 versus the Miami Cuttlefish. Allen has generally been a player who could find success in priced over $7K on DraftKings. With his price at only $5800 and in a great matchup he should be a solid value.
DeAndre Hopkins, HOU vs CIN
Hopkins was one of the most disappointing players in fantasy football last season. He was off the board in the first round in drafts and started the season priced at $8800. Week 2 finds him priced at a mere $5800 on DraftKings. How the mighty have fallen. No such luck on FanDuel though where he's already propelled to nearly top 10 pricing. NO THANKYOU.
His first half QB last week was a Savage that couldn't make anything happen, while rookie Deshaun Watson was able to complete only 55% of his passes. HOWEVER, Hopkins did get 16 targets in the game so even a 55% completion rate would net him 8 receptions. I don't expect that high a rate of targets to continue but it seems Watson certainly locked in on Hopkins while he was on the field.
TIGHT END
Top Play:
Rob Gronkowski vs NO
Gronk is Gronk. He's the most talented player at his position when he's able to get on the field. It's tough to think about paying $6-8K for a TE when there are always so many other options available though. I wouldn't recommend paying up in cash games, but he makes an intriguing tournament option as many players won't pay up for him especially given the Pats struggles in week 1. The Saints however are prime target for opposing passing offences and as such make Gronkowski the highest ceiling player at this position this week.
Top Values:
Jimmy Graham, SEA vs SF
Jim was a bitter disappointment in week 1. It was a good matchup, but Russ was on the run all game and Graham dropped some of the few targets he got. The 49ers are a matchup to exploit and are unlikely to be able to apply near the pressure that gave Wilson a case of happy feet on Sunday. Against the 31st ranked defence versus TEs last season, Jimmy should hopefully be able to convert a few more chances into points.
Coby Fleener, NO vs MIN
Fleener was the lone bright spot on a dreadful night versus the Vikings on Monday night. It's not that he was good, it's just that he's so cheap that he has to do so little to be considered a success. The Saints look to have to pass a great deal to keep pace with the Pats and as such Fleener should get more than a handful of looks coming his way. At only $3100 on DraftKings and $5300 on FanDuel, Coby is a solid punt option.
DEFENCE/SPECIAL TEAMS
Top Play:
Arizona Cardinals vs IND
The Cardinals defence allowed 374 yards of offence and 29 points versus the Lions in week 1. NOT GREAT! Fortunately, they did manage a pick 6 that salvaged their value on the slate. In week 2 they get to face the completely inept Colts offence on the road in Indy. Whether it's Brissett or Tolzien throwing the interceptions doesn't really matter, they both count equally. The Cardinals are priced up for the matchup, but minus Andrew Luck, the Indy offence will continue to be the target for DST plays every week.
Top Values:
Chicago Bears vs TB
The Bears defence actually looked moderately capable versus the high powered Falcons offence in Chicago last Sunday. I don't like their ceiling very much, but coming in near minimum price versus a much less powerful offence in Tampa Bay makes them a solid punt option. Their secondary still has a fair bit to prove, but their front seven is pretty solid.
SWEET STACKS OF SYRUPY GOODNESS
Our very own Drewby wrote a brilliant piece looking at positional correlation and stacking strategies for GPPs. If you're playing large field tournaments this week, these are some of my favourite stacks for your consideration ranked in order of deliciousness.
Buttermilk Pancakes with Maple Syrup
GB – Rodgers/Nelson/Cobb
NE – Brady/Gronkowski/Cooks/Hogan (pick 2)
Aunt Jemima Flapjacks with Butter Flavoured Syrup
Detroit - Stafford/Tate/Golladay/Ebron (pick 2)
LA Chargers – Rivers/Allen
Jimmy Dean Microwavable Pancake Substitute
New Orleans – Brees/Thomas/Fleener
Fall is certainly upon as I descend into 40 degree temperatures and a chance of snow by the weekend. If not for football, all would be lost. May all your temperatures be above freezing and your lineups above min cash. Good luck in all your contests!
Be the first to know
Want FREE Fantasy and Gaming Advice and Savings Delivered to your Inbox? Sign up for our Newsletter.