Giant Love in Week 14 Starts, Sits, Bluffs
Every year, I talk about the luck factor in Fantasy Football. It's why I continuously make comparisons to poker, my other beloved hobby (well, that and Fantasy Baseball… so stick around come February). And, it's also why no matter how well you draft, set your lineup, work the waiver wire or make trades, you just can't guarantee success (unless you are Robert Griffin apparently).
Now, I've also suggested ways to reduce luck. Some of my favorites: 1) Double-header leagues where every week, you play two opponents guaranteeing that you get at least one win for that second-highest score. 2) Make the sixth playoff team decided by total points only, not record and my top-of-the-list pick. 3) And tops on my list, eliminate kickers!
There are other tweaks and additions you can make – in addition to what I believe is the perfect scoring system, which I implemented *dusts shoulder*. However, no matter how much effort you put into reducing luck, it will still play a part and infuriate you every year.
The reason I say all of this is because I want to show you that even I, a "Fantasy expert," can run into the worst luck… and hard.
I'm going to share the stats from one of my personal leagues, one I actually played in with my sister and brother-in-law. In fact, this is the same league that I've been invited to for the past three years, only to have them not "need me" on draft night because someone else dropped out last minute making an odd number of teams, etc. It only figures that when I finally hop in the league with family that I have luck take me to the woodshed, and well, you know…
The 2012 season for RG3 and Out (my team name, and not the best choice given his success) ended last week at 5-8. Roster: Eli Manning, Colin Kaepernick, Ray Rice, Michael Turner, Steven Jackson, Mikel Leshoure, Marcel Reece, A.J. Green, Vincent Jackson, Eric Decker, Lance Moore, Brandon Myers (had Kyle Rudolph early on), Seattle D/ST and Matt Bryant. Pretty formidable group, even though I tend to like a more stable RB squad. Points Scored: 1905.12 with the next closest team scoring 1885.86. Yes, I was the top-scoring team. Points Against: 1938.38. Are.You.Serious?! How is that even possible?! I have asked myself that question almost weekly.
Part of it is the schedule. Yep, even in Fantasy Football, the schedule can be a beast. I ran into Reggie Bush and Danny Amendola in Week 2, Jamaal Charles and Joe Flacco in Week 3, Marques Colston and the Bears D/ST in Week 5, Shonn Greene in Week 6, Doug Martin and Brandon Marshall in Week 9 (that was over quick), Matt Schaub and Pats D/ST in Week 11 and then Bryce Brown (I hate standard waivers and missed out) and Andrew Luck this past week.
One of the sites out there has this neat little "recap" blurb. All you need to do is read my summary (I changed the other team's name for anonymity, or animosity, whatever…) and a few italicized comments from yours truly.
What If
-If Dang Luck played RG3 and Out every week, they would be 2-11 this season.
-Dang Luck would have been undefeated if they played every team in the league this week. (All too common)
-If they played the same schedule as RG3 and Out, Dang Luck would be 3-10.
-Dang Luck would be 68-75 if they played every team every week.
-RG3 and Out would have defeated every other team this week. (Happened multiple times)
-RG3 and Out would be 10-2 if they played the same schedule as Dang Luck. (Stop rubbing it in)
-Dang Luck would have lost to RG3 and Out 148.34 - 129.64 had they played each other last week.
-RG3 and Out would be 99-32 if they played every team every week. (I said stop!)
Game Notes
-Seven of the eight losses for RG3 and Out have come when their opponent scores higher than their season average. (Okay, do you want me to cry?)
-RG3 and Out scored 155.02 points against a projected 131.39 and beat their scoring projection for the ninth time this season, including the last seven weeks in a row. (Boom! I know how to pick them)
-At 2.64 points, the margin of victory was the tightest of the week. (Boom! My sixth loss of the year under 6.5 points!)
-Dang Luck scored 157.66 points against a projected 121.97 and beat their scoring projection for the second time this season. (I'm used to it by now)
-With the win, Dang Luck now has a 1-4 record in upset games this season. (Fist, meet wall!)
I only share this with you for one reason – well, two, as I hope you were entertained by my misfortune and misery – that sometimes, there really is nothing you can do. Did I still enjoy my season in this league? Sure. Do I wish the results were different? Of course. In the end, though, I know I had the best season-long showcase of ability, and that will keep me warm at night… Well, that and my first-round playoff byes in eight of my 11 other leagues (made the playoffs in the other three as well).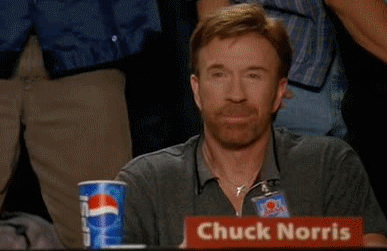 If you made the playoffs, congrats! If you are still fighting to get in them because yours start next week, enjoy it and nicely done. If you are in neither of those groups, well, I appreciate your support still, as I'm not sure why you're here. I hope you at least enjoyed the ride, as cruel as it can be.
WRAP-UP
ACES IN THE HOLE (Guaranteed a Good Week): Cam Newton, CAR and Andrew Luck, IND; Adrian Peterson, MIN; Calvin Johnson, DET – Both Cam and Luck (the last two No. 1 NFL draft picks) notched 28 FP and at least three TDs. Nice work guys… ADP simply isn't human; there is no other explanation for what he's doing this year coming off an exploded knee… Megatron. Fantasy robot. Transform. Just another dominating week and I wouldn't be surprised to see the Lions do everything possible to get 2K for Calvin.
RIVER RAT (Surprising Top Performances): Russell Wilson, SEA; DeMarco Murray, DAL; Donnie Avery, IND – Fine, you win Russell. A road game in Chicago is not supposed to result in 26 FP and no turnovers. Apparently, I can still be shocked… Bryce Brown could have found this spot, but if you read/follow me, you know how much I hyped him last week (and apparently, not even enough). So, Murray, who was questionable, gets the nod with the fourth highest RB total… While Luck and the Colts passing game have been a joy to watch, figuring out if Avery or T.Y. Hilton will benefit is the frustrating part. Last week, it was obviously Avery.
GUT SHOT (Let Everyone Down): Drew Brees, NO; Beanie Wells, ARZ; Eric Decker, DEN – Since it was a Thursday game, it might seem long ago, but Brees is the clear disappoint at QB for Week 13. Five INTs? No TDs? What on Earth happened? And this was supposed to be the easy game for Beanie. It gets worlds harder now, so just bench him from here on out… The Bucs defense is one of the weakest versus the pass. Too bad Decker was left out of the fun with Peyton Manning.
Breakdown: Hold 'Em – start them and/or players I like more than most rankings have them. Fold 'Em – outright sit them; don't consider them start-worthy in standard-sized leagues. Bluffs – still start them, but I like them less than most rankings and they will disappoint.
HOLD 'EM
QUARTERBACKS
Andrew Luck, IND (TEN) – My Ranking 6: Stat overload warning! Titans have allowed at least 15 FP to every QB faced not named Ryan Tannehill. Tennessee has given up at least two TD passes in all but three games (one being the Tannehill outing). Andrew Luck averages 307 passing YPG and over two TDs per game at home. Luck just obliterated a moderately better Lions defense for 28 FP and four TDs. This has been a public service announcement of why the stats say Luck is a must-start.
Eli Manning, NYG (NO) – MR 8: Okay, I did have him here last week too, and Eli managed "only" 15 FP. It's a solid day, but not what we wanted against the Skins D. Good news everyone! The Saints defense is worse. In fact, the next closest team in FPPG allowed to QBs is Philly, sitting a modest 1.2 FPPG behind at 18.6. New Orleans has allowed six QBs to score 24 or more FP: Robert Griffin, Cam Newton, Aaron Rodgers, Josh Freeman, Peyton Manning and Matt Ryan. Eli will add his name to the list.
RUNNING BACKS
Ahmad Bradshaw, NYG (NO) – MR 7: Andre Brown's season-ending injury is terrific news… for Bradshaw and his owners. While you have to feel for Brown, Bradshaw touched the ball 26 times. David Wilson? Four. The Saints are the worst team against the run, ranking last in FPPG (21.6) and YPG (188.2) to RBs. Both the rushing (133.2) and receiving (55.0) YPG are league-highs, which means no matter which way the Giants want to use Bradshaw, he'll find plenty of success.
Bryce Brown, PHI (@TB) – MR 11: Bryce "Twice as Nice" Brown, it's time to do it again. I say "twice as nice" because Brown has already doubled LeSean McCoy's rushing TD total (four to two) while rushing for more yards in each game started (178 and 169) than McCoy did as a season high (123 versus the Giants). Sure, only two RBs have topped 100 yards against the Bucs, but they have also allowed 15-plus FP or a rushing TD in seven games. I'm thinking Bryce could be ranked too low by me two weeks in a row.
DeMarco Murray, DAL (@CIN) – MR 16: Psst, hey, Felix Jones, that is how you lead a running game. Murray has three plates in his shoe and still ran over the Eagles after being questionable all week. The Bengals run defense has improved over the year. However, against similar RBs with pass-catching ability in the three games prior to the disappointing Ryan Mathews, Cincy has allowed 18, 13 and 14 FP (Bradshaw, Jamaal Charles and Marcel Reece). Whether via the run or pass, Murray will find a way to put up a nice week.
RECEIVERS
Victor Cruz, NYG (NO) – MR 7: I'm sure you don't need to be reminded, but maybe the Saints do… so, just in case… Saints, You Stink!
That defense is beyond terrible, and Cruz is trending back up since the Giants bye week. Eli actually barely missed Cruz on a big play against the Skins, and Cruz torched New Orleans last year for 157 yards and two TDs.
Lance Moore, NO (@NYG) – MR 19: Hey Giants, your pass defense isn't much better. The GMen sit right behind the Saints for WR FPPG allowed while only keeping one unit under 17 FP all year (Carolina, Week 6). Outside of that game, only two other times have the Giants kept WRs out of the end zone, and they still gave up 20 and 22 FP in those weeks. Marques Colston is the lead option for the Saints, but all too often, people forget about Moore. Even in an off-week for Brees, Moore still caught seven passes for 123 yards against Atlanta, so you can look forward to a similar showing in New York.
Eric Decker, DEN (@OAK) – MR 23: Call me a fool, but I'm still buying - even on TNF, where logic goes out the window.
I just don't see Decker being left out again. Remember, this is the same Decker who caught seven TDs in five games and never had a game with less than four catches before Week 10. Also, call it a gut feeling, but I just believe that Peyton makes a concerted effort to get Decker involved against a weak Oakland defense that allows 22.3 FPPG to WRs.
TIGHT END
Aaron Hernandez, NE (@MIA) – MR 3: Last week (eight catches, 97 yards) is what we should expect from Hernandez regularly, at least until Rob Gronkowski returns. While the Texans defense is strong overall, their ability to stop the tight end is lacking. New England has allowed six teams to reach double-digits at the TE position since Week 3, and have given up six TDs in that span. Houston focusing on stopping Stevan Ridley and Wes Welker will only leave Hernandez open to do even more damage.
DEFENSE
New York Jets (@JAX) – MR 6: Chad Henne being more Henne-like. Cecil Shorts likely out. The last possible option at RB starting. How do you not like the Jets this week, and how are they still available is so many leagues (hey, Texans D owners, here is your replacement!).
FOLD 'EM
QUARTERBACKS
Chad Henne, JAX (NYJ) – MR 23: I'll admit, Henne's fall from grace (the game against Houston) hasn't been as severe as I expected. Yet, Henne is still declining and is going to hit rock bottom against the Jets. First off, the only QBs to top 17 FP against the Jets are Ben Roethlisberger and Tom Brady (twice). Second, the Jags are on their, what, thirteenth running back? With Cecil Shorts likely out as well, Henne is in for some major trouble.
RUNNING BACKS
Daniel Thomas, MIA (@SF) – MR 43: Only two running backs have reached the end zone against San Francisco, and the 49ers allow the lowest amount of FPPG to RBs at 10.2. Daniel Thomas won't be the third. Thomas looked to be pushing Reggie Bush aside, but is averaging just 7.2 carries over the last five games. That is not enough opportunities to risk using him.
Ben Tate, HOU (@NE) – MR 49: While Ben Tate is finally healthy, Justin Forsett has proven himself capable of being the garbage-time RB. Even if Tate took the job back, the Texans face the Patriots on the road. Garbage time? Ha. Maybe for the Pats.
RECEIVERS
Santana Moss, WAS (BAL) – MR 49: Here's a number for you: 53.8 percent. That's the amount of Fantasy Points that come from TDs for Moss. Way too high. The Giants blanked Moss last week, which gave him his second goose egg of the year. The Ravens have allowed just eight receiving TDs all year, and you can't bet on Moss being the one to catch one, especially with Pierre Garcon back to form.
Davone Bess, MIA (@SF) – MR 51: You shall not pass! The 49ers defense checks in again, as they allow the third fewest FPPG to WRs (15.8) and have seven games in which they didn't allow a WR to score. Bess has one TD catch on the year. This should be obvious.
TIGHT END
Tony Scheffler, DET (@GB) – MR 24: Kyle Rudolph was the first tight end to score in Green Bay since Week 2, and while the Lions have needs in the passing game, Scheffler is the third option at best. In deep leagues, you may be able to take the risk, but I have to think in the final week of the season (or first in the playoffs) that you have to have better options.
DEFENSE
Houston Texans (@NE) – MR 22: They only slide to the 22nd spot because the defenses afterwards are miserable. The Texans actually had two negative-point efforts before the game against Tennessee, and they came against Jacksonville and Detroit. Okay, the Lions, sure, we understand. But Jacksonville?! Seriously?! If the Texans can have a mental slipup like that, why would you risk them against the Pats?
BLUFFS
QUARTERBACKS
Ryan Fitzpatrick, BUF (STL) – MR 21: Only four QBs have topped 16 FP against the Rams: Robert Griffin, Aaron Rodgers, Tom Brady and Colin Kaepernick. Rodgers and Brady, "Hey rookie, what the heck do you think you're doing here?!" CK, "Well, RG3 is too." RG3, "Don't try to compare yourself to me boy. Come talk to me when you win more games for your team than last year just 12 games in and have nine games with 21 FP or more." Rodgers, "Hey Tom, can you say that?" Brady, "Well, err, uh… Hey RG3, check out our Super Bowl rings!" Griffin, "Yes, but even when I make a mistakes, they're still spectacular!"
Okay, I'm probably imagining most of that conversation, but the point is (yes, there is one) that the Rams pass defense is quite good, and tied for the NFC lead in sacks. Fitz just isn't a good enough QB to overcome the matchup.
RUNNING BACKS
Beanie Wells, ARZ (@SEA) – MR 32: As I mentioned in the Week 13 review, the matchup against the Jets was supposed to be the easiest go of it for Beanie since his return. Well, that didn't go well, and it won't again this week… or the rest of the season. Staying with Week 14, though, Seattle allows the fourth fewest FPPG to RBs and six teams haven't even cracked double-digits. I'd rank Wells even lower, but it gets scary this time of year at running back.
Montell Owens, JAX (NYJ) – MR 36: Proof of the scariness. Owens is a plodding RB at 5'10" 225, and gets the starting gig by default. If the Jags season wasn't a wash, I'm pretty sure they'd take Maurice Jones-Drew at 50 percent over Owens. Even though the Jets are weak against the run, they shouldn't have much trouble limiting Owens, who only has Flex/RB4 by default (see: workload).
RECEIVERS
Dwayne Bowe, KC (@CLE) – MR 42: Bowe hasn't topped six FP since Week 4, and the Browns defense is much improved with Joe Haden back and healthy. Haden is a true lockdown corner, but the way Bowe's season has gone, Haden doesn't even need to be at the top of his game.
Brian Hartline, MIA (@SF) – MR 45: See: 49ers defense; Tannehill, Ryan; Bess, Davone.
TIGHT END
Antonio Gates, SD (@PIT) – MR 17: Can you start the man at this point? Maybe, but we certainly can't trust him. Gates has six FP over the past three games, and the Browns have held most TEs in check. Only Brent Celek, Jermaine Gresham and Brandon Myers have topped six FP against them or found the end zone.
Main image photo credit: nymaniac
Be the first to know
Want FREE Fantasy and Betting Advice and Savings Delivered to your Inbox? Sign up for our Newsletter.