Little Fan Behind Home Plate Turns In Best Effort Of Giants-Pirates Wild Card Game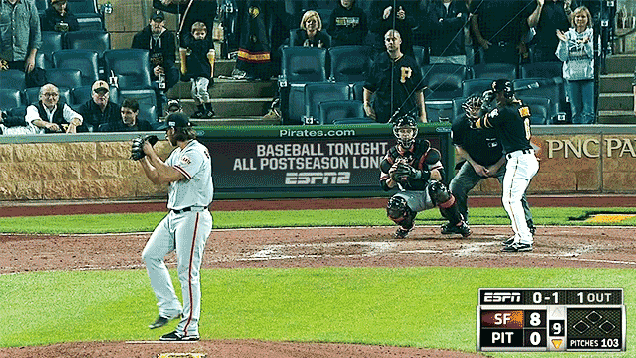 The greatest thing about this little Pirates fan is that he was roaring through his pitching and hitting pantomime really late in the game, after the Giants had already decided things. San Francisco was plastering Pittsburgh in the NL Wild Card showdown, and ended up winning 8-0, but it didn't dampen his enthusiasm one bit. This kid is sure he could have turned the tide.
If the Pirates had won, would the kid have tried to mime the champagne celebration?
Meanwhile, a woman trying to return to her seat somehow found herself in the Giants dugout. With awesome policeman "WTF?" hand gestures.
And I see they've finally taken my suggestion: half-price admission for actual Pirates.
Be the first to know
Want FREE Fantasy and Gaming Advice and Savings Delivered to your Inbox? Sign up for our Newsletter.