Making Fantasy Baseball Fun, Even for Fantasy Football-ers
Fantasy Baseball can appeal to the Fantasy Football fan; trust me.
The Super Bowl is over, we have finally stopped debating the worst call in Super Bowl history and now the focus turns to Fantasy Baseball. Well, for most people, but not everyone. The month of February consists of followers leaving me on Twitter with the most common phrase being, "I just can't get into Fantasy Baseball." I get that my focus turns more towards baseball, but does that mean you really have to leave me for months? *sniff*
Often, followers and readers offer up explanations without my even having to ask. So, what are the most common complaints about Fantasy Baseball?
"The season is too long."
"It's too complicated."
"You have to manage your team every day."
There are other frustrations that include the closer conundrum and resulting possibility of punting a category - something that doesn't surface in football. You also lose the head-to-head aspect as the majority play rotisserie, which has you competing for year-end results. No matter what you're involved in - investments, Fantasy Sports, gardening, etc. - it's hard to maintain excitement and motivation when the end goal is hard to envision. Why do you think over 90 percent of people never see their New Year's resolutions through to fruition? All complaints have their merits. This is about making Fantasy Baseball fun, though, and I'm going to provide solutions to all of those problems and more.
I recently had a guest appearance on Jeff Mans' SiriusXM show (always a blast) and participated in a round table with Lizz Loza and David Kitchen. One of the topics was, "How can we make Fantasy Baseball more appealing to Fantasy Football players?" Luckily, Mans came to me first, and since I've covered this subject the last two years, I referenced an article I wrote early last baseball season. Apparently, I stole Lizz's thunder because she was going to reference it too! Thanks, Lizz.
The fact is, while it will never match Fantasy Football in popularity, Fantasy Baseball can be more appealing. How is that possible? Well, thank you for asking good reader.
Let's start with the biggest issue, length. This is actually a dual-edged problem. Not only is the season two months longer, thereby being half a year, but there are games every day, as opposed to three times a week (no, Thursday Night Football… we still hate you!). Well, MLB isn't going to shorten the season. So, what do we do? Keep reading…
Another issue is closer frustration. There were 49 pitchers with five or more saves last year and 39 with 10 or more. Yes, there are only 30 MLB teams. It's the aggravation of kickers in Fantasy Football on steroids. Hmm, maybe not the best analogy. However, unlike how I keep begging the Fantasy world to punt kickers, I'm not telling you to throw away closers. Knowing that closers have the job security of Hollywood actors often leads to owners punting the saves category. After all, watching your two main options lose their jobs in April can have you saying, "Screw it. I'll try to make it up elsewhere." You need to average about 20-25 saves per month to have a good shot at winning the saves category. So, how do we alleviate the closer conundrum? Keep reading…
Closers aren't the only ones affected by short-term performances. Every year, we see the Sam Fulds and Emilio Bonifacios of the world excite owners for a month, only to disappear for the rest of the season. Football has plenty of flash-in-the-pan players (Kevin Ogletree anyone?), but it's easier to buy in or move on in football. With slumps and hot streaks lasting longer in baseball, owners often hang on to the temporarily hot players for too long, making sure they are truly done producing. At the same time, owners often wait long into breakouts or hot streaks to ensure they're for real. You can miss on much of the hot streak by waiting too long. How do we make owners less inclined to buy into hot streaks for too long? Keep reading…
On the note of waiting longer to evaluate true breakouts or disappointments, trading is typically less common in Fantasy Baseball. No one likes to get the losing side of a deal, and in baseball, you could give up five months of better production because your reaction was too knee-jerk. Let's incorporate more knee-jerkiness! How? Keep reading…
Lastly, due to Fantasy Baseball's length, you often deal with "dead teams." This is when an owner no longer adjusts his lineup, makes waivers moves or responds to trade offers. (I'm going to keep blasting your inbox, dang it!) Owners will reach the end of May with several slow-start or injured players. They see no chance for them to compete and give up. How do we maintain their interest? Keep reading…
Okay, okay. No more need for you to "keep reading." Well, you do have to if you want the answers, but I'm finally revealing them.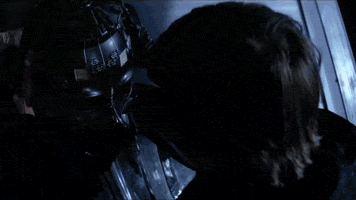 Play Fantasy Baseball with shorter seasons! "But Jake, you already said MLB won't ever reduce the number of games." No good reader, I'm not talking about a MLB initiative. I'm talking about the Fantasy community changing the format.
You have three options here. You can go the simplest route and play two seasons. The All-Star break already gives us a great end/start point. You could go bi-monthly. Or, you can choose the monthly setup. I've actually used the bi-monthly method in one local league for three years now, and we all love it. Ron Shandler implemented the monthly setup on his site (shandlerpark.com) with a salary cap format.
No matter which choice you make, all three alleviate the pitfalls of Fantasy Baseball.
Excitement - You get to draft multiple times. Honestly, the draft is always the most fun and highly anticipated aspect of Fantasy Sports.
Length - Well, if you're season only lasts one, two or three months… problem solved.
Closers/Punting Categories - Frustration won't completely go away, but if you need a replacement and get a guy who closes for a few weeks, it's enough to keep you in the mix.
Hot Streaks Matter - Short league lengths mean - just like football - you can grab a Bonifacio, reap the short-term rewards, and then move on once he's gone kaput.
Trades Happen - As with the closer issue, owners will look to improve quicker. No more waiting out a monthly cold streak. Make some deals and fill in those holes before it's too late.
No Dead Teams - The wait for your end result is much shorter. Unlike knowing a team is "out of it" with months left to go, a team could be "out of it" but a new season starts soon. The dead team either never happens or it does with so little time left that it doesn't matter as much.
As an aside, I will say, the ideal setup for this format outside of Shandler's salary format includes keepers. Having players carry over helps retain some of the "purity" of your typical Fantasy Baseball format, and it encourages trading even more. On top of that, by having keepers and more trading, you almost certainly eliminate dead teams altogether.
The Drafting! - I already mentioned it as the reason for excitement, but it's worth repeating. What do Fantasy owners do the entire month of March or August (for football)? They prepare for and participate in their drafts. The anticipation alone makes Fantasy leagues exciting, and the heart-rate increasing tension of drafts thrills everyone. Plus, if you don't like how your team turned out a few weeks into things, guess what, there is another draft coming. (The All-Star break format lends itself a bit better to this, as you don't have to move as quick to draft new teams… but you can make the others work, trust me.)
As you can see, Fantasy baseball can easily alleviate many of the concerns voiced from non-players. Fantasy Baseball sees the better owners win more often too, which actually removes a frustration voiced heavily with football. See? There are inherent positives with baseball already. Just give it a try, you'll thank me later... or tell me I'm nuts and wasted your time. Don't worry; you wouldn't be the first.
Be the first to know
Want FREE Fantasy and Betting Advice and Savings Delivered to your Inbox? Sign up for our Newsletter.