Remember, this is how the Charlotte Hornets jerseys used to look: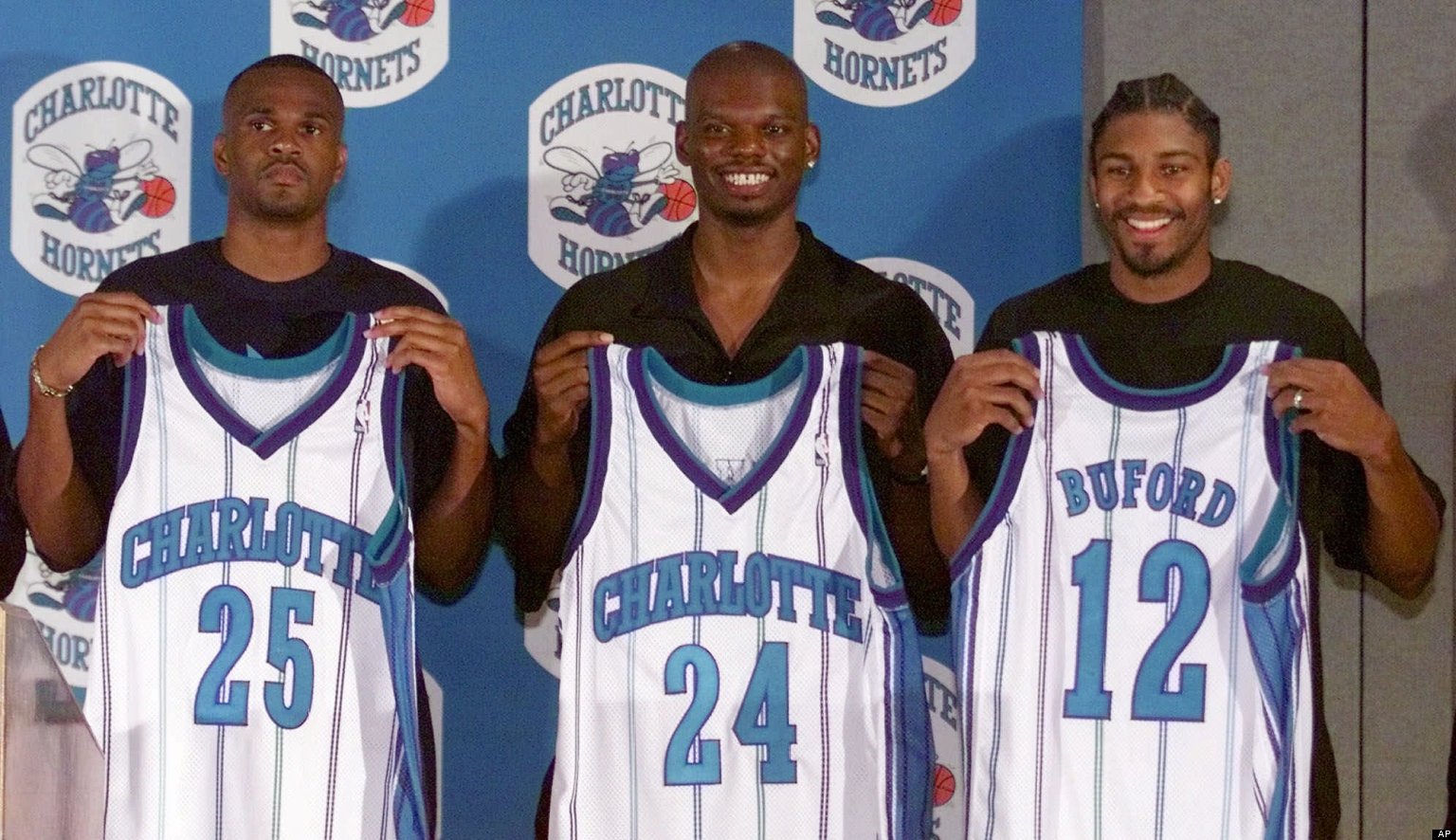 And:
See the new versions below. What do you think? They're a little futuristic for our taste, but at least they don't have sleeves. Also, gotta love the purple alternates (they'll be the second team in the league with that option). You can watch Al Jefferson and Kemba Walker's reactions, here.
(Alright, Eric here. The new purple jerseys are dope, but the rest kind of suck. WHERE ARE THE PINSTRIPES? PINSTRIPES ARE THE BEST. These colors are great, but you need to cut them a bit with some stripes — can't have too much of a good thing. The numbers look really blocky. All of the lettering is off, really. That last one (which Kemba and company called "the best one") is hard to look at for more than a second.)
Let us know what you think on Twitter and in the comments, since we're no fashion experts.