2016 NFL Draft Grades: Fantasy Football Edition
2016 NFL Draft Grades – Fantasy Football Edition
Don't worry; I'm still going to give you my rookie Fantasy Football rankings (at the end). But I thought we'd have some fun this year. Everyone loves NFL Draft grades because it gives them something to be happy or get mad about. I figured why not do a Fantasy Football edition of NFL Draft grades? Let me make a few things clear. First, these are for redraft purposes. Several players would see a boost in dynasty, and I'll mention that upside at times. Second, these grades are solely based off Fantasy Football value, nothing else. Just because a player might be a good value in Round 6 NFL wise, that doesn't mean he is worth a high Fantasy grade. Time to grade some Fantasy papers!
Note: If you want the pick-by-pick breakdown of the skill player picks from the NFL Draft, click here for the first four rounds of coverage.
Note part deux: The position and number represent where the player ranked in draft order at his position, so RB7 would be the seventh running back drafted. That's not a ranking. Also, in the parenthesis is the Round, Pick and Overall Pick Number.
Arizona Cardinals
The Cardinals didn't draft any skill position players. Defensive help and offensive line depth here, but I'll given them a check mark in attendance, as Fantasy's top scoring DST got stronger with Robert Nkemdiche.
Team Grade: N/A
Atlanta Falcons
Austin Hooper, TE2 (3.18, 81) C-
Devin Fuller, WR30 (7.17, 238) D-
Austin Hooper has good length and hands, but as we all know by now, rookie tight ends rarely have Fantasy value. Hooper is definitely a pass-catching tight end, as his lack of strength hurts him blocking, but Jacob Tamme is 31 years old, and Hooper could supplant him next season. The only reason Devin Fuller isn't an F is because there are a few return yardage leagues out there. That's Fuller's only hope for value.
Team Grade: D+
Baltimore Ravens
Chris Moore, WR10 (4.9, 107) D+
Kenneth Dixon, RB6 (4.36, 134) B+
Keenan Reynolds, WR (6.7, 182) C-
Chris Moore didn't crack my pre-draft Top 20 receivers. While Moore has nice height and good speed, he's lean and will struggle against strong defenders, plus the team is deep at receiver if Steve Smith stays healthy with Breshad Perriman back from injury too. I love the Kenneth Dixon pick. He's the best running back on this team already. Dixon will jump right over Javorius Allen, and even though Justin Forsett is the incumbent lead option, he's missed significant time in three of the last four seasons and with turn 31 this year. Let someone else draft Forsett while you draft the best option in Dixon. Keenan Reynolds gets a slightly higher grade than Moore does, as he's a pure slot receiver converting from running back at Navy. That gives him an easier path to time, but he has a limited ceiling and high bust potential.
Team Grade: B-
Buffalo Bills
Cardale Jones, QB9 (4.41, 139) D-
Jonathan Williams, RB12 (5.17, 156) D
Kolby Listenbee, WR23 (6.17, 192) D+
We're barely in to this but just to remind you already, these are Fantasy grades. Don't jump down my throat claiming Cardale Jones and Jonathan Williams have loads of potential.
Jones would be lucky to see any playing time in his rookie contract with Tyrod Taylor at quarterback. Additionally, Jones struggles to find open targets or pass receivers open. He has good size and a nice arm, but those mean little if you can read defenses. Williams looked quite good in 2014 but missed last season to a broken ankle. While Williams runs well between the tackles and has the desired NFL build, LeSean McCoy and Karlos Williams are ahead of him. Williams has some dynasty intrigue, but we also haven't seen him on the field post injury. As for Kolby Listenbee, if you want your receiver to play like a pickup game receiver when you say, "Just go deep," he's your man. He's blazing fast but almost frail at 183 pounds and doesn't have much route running knowledge. Listenbee could work his way to No. 3 on the depth chart, but as a rookie, his best option is as a home run play.
Team Grade: D
Carolina Panthers
Beau Sandland, TE10 (7.31, 252) D-
Beau Sandland might end up being best known for that Mel Kiper rant about almost nailing his pick for Mr. Irrelevant. Otherwise, Sandland is extremely raw (11 career starts) with the athletic upside to become something eventually. He's behind one of the best Fantasy tight ends in Greg Olsen, but that's fine, as Sandland likely needs at least two years of development just to become a reliable option let alone Fantasy starter.
Team Grade: D-
Chicago Bears
Jordan Howard, RB10 (5.11, 150) B
Daniel Braverman, WR29 (7.9, 230) C
For the second time (out of four, just wait), we have a rookie running back that is already the best option on his team. Jeremy Langford's numbers might look enticing, but look deeper at his 3.6 yards per carry, and your excitement wanes. Thanks to Mike Clay while at Pro Football Focus, we also know Langford averaged just 2.7 YPC against base defenses and only forced seven missed tackles. Jordan Howard is a powerful, between-the-tackles runner at 6'0" and 230 pounds. He doesn't slow down as the game wears on and can fit any scheme. Because he's not adept in the passing game, we could easily see Howard lead the way with Langford as the pass-catching, change-of-pace option. With Daniel Braverman, you find a slot receiver willing to go over the middle and with the speed to make big plays after the catch. Kevin White should be ready for the 2016 season, but Braverman fits the three-receiver set better than Marquess Wilson, who is better suited for the outside.
Team Grade: B-
Cincinnati Bengals
Tyler Boyd, WR7 (2.24, 55) B+
Cody Core, WR24 (6.24, 199) D-
From the Twitter reaction, it appears I'm a bigger fan of the Tyler Boyd pick than most. I understand there are many mouths to feed in Cincinnati, but Marvin Jones finished as WR39 with just four touchdowns. Both Jones and Mohammed Sanu are gone, and Brandon LaFell is a one-year byproduct of the Patriots offense. Boyd is the second best receiver for the Bengals with good route running ability, great hands and dangerous ability after the catch. If his "diva" days are behind him, Boyd could be a Top 40 receiver as a rookie. Cody Core will be lucky to make the roster and would likely be a special teamer if he does.
Team Grade: C+
Cleveland Browns
Corey Coleman, WR1 (1.15, 15) B+
Cody Kessler, QB6 (3.30, 93) D-
Ricardo Louis, WR12 (4.16, 114) C-
Seth DeValve, WR15 (4.40, 138) D-
Jordan Payton, WR17 (5.15, 154) C+
Rashard Higgins, WR20 (5.33, 172) B-
Hey, Josh Gordon, pretty sure the Browns are moving on and not counting on you for anything… or do the five receiver picks not paint a clear enough picture?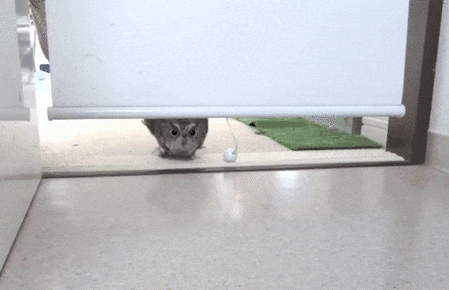 I would have gone with three other receivers before Corey Coleman, but he should compete to be the team's top option as a rookie. He's fast and dangerous after the catch, but Coleman ran a limited tree in college and needs work there. However, as the team's top option, Coleman would bring Top 35 receiver upside. Cody Kessler is a game manager… at best! He's accurate, if you don't ask him to throw over 15 yards. An underclassman passed Ricardo Louis on the Auburn depth chart, which should tell you plenty. He tested off the charts, but struggles to create separation and with catch consistency. Seth DeValve could end up as a move tight end and wasn't even on most draft boards. There is some intrigue with Jordan Payton, as he possesses good quickness and route running ability. Payton rarely dropped passes and positions himself well to make the catch. While I'd take him over Louis and Payton, I prefer Rashard Higgins to everyone except Coleman. Higgins is the opposite of Louis in that he tested poorly, which factored into his late draft position. Higgins is a terrific route runner, is smooth and like Payton, knows how to set his defenders to gain the advantage at the point of the catch. He can also line up anywhere, which will help him find a spot easier than a receiver locked into an outside or slot role.
Team Grade: B+
Dallas Cowboys
Ezekiel Elliott, RB1 (1.4, 4) A+
Dak Prescott, QB8 (4.37, 135) D
Darius Jackson, RB15 (6.41, 216) D-
Rico Gathers, TE8 (6.42, 217) F
The Cowboys draft is all about Ezekiel Elliott. When I said Zeke would have a Todd Gurley-like impact as a rookie, I didn't account for his being in Dallas. Elliott is a Top 5 running back (third rookie RB that is his team's best option), and I might even put him fourth.The Cowboys had to take a flier on a quarterback of the future. While Dak Prescott has long-term potential, especially with his NFL level field awareness, he needs to develop his accuracy, consistency and footwork. With Tony Romo at quarterback, the Cowboys hope they don't need Prescott for two or more years, and that obviously is a Fantasy value killer. I don't understand the Darius Jackson pick after taking Elliott and signing Alfred Morris. They still have Darren McFadden and Lance Dunbar, unless Dunbar isn't recovering as fast as desired. He's a good athlete and caught eyes at his pro day, but only has one good season under his belt and would be buried on the depth chart. Rico Gathers is a pure developmental pick. This is the Hail Mary of draft picks, as Gathers is a basketball player moving to football (Antonio Gates anyone?). Gathers won't be relevant for some time… if at all.
Team Grade: A- (Elliott alone skews this heavily)
Denver Broncos
Paxton Lynch, QB3 (1.26, 26) C
Devontae Booker, RB7 (4.38, 136) B-
The Broncos let Brock Osweiler walk so they drafted his doppelganger, at least from an analysis perspective. They're nearly the same size and have similar abilities. Lynch is surprisingly good on the run despite his size, but we're only talking around 300 yards a year here, so don't get too excited. The reason Lynch gets a C+ and not more is because the Broncos might ask him to start day one, and he needs to develop. Lynch has several NFL quality attributes, but he'll throw off balance and forget his mechanics. For 2016, Lynch is best left on waivers, but there is dynasty appeal here, especially with receivers like Demaryius Thomas and Emmanuel Sanders. Devontae Booker didn't land in the ideal situation, as he could have provided great Fantasy value for a RB-needy team. Booker has three-down skills: strong up the middle, shows good instinct, makes great cuts and is solid in the passing game. He's the backup to C.J. Anderson now, supplanting Ronnie Hillman. If Anderson falters (again, yes, I know, people are still yelling at me for last year) or gets hurt, Booker would immediately become a high-end RB2 at worst, especially with the Broncos running more in 2016.
Team Grade: C+
Detroit Lions
Jake Rudock, QB12 (6.16, 191) F
Dwayne Washington, RB16 (7.15, 236) D-
Jake Rudock is bizarro Matthew Stafford in that he rarely takes risk. He's nothing more than a draft-and-develop quarterback that may be a career backup. Dwayne Washington narrowly misses an F grade due to his receiving ability since the Lions love passing to running backs. He might not even make the roster given the team's depth.
Team Grade: F
Green Bay Packers
Trevor Davis, WR18 (5.24, 163) D-
As with Devin Fuller before, Trevor Davis doesn't get an F because he could latch on as the Packers' return man. That's about it though, as the Packers have no shortage of receiver options with Jordy Nelson returning from injury.
Team Grade: D-
Houston Texans
Will Fuller, WR2 (1.21, 21) C+
Braxton Miller, WR8 (3.22, 85) C
Tyler Ervin, RB5 (4.21, 119) C+
If you read my pre-draft breakdown, you know I'm no fan of Will Fuller. His hands are a major issue, and while he has speed for days and can track the ball well, it doesn't matter if you can't catch it. The landing spot is beneficial and will offset his flaws a bit, but do not expect any consistency – think Kenny Stills. Fuller is actually an intriguing DFS play for the one week or two where he breaks out and catches most of his targets. Braxton Miller is still transitioning to receiver, but he has some of the best athletic ability in the draft. Cecil Shorts and Jaelen Strong better step up or even a raw Miller will surpass both. As of today though, Miller projects as a better dynasty pick and actually would jump a few receivers ahead of him in the redraft ranks. Tyler Ervin is a great complement to Lamar Miller, and you can rest assured that the Texans won't screw around with Miller as the Dolphins did. Ervin could have some low-end PPR value as a rookie. No bonus for the UDFA signing of Stephen Anderson because he's a tight end, but remember the name, as he has Jordan Reed-ness to him and could have value as soon as 2017.
Team Grade: C+
Indianapolis Colts
Think the Colts had a gameplan? Four offensive linemen with two in the first three rounds. Somebody wants to get Andrew Luck some protection. This helps Luck's outlook, as well as Frank Gore's, who will try to make it through another season healthy at 33 years old!
Team Grade: N/A
Jacksonville Jaguars
Brandon Allen, QB13 (6.26, 201) F
This is Blake Bortles' team. Brandon Allen will be a career backup unless Bortles has a career-ending injury. As an aside, this DST is looking scary.
Team Grade: F
Kansas City Chiefs
Demarcus Robinson, WR14 (4.28, 126) C-
Kevin Hogan, QB10 (5.23, 162) F
Tyreek Hill, WR19 (5.26, 165) D-
Chris Conley is still developing, as he was a test freak last year but is still raw as a receiver. Albert Wilson hasn't stepped forward as much as desired, so the door is open for Demarcus Robinson. Robinson is quick in and out of his routes, has great acceleration, possesses huge arms and is one of the best blocking receivers. That will help him get on the field earlier, especially if Wilson and Conley fail to impress. I like Robinson even more in dynasty. Kevin Hogan doesn't have a strong arm, and what do you know, the quarterback he'll develop behind is none other than Alex Smith. Becoming Smith is Hogan's upside, which means little to no Fantasy value even in the long term. Tyreek Hill is a jack-of-all-trades, but you can see he's nothing more than a likely return man at 5'8", 185 pounds.
Team Grade: D+
Los Angeles Rams
Jared Goff, QB1 (1.1, 1) C
Tyler Higbee, TE4 (4.12, 110) D-
Pharoh Cooper, WR13 (4.19, 117) D
Temarrick Hemingway, TE5 (6.2, 177) F
Mike Thomas, WR25 (6.31, 206) C-
Jared Goff is the safest of all rookie quarterbacks, but he has a low ceiling. He's pocket passer, but rookie quarterbacks rarely reach Top 15 status without added rushing numbers. Goff likely doesn't even top 20 touchdowns in 2016. As always, rookie tight ends are best ignored. The Rams are thin at tight end with Jared Cook gone, but even though Tyler Higbee has great size and good hands, Lance Kendricks will be the lead option, making Higbee a 2017 and dynasty pick. Pharoh Cooper was WR18 in my pre-draft rankings, as I'm not buying. I said, at best he's Tavon Austin and is a lesser version of Jamison Crowder. He's a gimmick receiver who might see 3-5 touches a game. Temarrick Hemingway is more of a blocking tight end. The "other" Mike Thomas (Southern Miss) didn't get to participate in the combine, but he shows good separation and speed with good hands. Thomas put up big numbers last year and is the best bet of all Rams' rookies to make noise.
Team Grade: D+
Miami Dolphins
Kenyan Drake, RB3 (3.10, 73) B-
Leonte Carroo, WR9 (3.23, 86) C
Jakeem Grant, WR22 (6.11, 186) D-
Brandon Doughty, QB15 (7.2, 223) F
Thomas Duarte, TE9 (7.10, 231) F
Don't let Kenyan Drake's draft spot fool you; there were better running backs out there, but Drake fit better. Drake will be the pass-catching and change-of-pace option behind Jay Ajayi. Drake doesn't have the power to run between the tackles but can provide some late PPR value. I'm just so thrilled that I held tight to my Ajayi love. If you did too, celebrate with me!
The Leonte Carroo pick surprised me, not because of how high he went but because it was the Dolphins. Carroo ranked second in my pre-draft rankings thanks to pristine route running, terrific ball skills, great adjustment to passes and the ability to line up anywhere. The problem is that DeVante Parker is back from injury and Jarvis Landry is entrenched as a starter. Carroo should pass over Kenny Stills, but he's third at best for targets. Jakeem Grant is tiny! Grant is just 5'6" and 160 pounds, which puts him at a severe disadvantage in the NFL. Grant can make some noise from the slot and in the return game, but that's about it. Brandon Doughty is a career backup at best, and Thomas Duarte would be lucky to have even dynasty value.
Team Grade: C-
Minnesota Vikings
Laquon Treadwell, WR4 (1.23, 23) B-
Moritz Boehringer, WR21 (6.5, 180) F
David Morgan, TE7 (6.13, 188) F
The real prize for the Vikings is Laquon Treadwell. While he didn't test well, Treadwell can still be an immediate red zone presence for the Vikings. Treadwell uses his strength and body well and is just 21 this year. The Vikings offense limits his upside some, making him more of a WR4. Mortiz Boehringer is a great story, being the first international pick in the NFL Draft (Germany). He's 6'4", 227 pounds and ran a 4.43 40. Boehringer is a boom/bust dynasty pick. David Morgan is a long-term option as well. He has good hands and blocks well, which will help him be an every-down tight end, but again, he's a tight end and Kyle Rudolph is the top option.
Team Grade: C-
New England Patriots
Jacoby Brissett, QB5 (3.28, 91) F
Malcolm Mitchell, WR11 (4.14, 112) C+
Devin Lucien, WR27 (7.4, 225) D-
Another backup quarterback at best in Jacoby Brissett here. Malcolm Mitchell is very intriguing, if – and that's a big if – this depth chart clears out some. Mitchell's stop-and-go ability is on par with some running backs and he easily shakes defenders. He also came from a pro-style offense, which should help him move ahead lackluster options such as Keshawn Martin, Chris Hogan and Nate Washington. I have nothing on Devin Lucien, a UCLA to Arizona State transfer, but some call him the "draft sleeper." Eh, even so, again this depth chart is absurd. I gave him a D- because it's Bill Belichick.
Team Grade: D
New Orleans Saints
Michael Thomas, WR6 (2.16, 47) B+
Daniel Lasco, RB17 (7.16, 237) C+
Perfect landing spot for Michael Thomas. Unlike many receivers, Thomas relies on his precision and route running instead of natural ability. He does have good size at 6'3", 220 pounds and will be a red zone option on the best team for his touchdown potential. Drew Brees threw the ball at least 627 times each of the last six years, and that 627 mark came last year in 15 games. Thomas will be in a DFS lineup or two for me and is worthy of WR3 consideration. Daniel Lasco fell due to injury concerns, but he's extremely athletic, shows good strength and can get to the edge. He's a nice rotation piece with Mark Ingram, and if Ingram missed time, Lasco would be a legitimate RB2.
Team Grade: B-
New York Giants
Sterling Shepard, WR5 (2.9, 40) B
Paul Perkins, RB9 (5.10, 149) C+
Jerrell Adams, TE6 (6.9, 184) F
Sterling Shepard wasn't in my Top 5 receivers, but the landing spot helps nearly as much as Thomas' does. We don't know what Victor Cruz will be, and even if he's 90 percent and plays 16 games, the Giants run a ton of three-receiver sets. If Cruz isn't near what he was, Shepard's value skyrockets. He will excel over the middle and in the slot and has the speed and cutting ability to beat most defenders. Paul Perkins is the fourth/final running back on the list that's already the best option on his team. Don't assume he's a scatback because of his size, as Perkins is one of the most elusive rookie running backs with terrific jukes and jab steps. The depth chart hurts Perkins' immediate upside, but if Rashad Jennings suffers an injury, look out. Jerrell Adams is highly athletic and a good pass catcher. He'll never be a great blocker, but he's a name to remember in future seasons. The Giants also get a small bonus for signing Roger Lewis as an UDFA. Due to his competition and off-field concerns, Lewis fell out of the draft, but he shows great acceleration and route quickness coupled with amazing foot control. If Cruz is done, Lewis' value will explode as the team's No. 3 option.
Team Grade: B
New York Jets
Christian Hackenberg, QB4 (2.20, 51) F
Charone Peake, WR31 (7.20, 241) D
Sorry Jets fans, but I'm having a tough time finding anyone who likes the Christian Hackenberg pick. Hopefully for Fantasy purposes, Ryan Fitzpatrick returns, as Hackenberg needs a great deal of development with inconsistency and being uncomfortable in the pocket. The Jets hope Charone Peake is the next in the recent line of Clemson receivers to have NFL value. He's tall (6'2"), fast (4.41 40) and has a NFL body but is inconsistent and didn't have great college numbers. Brandon Marshall and Eric Decker don't leave a ton for the other receivers, and Peake will compete with Devin Smith for the No. 3 role. I give the edge to Smith if healthy, by the way.
Team Grade: D-
Oakland Raiders
Connor Cook, QB7 (4.2, 100) F
DeAndre Washington, RB8 (5.4, 143) C-
As with the Jaguars, the Raiders have their franchise quarterback. I believe this is more of a draft and hope the quarterback turns into a future asset pick. DeAndre Washington has good speed and the ability to evade would-be tacklers. Washington will be the pass-catching option behind Latavius Murray and is stronger than you would think given his size.
Team Grade: D+
Philadelphia Eagles
Carson Wentz, QB2 (1.2, 2) F
Wendell Smallwood, RB11 (5.14, 153) C-
The Eagles spent a ton to draft Carson Wentz but don't look for him to hit the field this year. Wentz has the highest ceiling of all rookie quarterbacks, but he has plenty of bust potential and needs to develop. The Eagles plan to let Wentz learn for a year, which is good news. If Wentz reaches his potential given his arm strength and ability to add 300-400 yards on the ground, he could become a fringe QB1 as soon as 2017. Wendell Smallwood likely didn't have an easy go in high school with that name (yes, the ninth grade portion of my brain jumped all over it). With injury-prone Ryan Mathews and pass-catcher supreme, Darren Sproles, in front of Smallwood, you'll want to remember the name… should be easy – okay, I'll stop. Smallwood has good speed and initial burst, but he's more of a Sproles type than power-runner. The Eagles are worth monitoring, as with no Mathews, they would have two similar running backs filling the void.
Team Grade: D
Pittsburgh Steelers
Demarcus Ayers, WR28 (7.8, 229) D
Demarcus Ayers faced lesser competition at Houston, which obviously affected his draft stock. Ayers is a good athlete, but is smaller at 5'11", 185 pounds. This is the only skill position pick for the Steelers, and they waited until Round 7 to draft a receiver. Sammie Coates will obviously be involved this year.
Team Grade: D
San Diego Chargers
Hunter Henry, TE1 (2.4, 35) C-
With Ladarius Green gone, the Chargers needed another heir apparent for Antonio Gates. Don't go overrating Henry as everyone did with Green every year in San Diego. Henry is very quick for his size (6'5", 250) and had terrific hands. He's a mismatch for defenders and can have Fantasy value as soon as 2017… well, maybe even some in 2016 if Gates breaks down, but don't spend a draft pick on him yet!
Team Grade: C-
San Francisco 49ers
Jeff Driskel, QB14 (6.32, 207) D
Kelvin Taylor, RB14 (6.36, 211) D-
Aaron Burbridge, WR26 (6.38, 213) D+
Jeff Driskel was supposed to best the next great Florida Gators quarterback, but instead, he finished his career at Louisiana Tech. Driskel is built for the NFL at 6'4" and 234 pounds, possesses good athleticism, has a good delivery and pocket awareness. Chip Kelly has the ability to get the best out of Driskel and have him starting for the 49ers sooner than later. Fred Taylor's son, Kelvin Taylor, started just one year in college but has good cutting ability and burst. Taylor didn't test well and will compete with Mike Davis and others behind Carlos Hyde. Aaron Burbridge has great hands and can find space in the defense, but he's mainly a possession receiver working mostly out of the slot. The 49ers are shallow at receiver in terms of talent, but I think DeAndre Smelter is the better bet to make noise in 2016.
Team Grade: D
Seattle Seahawks
C.J. Prosise, RB4 (3.27, 90) B-
Nick Vannett, TE3 (3.31, 94) F
Alex Collins, RB13 (5.32, 171) D
Kenny Lawler, WR32 (7.22, 243) C-
Zac Brooks, RB19 (7.26, 247) F
Be ready to pounce if Thomas Rawls isn't 100 percent.
Heck, you should pounce on C.J. Prosise in drafts anyway. The David Johnson comparisons are legitimate, even if he's more 90 percent of David Johnson. Prosise has great balance and lateral ability, plus he is a solid pass catcher. Prosise is in the PPR Flex conversation and could see RB2 value, even RB1 in PPR, if Rawls isn't ready for 2016. Nick Vannett is a solid all-around tight end, but even if Jimmy Graham struggles to return as Victor Cruz did from a patellar tendon injury, Vannett would still have Luke Willson in front of him. No, Prosise drafters don't have to worry about Alex Collins. Even if Rawls missed time, Prosise would lead the way with Collins simply spelling him for a few carries. Collins does many things well but doesn't flash in any area. Kenny Lawler is great at getting up to speed quickly and has the speed to beat defenders downfield. Lawler makes some jaw-dropping catches, but he'll have to fight Jermaine Kearse and Paul Richardson for looks behind Doug Baldwin and Tyler Lockett. I expect him to win, but this is far from a pass-heavy team. Zac Brooks will be lucky to make the team unless Thomas Rawls can't even play this season.
Team Grade: C
Tampa Bay Buccaneers
No! I am not breaking down Roberto Aguayo. In fact, the Buccaneers are dead to me for taking a kicker in the second round… and trading up to do it!
Team Grade: F, F, F!
Tennessee Titans
Derrick Henry, RB2 (2.14, 45) C
Tajae Sharpe, WR16 (5.1, 140) D+
Uh, what? So the Titans trade for DeMarco Murray, have Antonio Andrews, David Cobb and Bishop Sankey but still draft Derrick Henry. Uh, okay. Well, Cobb and Sankey are toast, although, Sankey was never… bread? As for Henry, I voiced my concerns many times over, as he needs a head of steam and is susceptible to having his legs cut out. However, the Titans have worked on their offensive line, and if Henry saw 20 touches a game, he could have RB2 value. But Murray is there! Murray's value takes a hit and is now a RB2, as we saw his struggles without 20-plus touches per game last year. Henry is a DFS or streaming touchdown-dependent play unless Murray gets hurt. Tajae Sharpe rarely drops passes despite his small hands, and he shows a keen sense in finding holes and knowing where defenders are. The Titans have several options at receiver but few sure-things, and Sharpe could push his way into the No. 3 role.
Team Grade: C-
Washington Redskins
Josh Doctson, WR3 (1.22, 22) B+
Nate Sudfeld, QB11 (6.12, 187) F
Keith Marshall, RB18 (7.21, 242) D+
My favorite receiver lands in Washington, and I'm putting the over/under at Week 6 before Josh Doctson passes Pierre Garcon on the depth chart. That might be a bit too conservative, really. Doctson is everything you want in a receiver and will make his quarterback better. That's good news for Kirk Cousins and his many interceptable passes. Even as the team's No. 3 option, Doctson will be a significant red zone threat as a rookie. Nate Sudfeld is yet another career backup quarterback at best. Keith Marshall is lightning quick (4.31 40), which is impressive given his quality build (5'11", 219). His burst helps him elude defenders but with that speed, Marshall can lose balance and often goes down on first contact. Marshall should make the team given the Redskins need for depth but won't have significant value without Matt Jones missing time.
Team Grade: C
---
Top 27 2016 Rookie Fantasy Football Rankings
| | | |
| --- | --- | --- |
| Rk | Player | Pos |
| 1 | Ezekiel Elliott, DAL | RB1 |
| 2 | Corey Coleman, CLE | WR1 |
| 3 | Sterling Shepard, NYG | WR2 |
| 4 | Michael Thomas, NO | WR3 |
| 5 | Tyler Boyd, CIN | WR4 |
| 6 | Josh Doctson, WSH | WR5 |
| 7 | Kenneth Dixon, BAL | RB2 |
| 8 | Laquon Treadwell, MIN | WR6 |
| 9 | Jordan Howard, CHI | RB3 |
| 10 | C.J. Prosise, SEA | RB4 |
| 11 | Devontae Booker, DEN | RB5 |
| 12 | Rashard Higgins, CLE | WR7 |
| 13 | Kenyan Drake, MIA | RB6 |
| 14 | Paul Perkins, NYG | RB7 |
| 15 | Will Fuller, HOU | WR8 |
| 16 | Tyler Ervin, HOU | RB8 |
| 17 | Daniel Lasco, NO | RB9 |
| 18 | Leonte Carroo, MIA | WR9 |
| 19 | Derrick Henry, TEN | RB10 |
| 20 | Demarcus Robinson, KC | WR10 |
| 21 | Braxton Miller, HOU | WR11 |
| 22 | Malcolm Mitchell, NE | WR12 |
| 23 | DeAndre Washington, OAK | RB11 |
| 24 | Paxton Lynch, DEN | QB1 |
| 25 | Wendell Smallwood, PHI | RB12 |
| 26 | Mike Thomas, LA | WR13 |
| 27 | Jared Goff, LA | QB2 |
Main Image Photo Credit: Eleven Warriors
Be the first to know
Want FREE Fantasy and Betting Advice and Savings Delivered to your Inbox? Sign up for our Newsletter.