2016 NFL Draft Live Coverage: Fantasy Football Analysis Rounds 1-4 Breakdowns
2016 NFL Draft Live Coverage: Fantasy Football Analysis
NFL Draft First Round Breakdown
Keep this article open, save it, add a bookmark, do whatever it takes. If you want immediate reactions and the Fantasy spin on all of the first round skill position picks (maybe even a few more of worth), this is the only link you need. And if you missed my pre-draft rookie rankings, read up here, as those are based on talent (for example, David Johnson ranked higher pre-draft than post thanks to his pure talent).
---
2016 NFL Draft First Round

Los Angeles Rams: Jared Goff, QB – This is the future of the Rams, and it's what they traded all those picks to acquire. Rams fans better hope Goff pans out. For Fantasy Football purposes, Goff is the safest of the Top 3 quarterbacks (Carson Wentz, Paxton Lynch), but he also has the lowest floor. Goff isn't going to produce Fantasy points with his feet, which is what rookie quarterbacks truly need to have to provide value. Goff is rather polished in the pocket already, but the Rams won't be too pass heavy with Todd Gurley in the backfield… plus, a meh collection of receivers (as of today).
Nevertheless, Goff is a Top 20 dynasty rookie pick and could turn into a Matt Ryan type with time. But for redraft leagues, Goff isn't worth drafting outside two-QB leagues.
Philadelphia Eagles: Carson Wentz, QB – Wentz has the highest ceiling of all rookie quarterbacks, but there is also huge bust potential here. Hopefully for the Eagles' sake, Wentz reaches his potential. Wentz has poor footwork and is better on the move, but he's also a physical specimen at 6'5", 237 pounds and can add 300-400 yards on the ground. That's where the Fantasy value truly kicks in, as Alex Smith finished as QB15 thanks to his rushing – it certainly wasn't his mediocre 3,486 yards and 20 TDs. Wentz does have a terrific arm and shows good ball placement already. However, Wentz isn't going to start in 2016 if all goes as planned. This is a draft and develop pick. I'd take him over Goff in dynasty leagues for the upside, but in redraft, he's not even worth a selection.
Dallas Cowboys: Ezekiel Elliott, RB – Elliott is downright special. He has burst, balance, power and is a true three-down running back thanks to his exceptional blocking ability. Elliott is also a good pass catcher and rarely fumbled. He will have a Gurley-like impact as a rookie seeing 20-plus touches per game. That makes him a Top 5 RB as a rookie. Yes, I said Top 5. I would only put Le'Veon Bell, David Johnson, Todd Gurley and Adrian Peterson ahead of Elliott. Darren McFadden wasn't seeing many touches before the Joseph Randle mess and Lance Dunbar's injury. McFadden is also a free agent next year and Alfred Morris is on a two-year contract. Make no mistake, this is Elliott's backfield, and he couldn't have landed in a better spot. TOP 5 RUNNING BACK.
Miami Dolphins: Laremy Tunsil, OT – I don't normally cover non-skill position players, but I figured Tunsil is worth talking about, especially with his gas mask weed tweet. The slide finally ended, and the Dolphins got a steal of a pick. Tunsil immediately upgrades the Dolphins offensive line, which will help Ryan Tannehill, the receivers and Jay Ajayi (as of today). If you know me, you know I have high hopes for Ajayi. And IF the Dolphins don't draft serious competition to Ajayi, he'll be a locked-in RB2 for 2016. Tannehill has been one of the most sacked quarterbacks in the league, so don't underestimate how this will help him post a few more QB1 weeks, which means better games for DeVante Parker and Jarvis Landry.
Cleveland Browns: Corey Coleman, WR – Coleman is 5'11" and 194 pounds, and while small, he's very fast. Coleman's size will limit his touchdown potential despite his college success. So will his hands, as Coleman drops too many passes. Coleman didn't run much of the route tree at Baylor, seeing mostly stop-and-go's, screens, in routes, etc. Baylor receivers historically have tough transitions to the NFL, as their offense doesn't ask too much of receivers with lots of spread formation work. Coleman does have nice after the catch ability and explosiveness, and the Browns need receivers, especially with Josh Gordon's situation. Robert Griffin will enjoy having Coleman on the team, and Coleman should be the team's No. 1 option. That alone puts him in the conversation as a Top 35 receiver.
Houston Texans: Will Fuller, WR – I'm sorry Texans fans, I really am. I can't believe Fuller came off the board before Josh Doctson and Laquon Treadwell. It's crazy.
Fuller's catching ability is a huge issue. Now, Fuller is blazing fast, and he'll take the top off a defense, but again… those hands! He body catches too often and drops too many easy balls. His size (6'0", 186 pounds) is also a concern when it comes to overcoming physical defenders. Still, lining up across from DeAndre Hopkins will help, and Fuller can be a Mike Wallace/Kenny Stills, which has some value. However, he's going to be a huge boom-or-bust play, and you can see why he didn't crack my pre-draft Top 10. You don't want him as a starter for certain, and he likely doesn't finish with WR4 numbers. Even if he does, it will come with zero consistency. Biggest overdraft yet (outside of Eli Apple).
Washington Redskins: Josh Doctson, WR – I'm just going to paste most of my pre-draft breakdown because I already drooled over him.
Doctson is athletically gifted and will immediately make his quarterback better. He makes up for inaccurate throws by coming down with nearly everything thanks to his leaping ability, body control, ball-tracking skills and hands. Doctson has the speed to pull in the deep ball and the catching ability to snatch everything out of the air. Watch him play, and you'll rarely see Doctson covered. You'll also likely come away saying, "Man, this kid makes some Odell Beckham like catches." Yes, he's that good. Although, Doctson draws more comparisons to DeAndre Hopkins and Jordan Matthews. Oh, darn, right? Don't get hung up on Doctson being 23 years old. He's a beast of a receiver, and I'd put my money on his leading all rookie receivers in touchdowns. In fact, Doctson will contend for the league lead sooner than later.
The only downside here is the Redskins have DeSean Jackson and Pierre Garcon already. Doctson might start as the No. 3 receiver, but he'll surpass Garcon before long, if not by the start of the season. He'll make up for Kirk Cousins' inaccuracy and haul in plenty of touchdowns for the Redskins.
Minnesota Vikings: Laquon Treadwell, WR – I have Leonte Carroo higher, but Treadwell is plenty talented… and was third just behind Carroo. While he didn't test well or run a good 40, he does use his strength and body extremely well (6'2" 221 pounds), and he's still young enough to improve (21 in June). He's strong both in making the reception and after the catch, making defenders work to bring him down. Touchdowns are a big factor in Fantasy production, and big-bodied receivers can rack up a nice total, even if they aren't the fastest of the bunch. Treadwell can easily be the Vikings' best receiver as a rookie, and he is in the Top 40 conversation based on the touchdown potential alone.
Denver Broncos: Paxton Lynch, QB – Bit of a surprise here.
Lynch is all upside, standing at 6'7" and 244 pounds with nice rushing ability. He can scramble well and even take off for a decent gain. He has 321 and 239 rushing yards the past two years with 13 rushing touchdowns in 2014. Lynch throws a great deep ball, and has decent – not great – accuracy. He's smart, shown in his 28:4 TD:INT ratio, but Lynch still needs to develop. The Broncos might be looking for Lynch to start day one though. They have Mark Sanchez as insurance, and hopefully they let Sanchez start to work on Lynch's rawness. Lynch will throw off balance and rely on his athletic ability over mechanics at times. If he does start Week 1, Lynch will have a few QB1 weeks thanks to that rushing upside and having a terrific duo of receivers in Demaryius Thomas and Emmanuel Sanders, but this offense will run more in 2016, especially if Lynch is at QB. Redraft leagues should pass on Lynch, but he can be a sneaky bye week replacement, streamer or DFS play.
---
2016 NFL Draft Second Round

San Diego Chargers: Hunter Henry, TE – The Chargers fill the hole left by Ladarius Green, but don't get as excited as you did for Green… yet. As I continue to preach, rookie tight ends rarely hold significant Fantasy Football value, and unless Antonio Gates gets hurt (okay, that's a legitimate concern at this point), Henry is better for dynasty than 2016 redraft leagues. Henry stands 6'5", 250 pounds, is very quick for that size and put up top-end numbers in a run-first offense. Henry is often a mismatch for defenders, allowing him to get open and also tack on yards with his after-the-catch ability.
New York Giants: Sterling Shepard, WR – Shepard wasn't even in my remaining Top 5 receivers, but I get the pick. Victor Cruz is a huge question mark, and even if he's on the field, Shepard can see plenty of action given the high use of three-receiver sets. There is plenty to like with Shepard, but my biggest concern is being out-matched in the NFL due to the strength differences from college. Now, he can excel over the middle and out of the slot, and Shepard truly can do some damage in that area. Shepard is great off the line with quick cuts and has the speed to beat defenders deep. If Cruz is limited at all, the door is open for Shepard to be the team's No. 2 option, and that alone will put him in the Top 35 conversation. If Cruz is even 90 percent of his old self, Shepard is a depth option and more of a DFS upside play for 2016. This pick would suggest the former, making Shepard a high-upside mid-round pick.
Tennessee Titans: Derrick Henry, RB – Well, at least Henry won't be overdrafted in Fantasy Football leagues now.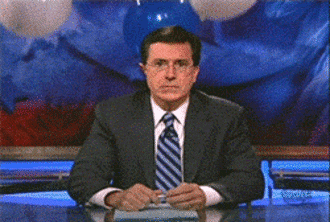 I made a joke comparing him to Andre Williams and everyone lost it, but then Sigmund Bloom said he's a rich man's Williams, and people went even crazier. To be fair, Henry is more Brandon Jacobs, but that can't make you feel too good. Henry is a freak given his quickness at that size, but he needs a high-quality offensive line to let him getting rolling first. Henry is susceptible to tacklers cutting out his legs, getting stopped before he gets to the line and doesn't always attack a hole (not very instinctive). Henry could have tremendous touchdown potential on a team with a great offensive line (the Titans could have one soon) and if getting 20-plus touches a game… but, those touches aren't coming with DeMarco Murray in town. By the way, this hurts Murray's value, as the Titans will likely use Henry as their goal line option more than Murray. Henry is a handcuff, TD-chasing DFS play and late-round pick. Murray is merely a RB2 with this shared backfield, and David Cobb and Bishop Sankey are toast.
New Orleans Saints: Michael Thomas, WR – This is another receiver whose landing spot will help a great deal just as with Shepard. Thomas needed the right team to be a NFL No. 2 WR, and the Saints are it. Unlike many rookie receivers, Thomas relies more on his precision than ability. Thomas has NFL level route running ability, but while he has good size (6'3" and 212 pounds), he's not very quick and gained separation from precise routes. He will use his size and strength to win balls, but is a bit stiff in his movements and is more of a red zone option than deep weapon. That's a great thing now that he's on the Saints, as there will be red zone targets aplenty with Drew Brees. Brandin Cooks and Willie Snead are ahead of Thomas, but you can write off Brandon Coleman now. As with the Giants and Shepard, the Saints pass more than most (Brees has 627-plus attempts each of the last six years and missed a game last year) and use enough three-receiver sets for Thomas to have value in 2016. Thomas is a great late-round pick whose upside would skyrocket if Cooks or Snead were to get hurt. I'll likely throw Thomas in a DFS GPP lineup once or twice too.
New York Jets: Christian Hackenberg, QB – This makes things rather interesting with the Ryan Fitzpatrick situation. What now?
Ideally, the Jets don't want Hackenberg starting the 2016 season, as he needs to develop. Hackenberg throws the ball all over the field, and no, not in the good way. He's very inconsistent and isn't comfortable in the pocket. Hackenberg does have the sought-after NFL build for a quarterback and can throw the deep ball well, but as said, he's a work in progress. Assuming Fitzpatrick returns, everything is status quo in New York New Jersey, but if Fitz somehow doesn't return, Geno Smith (doubtful even if no Fitz) or Hackenberg at quarterback would be a significant ding to the value of Brandon Marshall and Eric Decker.
Cincinnati Bengals: Tyler Boyd, WR – I said Boyd could be one of the biggest risers post-draft, and landing with the Bengals makes that 100 percent true. There are concerns about his being "diva-ish," but Boyd is dangerous after the catch, is a good route runner, can line up everywhere and has great hands. He has the speed to beat defenders and doesn't struggle with stronger corners. He also attacks the ball, brings down contested passes and shows good body control, which is an added plus at 6'1", 197 pounds. As long as Boyd gives 100 percent effort, he's an immediate Top 40 receiver stepping in across from A.J. Green. Yes, I fully expect Boyd to step right past Brandon LaFell as the No. 2 WR option. Tyler Eifert is more of a threat to Boyd's upside, and there will be some quiet weeks thanks to the options in the offense, but there is also plenty of upside given Boyd's skills.
---
2016 NFL Draft Third Round
Miami Dolphins: Kenyan Drake, RB – This actually might be the most surprising pick so far with so many other running backs on the board. But you know what the great news is?! My Jay Ajayi love can stay alive and strong!
Congrats if you stuck with him like me, as this ensure Ajayi is the lead option. Drake has injury concerns, but he has a great combination of size and speed. Drake will see use as the pass-catching option, as he certainly doesn't show the power/ability to run between the tackles. Ajayi remains a great RB2 option, while Drake is simply a lower-end PPR option.
Atlanta Falcons: Austin Hooper, TE – Juuuust in case you need the reminder… don't draft rookie tight ends. Hooper has good length and hands, helping him make the tough catches. Hooper has good athleticism too, and will fight through would-be tacklers after the catch. On that note, Hooper still needs to add some weight to beat the stronger NFL defenders and be a better blocker. Hooper will spend time behind Jacob Tamme this year, but with the proper development, especially in the weight room, he can have value in 2017 given this offense.
Houston Texans: Braxton Miller, WR – Miller is a better dynasty pick, as he is still learning the position. There is also the concern that he's already 23 years old. The Texans are taking the gamble though, and it's because of Miller's athleticism. He's 6'1", 201 pounds, ran a 4.5 40 and 4.46 at his pro day, benched 225 pounds 17 times, had a 35-inch vertical and 4.07 shuttle. His potential is huge, as Miller is a big play threat any time he touches the ball and already showed great ability in tracking the ball and making some tough catches. Miller does struggle with drops though and understandably needs route-running work. This pick puts Jaelen Strong on notice, as Miller's ability could push him to third on the depth chart sooner than later if Strong falters.
Miami Dolphins: Leonte Carroo, WR – My second favorite receiver lands in a less than favorable spot. I expect Carroo to surpass Kenny Stills, as he's more talented, but he still has Jarvis Landry and DeVante Parker ahead of him. Carroo is a pristine route runner, can shake defenders like few others and put up his numbers while not being 100 percent for much of his college career… at Rutgers! Carroo also has terrific ball skills, adjusts well to throws and can line up anywhere on the field. He's one of the most NFL ready route runners, but again, he'll need Parker to return at less than 100 percent or Landry to fall off to have major Fantasy impact as a rookie. I love him in dynasty with the reduced cost, and make sure you are quick to the wire if anything happens to Landry or Parker.
Seattle Seahawks: C.J. Prosise, RB – You've heard comparisons to David Johnson, and while Prosise isn't quite as talented, he's close. Prosise is a converted receiver, quality pass catcher and similarly sized to Johnson. Prosise has the potential to near Johnson's output. You can see the upside with his great 6.6 yards per carry, plus great balance and lateral ability that led to several missed tackles. The one concern is ball control, as Prosise fumbled too much and dropped some easy passes. Thomas Rawls isn't a sure thing as he returns from a broken ankle, but even if Rawls is ready for Week 1, Prosise's ability demands a share of touches. At worst, Prosise is in the PPR Flex conversation. At best, Prosise could end up the lead option for the Seahawks and a great RB2, even RB1 in PPR.
Cleveland Browns: Cody Kessler, QB – Those Connor Cook character/leadership concerns must be real. It doesn't get much worse for Cook at this point.
There is not much here, as even with Robert Griffin a risk as the team's starting quarterback, I don't see Kessler succeeding in the NFL. Kessler doesn't have NFL size, the arm to succeed – especially down field – and struggles with inaccuracy past 10-15 yards. He's a game manager at best, and the Browns should hope they don't ever need Kessler to start.
---
2016 NFL Draft Rounds 4-7

Oakland Raiders: Connor Cook, QB – The slide ends for Cook, but he's not Fantasy relevant. He'll compete with (and overtake) Matt McGloin for backup duties. Cook doesn't have a great arm, and the Raiders are likely hoping this turns into a future trade asset with Derek Carr entrenched as their franchise quarterback.
Baltimore Ravens: Chris Moore, WR – Moore wasn't even in my Top 20 receivers. He has the height and speed, but he needs to add muscle and is a weak route runner. Moore is a long term prospect for the Ravens and Fantasy.
New England Patriots: Malcolm Mitchell, WR – Interesting landing spot for Mitchell, as the Patriots obviously provide upside for any receiver. Don't dismiss Mitchell from making a Fantasy impact as a rookie, as his stop-and-go ability is on par with some running backs. It's that skill added to his quick step and overall speed that helps him shake defenders. He often makes catches look easy thanks to his physicality and ball-tracking skills. His long arms and big hands will help him succeed in the NFL, as will coming from a pro-style offense. The biggest concern with Mitchell is health, as he's had right knee surgery twice, including a torn ACL. There is a ton of competition at receiver for the Patriots, but there are plenty of concerns - especially with health - on the team too. Mitchell isn't worth a spot in redraft leagues as of today, but an injury or two and/or Mitchell impressing early could open the door for some streaming and DFS opportunities.
Cleveland Browns: Ricardo Louis, WR –Another receiver that didn't crack my Top 20, Louis is a test freak. Louis was extremely inconsistent at Auburn and even passed on the depth chart by an underclassman. Louis doesn't create much separation and struggles with catching consistently, especially contested balls. This is an ideal landing spot based on depth chart opportunity, but the Browns are obviously banking on his athletic ability being the "thing you can't teach" and developing Louis into a quality receiver. He can be ignored in redraft leagues.
Los Angeles Rams: Pharoh Cooper, WR – I compared Cooper to Tavon Austin, and unfortunately for him, his NFL team already has that role filled by... Tavon Austin. Cooper is a gimmick receiver who needs significant work with his route running, has ball control concerns and doesn't possess a single elite measurable. Jamison Crowder is a good comparison as well, but Crowder is the better receiver. Cooper isn't worth a redraft pick.
Houston Texans: Tyler Ervin, RB – If the Texans use Ervin similar to the way the Patriots use Dion Lewis, we could have a real PPR value on our hands. That's a necessity for Ervin's Fantasy value, though, as he doesn't offer much more. The kid has a great burst, shown in his 4.36 40 at his pro day and is a big-play threat waiting to happen thanks to his cuts and balance. Ervin can and will exploit defenses on wheel routes, screens and sweeps, but he's too small and doesn't have the best vision to run between the tackles. He's a nice complement to Lamar Miller, but don't worry, he doesn't affect Miller's value at all. As for Ervin, he's a decent late-round PPR pick.
Kansas City Chiefs: Demarcus Robinson, WR – I'm a big fan of this value for the Chiefs. Albert Wilson has failed to impress, and Chris Conley is still developing. While there is still plenty of potential for Conley given his raw ability, Robinson's great blocking will help him get on the field faster than normal. Robinson is quick in and out of his routes, plus he has great acceleration and huge arms. Robinson struggles catching the ball consistently, but once it's in his hands, he's tough to bring down and has the moves to avoid would-be tacklers. Robinson will start off No. 4 on the depth chart, but the opportunity his to grab (no pun intended). He's a good dynasty pick and worth watching through the preseason, as more mediocre play from Wilson and lack of development from Conley will open the door.
Baltimore Ravens: Kenneth Dixon, RB – Ravens backfield is on notice!
This is the best value of the draft. Justin Forsett will be 31 and is coming off an injury, and Buck Allen isn't equipped to be a lead back. Dixon is a case in which you need to study a player more than looking at numbers or casually observing tape. Poor offensive line production hurt Dixon in college, but you can see his potential in his 3.6 yards after contact mark. And to be fair, we are talking about a kid that ran for 4,483 yards despite questionable blocking. Dixon's cutting ability and stop-and-go moves are some of the best for all rookie running backs. Don't assume he's a scat back, though, as Dixon can break his share of tackles. He's also a good pass catcher and can remind you of Jamaal Charles and/or Gio Bernard at times. Dixon needs to work on his ball control, but at worst, a team will use Dixon in a Gio-like role with the potential for more. Dixon is well worth a mid-round draft pick in all formats, as there is real potential for Dixon to lead this backfield. At worst, you have a great handcuff in a volatile backfield, at best, you'll have a RB2 on your hands.
Denver Broncos: Devontae Booker, RB – Booker has all of the tools NFL teams want in running backs, but he has injury concerns and is older than most (will be 24 this year). Dynasty wise, that age hurts, but Booker's vision is among the best, and he is explosive with the ball. He's built well and has the strength to be effective up the middle while also being able to help in the passing game thanks to good receiving skills. Booker isn't quite as good as Elliott in blocking, but he's good enough to warrant being on the field for all three downs. Booker's instinct, ability to cut through holes and receiving ability make him one of the better all-around options. Booker should step in behind C.J. Anderson and ahead of Ronnie Hillman on depth chart. We saw what happened with Anderson and the excitement last year (yes, I still apologize). Booker is worth a late-round selection, but don't downgrade Anderson because of this pick. This is about having a better backup plan than Hillman on the roster.
Main Photo Credit: The Crimson White
Be the first to know
Want FREE Fantasy and Betting Advice and Savings Delivered to your Inbox? Sign up for our Newsletter.