As we dive into the Week 10 rankings, it's worth sharing the fact that you never know how crazy someone is. Trust me.
If any of you follow UFC, it's the Cody Garbrandt personality. For those that aren't aware, this is a guy that's ticked off at T.J. Dillashaw for leaving team Alpha Male, and has called him a snake… that being one of the only things I can actually write uncensored. On the Ultimate Fighter show where they both coached, Garbrandt would call Dillashaw names, flick him off, etc., etc. every episode. Dillashaw sometimes fired back, but it was in those moments when Garbrandt's lunacy was evident. Garbrandt would immediately try to jump Dillashaw and start a fight. Any time Dillashaw mocked him back, returned the finger, etc., Garbrandt wanted to fight.
The same thing happened to me this past weekend on the way home from Thor: Ragnarok (two big thumbs up!). We've all been aggravated while driving… unless you live somewhere where mass transit is easily accessible, like New York. Even then, you have surely been annoyed with someone sitting too close, walking too slow… smelling too much. As with Dillashaw and Garbrandt, the problem with confronting someone or expressing your frustration is that you never know the level of insanity inside that person.
I was in a bit of a hurry to get home (was trying to get there for poker and the UFC PPV, funny enough). The light leaving the theater was red, and when it changed, the person in front of me forgot where the gas pedal was. As we came to the next light, there was an empty lane to the left, which was two lanes away from the exit coming up on the right. I knew what I was doing. I knew I was about to be jerk-ish by accelerating aggressively once the light was green and getting over twice, but I was in a hurry and there was enough time that I didn't have to cut anyone off… or so I thought.
Apparently, the car next to me thought I was trying to race after the light changed, or he just felt like he needed to prove his you-know-whats were bigger… who knows. As I got over the first time (yes, blinker used), he had sped up that it became a near cut-off situation, and when I got over a second time, he stuck to my bumper like glue. I initially chuckled, until he speed around me to the left, gave me the double finger (oooo, two!) and cut me off with little room to spare.
Now, I'm not proud of it, and I can count the number of times I've done this on one hand, but I was semi-agitated and returned the finger. Next thing I know, he's slamming on his brakes trying to get me to ram into the back of his car. Fortunately, I had already backed off from this psycho and stopped in time. I then laughed at him and waved as he leaned out the window, staring me down in his side mirror and flicking me off more. I waved some more and said let's go, you're a moron, etc. (like he could hear me). He started to go again, heading to the same exit as I needed to take and then stopped dead in the street. I stopped behind him and was about to go around, but a car came up next to me and passed us, as the nut job and his friend got out of the car and started walking towards my car.
This is where it truly hit me that you never know just how crazy people are. I immediately picked up my cell phone and starting filming, and I (probably stupidly) started saying, "Yea, come on, do something. Let's go. Do something!" After all, it's not the movies, and trying to punch in a car window is going to break your hand. In hindsight, fortunately for me, he didn't pull out a gun and instead got in the car, pulled onto the highway, flicked me off the entire time until I took my exit (filming the entire time just in case). You never know how loco someone is!
Oh, and in case you are wondering about the other outcome, Dillashaw knocked out Garbrandt at UFC 217 and was pretty pumped about it (rightfully so).
What does this have to do with Fantasy Football? It's about making trades. You never know how crazy someone when it comes to valuing players. After Josh Gordon's reinstatement, I had someone ask if they should accept a trade of Stefon Diggs for him. Earlier this year, I had readers and followers trading Kareem Hunt for Le'Veon Bell and additional assets. When I suggest my buy lows and sell highs in the waiver column, people often come back with, "There is no way I can sell high or buy low on said player." I'm not telling you to offend another owner, but when it comes to making trades, don't underestimate the potential that someone is a pinky shy of a hand… or should I say, middle finger.
TL;DR version – don't underestimate the insanity of people; don't return the middle finger while driving
As a reminder, if you missed this week's Waiver Wire piece, click over to find help at every position, including Week 10 quarterback streamers.
Week 10 QB Sleepers
Ben Roethlisberger, PIT – Yes, it's a road game, and Roethlisberger's road splits are real and far from spectacular.
However, it's also a road game against the porous Colts defense. That defense has allowed every opposing quarterback to throw for a touchdown, and that includes Tom Savage last week. Outside of Savage, every other quarterback has also topped 15 points with three over 20 points. The last time Big Ben threw for multiple touchdowns in a road game was Week 1, but it was against a similarly weak opponent, the Browns.
Week 10 RB Sleepers
Orleans Darkwa, NYG – Darkwa was quiet against the Seahawks, but he has 13.2, 13.0 and 7.9 Non-PPR points in his other three games since Week 5. He's clearly the lead option for the Giants, and the 49ers have the worst run defense in the league. The top option for 49ers opponents is averaging 85 rushing yards, 2.9 receptions, 37 receiving yards and 18.3 Fantasy points (21.2 in PPR).
Matt Forte, NYJ – Yes, those were Forte's first two touchdowns since Week 9 of last year, but he does have double-digit PPR points in four out of six games. Plus, the Jets are determined to use Forte as their top option when healthy, no matter what Bilal Powell or anyone else does. Fortunately, the Buccaneers defense is among the most favorable matchups for running backs, allowing seven rushing and two receiving touchdowns on top of 147 total RB yards per game. In fact, Powell is a nice Flex consideration as well.
Devontae Booker, DEN – He's back baby.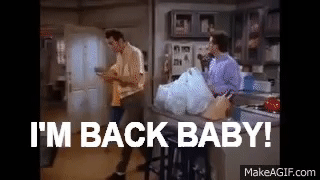 Booker was here last week as a deep play in a thin week due to byes. In Week 10, Booker has even more upside for two reasons. First, C.J. Anderson has been disappointing of late. Additionally, Anderson is dealing with an injury – I know, shocking, right? – which puts his availability and usage in question.  Second, the Patriots allow the second most receiving yards per game to running backs, and even with a healthy Anderson, that's more Booker's role. Bonus third reason – the Patriots shouldn't have much trouble scoring, thereby forcing the Broncos to pass more.
Week 10 WR Sleepers
Mohamed Sanu, ATL – Unless you're new to my rankings and sleepers, you know that the Cowboys can't defend the slot receiver. Sanu lines up the most and does the majority of his damage out of the slot. This matchup sets Sanu up for his highest ceiling to date. If Julio Jones is somehow out for Week 10, Justin Hardy would become a deep-league flier with some slot work of his own.
Cooper Kupp, LAR – All of the focus is on Robert Woods after his Week 9 performance. Woods is a strong play, but don't overlook Kupp. Not only does Kupp have more red zone targets than Woods does, he leads the league with 15. We saw just how vulnerable the Texans defense can be with T.Y. Hilton torching them. With Jared Goff playing worlds better than he did last year and Kupp still seeing a high share of the targets, especially in the red zone, this could be Kupp's biggest week yet.
Marquise Goodwin, NYG – Yes, Janoris Jenkins is back for the Giants, but Goodwin should see time against Eli Apple as well, and that matchup has been exploitable all year. With Pierre Garcon out, Goodwin had the second most targets last week (eight), only behind Carlos Hyde. Goodwin is also one of 11 receivers with double-digit red zone targets this year, but he's the only one without a red zone touchdown. The Giants have allowed a league-high 11 red zone targets and eight touchdowns in the last four weeks (three games!). Two of those games were with Jenkins on the field too. Something has to give, and it's likely to be the Giants defense.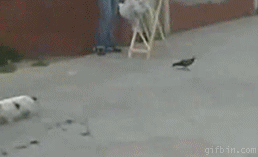 Week 10 TE Sleepers
Eric Ebron, DET – This is digging deep at a miserable position. I mentioned Garrett Celek (against the Giants) in the waiver column, and Kyle Rudolph is an obvious play, as he's facing the Redskins. Outside of streaming tight ends against the Giants and a player such as Rudolph that's owned everywhere, Ebron is a sneaky sleeper. Yes, he's disappointed owners and then some. Heck, I listed Ebron as droppable several weeks ago and am annoyed that we have to talk about him again.
However, the Browns are nearly on par with the Giants when streaming tight ends with six touchdowns allowed in eight games. And Ebron did get back in the mix against the Packers with four targets, three catches and 35 yards.
Fantasy Football Week 10 Rankings | Week 10 Flex Rankings
Fantasy Football Week 10 Projections: QBs
Xclusive Edge members only
[table "2252" not found /]

Fantasy Football Week 10 Projections: RBs
[table "2253" not found /]
Fantasy Football Week 10 Projections: WRs
[table "2254" not found /]
Fantasy Football Week 10 Projections: TEs
[table "2255" not found /]
Main Image Credit: AP Photo/Seth Wenig