Before you jump into the Week 12 rankings… Happy Thanksgiving!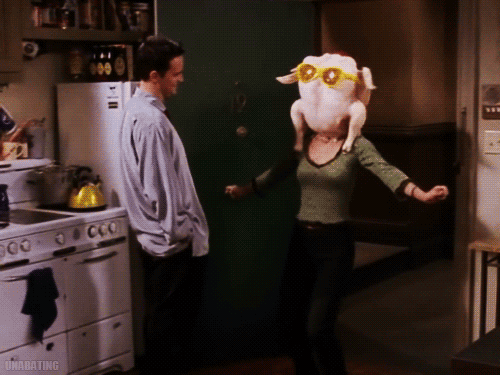 We've all done the "what are you thankful for this year" practice. I'm not going to get all cliché and list out the things I'm thankful for, but I am going to give you all a big THANKS!
By now, you guys know my personality and style. I am kind of "heel-ish" when it comes to my persona. I'm doing it all in fun and hope it entertains, but I can also understand some don't like it. Some want me to cater to their every need, answer a chain of 280-character tweets at their beck-and-call, come up with trade ideas for them and of course, tell them who to start and sit even though the answer to that is in the rankings! #CheckTheLink
That's why I went heel a few years ago. Even though I'm kidding around 95 percent of the time, my sarcastic/tongue-in-cheek humor can get lost and instead seems like I'm being a jerk. So, I embraced it. I re-troll the trolls. I call out those who ask for help and then play Captain Hindsight after and blame me #ThanksJake. I have fun with it. #AllinHeel
What gets lost in all of that, and what I want to make sure you all understand, is that I am supremely grateful and thankful for all of you.
This is a dream job, and it wouldn't be possible with you, my readers and followers. Trust me, the reason I love to be right and hate to be wrong is actually not so I can lord it over people. It's because I hate to be the reason any of you lose, ever. I wish the end result was that you and I alwa…
I know that I can't always be right and sometimes my advice will lead you astray #BecauseSports. No one can be perfect… but I want to be, dangit!… so all of you can bask in championship glory.
Again, thank you for reading, listening and watching all of my work. Underneath the heel persona is a big heart that is thankful for all of you… now stop asking me who to start and #CheckTheLink!
TL;DR version – I love you guys; I hate you guys; yay, Thanksgiving
As a reminder, if you missed this week's Waiver Wire piece, click over to find help at every position, including Week 12 quarterback streamers.
Week 12 QB Sleepers
Marcus Mariota, TEN @ IND – Count me as one of the many that thought Mariota would have a better 2017 season. After his eight-game run last year where only Tom Brady was better, I was sure Mariota was primed for a breakout season, especially with Corey Davis on the team. Davis' injury situation is no excuse for Mariota only having eight touchdowns, but the good news is that one of his two 300-yard games already came against the Colts. Last week, Mariota managed to put up 300 against a much tougher Steelers secondary, and to top it off, the game is indoors on turf. Look for Mariota to reach those preseason expectations in Week 12.
Week 12 RB Sleepers
Alfred Morris, DAL v LAC – Everyone knows who Morris is, but not everyone feels too confident having him in your lineup. So why is ALF listed?
Even with the Cowboys playing from behind last week, Morris still saw significant work, and Rod Smith didn't even have a target in the game. Obviously, Tyron Smith playing would help Morris even more, but it's clear that the Cowboys plan to ride Morris nearly as much as they did Ezekiel Elliott. He's a solid RB2.
Duke Johnson, CLE @ CIN – Isaiah Crowell tricked us all again. This is less about Crowell though and more about Johnson's ability in the passing game. Johnson continues to be an explosive piece and regularly checks in as the second leading "receiver" for the Browns. That won't change this week, as the Browns face the Bengals. With the Browns inability to stop the pass, they have no answer for A.J. Green defensively, but they can find an answer to putting up points. That answer lies within Johnson (and Corey Coleman, who is a great sleeper as well).
Danny Woodhead, BAL v HOU – In his first game back, Woodhead led the Ravens in targets and receptions. With the reins off, Woodhead will get back to his old ways of providing RB2 value no matter the format. The Texans are strong against the run (warning for Alex Collins) but have been exposed by pass-catching running backs over the last four games. The Texans have allowed the second most receiving yards to running backs over that stretch, and Woodhead was already going to be a significant part of the offense in his second game back. Get back on board!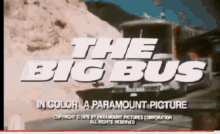 Devontae Booker, DEN @ OAK – Bonus since ALF plays on Thanksgiving, and he's not a super sleeper. If digging deep, Booker has finally taken the lead as the most valuable Broncos running back. It's dicey with three options back there, but the Raiders are terrible defensively, and even more so against pass-catching running backs.
Week 12 WR Sleepers
Kenny Stills, MIA @ NE – This one is pretty simple. Whether Stills is the godfather for Matt Moore's kid or they go on vacations together or are just best buds, Moore loves going Stills' way. When Moore replaced Jay Cutler in Week 7, he went Stills' way five times for four receptions, 42 yards and two touchdowns. Moore actually threw two more his way, but both were negated by penalties: one defensive holding and second was offensive pass interference by Leonte Carroo. Moore found Stills for a team high 65 yards in a shutout the next week (10 targets, five catches) and then 154 yards and a touchdown last week (seven targets, six catches) after entering for an injured Cutler.
Moore loves Stills.
Jeremy Maclin and Mike Wallace, BAL v HOU – Woodhead is a good play, the Ravens receivers are great ones. The Texans pass defense is nonexistent, and no team has allowed more receptions, yards, touchdowns or Fantasy points to receivers over the last four weeks. In fact, the Texans have given up four 100-plus yard games with two topping 170 in that span. Both Maclin and Wallace are startable this week, with Joe Flacco joining them as intriguing DFS tournament options.
Marquise Goodwin, SF v SEA – Goodwin has just three catches in the last two games, but those come with 151 yards and a touchdown. It's that big-play ability that makes Goodwin intriguing, as it the matchup with the Seahawks. What? Jake are you insane? No, good reader, I am not. The Seahawks defense has been decimated by injuries. I'm not expecting Goodwin to go out there and top 100 yards or score multiple touchdowns. But… he's the only wide receiver of note for the 49ers. The targets and opportunity will come; Goodwin just needs to make the most of one.
Week 12 TE Sleepers
Jared Cook, OAK v DEN – I wanted to go back to Tyler Kroft, but since I used him last week, I'm going elsewhere and hating myself for it. Seriously. I don't even want to write it… my fingers are fighting back.
Okay, I will finish this recommendation. Here… I… go… Cook is in the TE1 conversation this week. I don't even know what to believe anymore! The Broncos have topped the Giants over the last four weeks in being the most favorable tight end matchup, allowing 22/348/4 to them. In case you want the per game number, it's 14.7 FPPG while the Giants are at 11.9. Enjoy it Cook owners, as I will never utter Cook's name again.
Until next time… one more time…
Fantasy Football Week 12 Rankings | Week 12 Flex Rankings
Main Image Credit: AP Photo/Wilfredo Lee
Fantasy Football Week 12 Projections: QBs
Xclusive Edge members only
[table "2268" not found /]

Fantasy Football Week 12 Projections: RBs
[table "2269" not found /]
Fantasy Football Week 12 Projections: WRs
[table "2270" not found /]
Fantasy Football Week 12 Projections: TEs
[table "2271" not found /]