Fantasy Football 2016 NFL Draft Prospects – Top 35 NFL Rookies, Dynasty Rankings
With the 2016 NFL Draft nearly here, it's time for my yearly Fantasy Football rookie rankings. This year it's only the Top 35 pre-draft ranks, as opposed to 40 from last year. Unfortunately for everyone wanting a shiny new Fantasy Football toy, the 2016 NFL Draft is a tad thinner on skill position talent.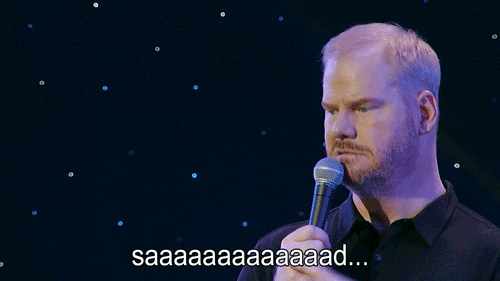 In 2015, the quarterback position definitely had more to offer and both the running backs and wide receivers had higher quality depth.
That's not to say we won't find value this year. In fact, we have a running back who will approach the impact of Todd Gurley and a few wide receivers that could top anything we saw from last year's rookies. The main issue is a steeper drop at both positions in addition to weaker quarterbacks and tight ends… not that you should ever expect much from rookie tight ends.
As a reminder, these are pre NFL Draft rankings and from a Fantasy perspective. Prior to the draft, I always rank the players based on pure potential. A perfect example is last year's piece when I had David Johnson tied for second at running back. Post-draft and after the Chris Johnson signing, he slipped a bit, but on pure talent, Johnson deserved a better rank (and more opportunities!). Man, that was a frustrating wait last year.
2016 NFL Draft Prospects QB

Rookie quarterbacks rarely, if ever, reach QB1 status. Since 2004, when we had the trio of Ben Roethlisberger, Philip Rivers, and Eli Manning, only five quarterbacks finished as a QB1 in their rookie year. Four of those were/are skilled rushers: Vince Young, Cam Newton, Russell Wilson and Robert Griffin. Heck, Andrew Luck is quite good himself, but he still would have finished as QB12 with only one rushing touchdown (he had five).
To go back to that impressive 2004 trio, Roethlisberger was the only true rookie starter, and he still finished as QB19 with 12.7 FPPG thanks to only having 144 yards and one rushing touchdown. For comparison's sake, Jameis Winston and Marcus Mariota averaged 18-plus FPPG last year thanks to their rushing numbers. In order to have a chance at QB1 value, quarterbacks need to run.
1. Carson Wentz – The first question you often see with Wentz is whether he has the ability to transition from FCS (Division 1-AA) to the NFL. Few quarterbacks are able to make that competition jump, but it can happen, with Joe Flacco as the most recent example. The second question you should ask is about his age. Wentz is already 23 years old, one month younger than Teddy Bridgewater, who has two years of NFL experience already. We're asking a quarterback to make a difficult transition while addressing his flaws at a later age than most.
Those flaws? His footwork is quite poor. In fact, as was my complaint with Jake Locker, he's better on the move. Wentz makes some pretty throws when rolling out or scrambling, but that should be a bonus, not a replacement for poor pocket movement. Wentz also locks onto his first read often and needs to work through other options and/or look off defenders.
So why is Wentz first? Again, Fantasy Football matters most. Wentz is a physical specimen, similar to Big Ben, standing at 6'5" and 237 pounds. He's a better runner than Roethlisberger but just as tough to bring down, which will help him add 300-400 rushing yards and a few scores. In addition, Wentz has a strong arm, does well with ball placement (63.8 career completion percentage) and tested very well at the combine.
There is plenty of upside with Wentz, mostly due to physical ability and potential to mimic Winston's rookie season with a bit more rushing and a touch less passing. Just know that Wentz carries a lot of risk and could bust in the NFL and for your Fantasy Football team.
2. Jared Goff – Goff is a safer bet, but he doesn't have the ceiling of Wentz. He's not quite the physical specimen that Wentz is, but Goff is decently built at 6'4" and 215 pounds. That's where it ends though, as Goff isn't going to put up rushing yards and didn't test well. However, Goff is significantly better in the pocket and can actually boast that as a strength. Whereas Wentz struggles with progressions, Goff does a great job working through them and has the arm strength and touch to make the needed throws.
An area of concern added to Goff is the style of play at California. Goff had a high percentage of throws less than 10 yards, which is good to show off his quick decision-making, but it also makes you question whether his high completion percentage will translate when asked to make deeper throws. While you should take pause over Goff's ceiling, especially being a pure pocket passer, for Fantasy, don't fret over the accuracy too much. Goff posted a 60.3 completion percentage on third downs and makes some impressive small-window throws.
As mentioned, Goff doesn't have Wentz's ceiling thanks to being your typical pocket quarterback. For Fantasy Football, that significantly hurts his value, as there is no chance Goff reaches QB1 numbers as a rookie on passing alone.
3. Paxton Lynch – As with Wentz, it's all about upside with Lynch. The kid is 6'7", 244 pounds and is surprisingly effective running the ball. Lynch can scramble when forced or even take off for a nice gain when the opportunity presents itself. Lynch had 321 and 239 yards the last two seasons, with 13 touchdowns in 2014 and two last year. Thirteen! No, I wouldn't put money down on Lynch even nearing 10 as a rookie, but Winston finished as QB13 last year thanks to six rushing TDs.
Lynch also throws an excellent deep ball, although his overall accuracy is good, not great. He's smart when it comes to his throws, decreasing his interceptions each season – had a 28:4 TD:INT last year. Unfortunately for Lynch, a team may ask him to start from day one, and he needs to develop first. Lynch will let his athletic ability supplant his mechanics during plays. That leads to throwing off balance or forcing a throw with his arm strength versus being properly set. Basically, Lynch is a bit raw. Hopefully, a team drafts him to sit and learn for a year, but if a highly-talented team is going to start him from day one, he could end up with a higher ceiling than Goff as a rookie… just a much bigger bust potential too.
Keep an eye on: Jeff Driskel - Jayson Braddock likens him to Jay Cutler, and I can see it. Some long-term potential.
2016 NFL Draft Prospects RB
When it comes to rookie running backs, opportunity is often as important as talent. Go back to the David Johnson point at the top. Johnson was second only to Gurley in talent, but he didn't have the opportunity to provide Fantasy value until late in the season. Similarly, Jay Ajayi is a great talent, but due to injury concerns and the Miami Dolphins seemingly being the biggest knuckleheads when it comes to running back management (see: Miller, Lamar), he may never get the chance to be a lead option or have Fantasy worth. That's why you can expect a shakeup in the running back ranks after the 2016 NFL Draft… although No. 1 is going nowhere.
1. Ezekiel Elliott – When I said a running back would approach Gurley's 2015 impact, it was hopefully clear that I meant Elliott. The kid is special. He has a great burst, adds in terrific balance and caps it off with the power to run through defenders. On top of that, Elliott won't come off the field much because he's a good pass catcher and one of the best pass blockers in years. Elliott is also a reliable ball carrier with a mere four fumbles through his college career (nearly 600 rushing attempts). It's hard to find a flaw in Elliott's game. A running back with quickness, power, great decision-making, quality pass catching and high-end blocking ability doesn't show up every year. Elliott has true RB1 potential, especially since he's a near-lock for 20 touches a game.
2. Kenneth Dixon – Unlike last year, when I had no doubts about the duo I ranked tied for second, we have less clarity immediately after Zeke. Pre draft, I'm taking Dixon as my second best running back. Dixon is a case in which you need to study a player more than looking at numbers or casually observing tape. Poor offensive line production hurt Dixon in college, and you can see his potential in his 3.6 yards after contact mark. And to be fair, we are talking about a kid that ran for 4,483 yards despite questionable blocking. Dixon's cutting ability and stop-and-go moves are some of the best for all rookie running backs. Don't assume he's a scat back, though, as Dixon can break his share of tackles. He's also a good pass catcher and can remind you of Jamaal Charles and/or Gio Bernard at times. Dixon needs to work on his ball control, but at worst, a team will use Dixon in a Gio-like role with the potential for more.
3. Devontae Booker – As with Ajayi, Booker may not receive the opportunity his talent warrants. Booker has all of the tools NFL teams want in running backs, but he has injury concerns and is older than most (will be 24 this year). Dynasty wise, that age hurts, but in yearly and the short term, it's better to focus on what Booker can bring. Booker's vision is among the best, and he is explosive with the ball. He's built well and has the strength to be effective up the middle while also being able to help in the passing game thanks to good receiving skills. Booker isn't quite as good as Elliott in blocking, but he's good enough to warrant being on the field for all three downs. Booker's instinct, ability to cut through holes and receiving ability make him one of the better all-around options, but the question is whether or not a team will use him as such.
4. Jordan Howard – Unlike Tevin Coleman, whom he replaced, Howard is more powerful and a between-the-tackles type. Howard stands at 6'0", 230 pounds and uses every bit of it to his benefit. He remains effective throughout games and runs through tacklers well. Howard is adept at utilizing his blocking and can fit any scheme. The main area where Howard falls short is in the passing game, and his NFL team likely won't use him much as a receiver given the state of today's NFL with shared backfields. Nevertheless, Howard can still be a powerful and effective early-down option with the potential to be a better Alfred Morris .
5. Derrick Henry – Andre Williams. Okay, no, I'm not going to put that evil on Henry, but I wanted you to realize the bust potential here.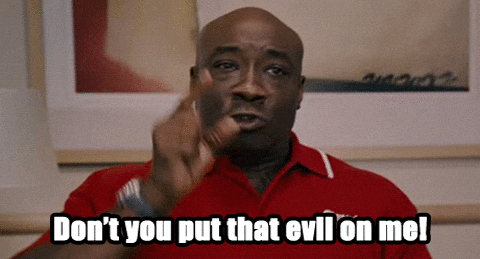 Henry is powerful, and frankly, a bit scary given how athletic he is at his size. Henry is 6'3", 247 pounds and tested quite well with a 37-inch vertical, broad jump of 10'10" and 7.2-second 3-cone drill. The more impressive numbers are his 4.54 40-yard dash and 4.38 20-yard shuttle, as most men his size don't have a prayer of moving that quick. Despite his herculean body, Henry will not be a receiving threat and isn't a good pass blocker. In addition, Henry doesn't always attack a hole (not very instinctive) and doesn't have great cut ability. There are legitimate concerns about Henry keeping his weight in check, whether his body can take the pounding of the NFL (he's a big target) and that he'll be stopped in the backfield or easily at times due to his upright style and needing a head of steam. There is great touchdown potential here if Henry finds a team with quality blocking that gets him rolling each down, but there is also quite a bit of bust potential along the lines of Brandon Jacobs' disappointing seasons given similar style concerns.
6. Paul Perkins – People see Perkins' size and assume he's merely a change-of-pace/scat back option. Don't make that mistake. While Perkins will likely share work wherever he lands, that doesn't mean Perkins doesn't offer more than being a great pass-catching option. Perkins is one of the most elusive rookies in the draft with terrific jukes and jab steps. It's more than his moves though, as Perkins always keeps his legs moving, refusing to go down easy. What makes that more impressive is that Perkins only has five fumbles to his name. Many young running backs will fight for yards but lose focus and potentially, the ball. Even with the likelihood that a team uses Perkins in a timeshare, he has enough ability and drive to make an impact immediately.
7. Daniel Lasco – Lasco faces the same issue as Ajayi last year – injury concern. After putting up 1,471 yards and 14 touchdowns in 2014, Lasco only touched the ball 69 times last year with five missed games. The good news is that Lasco is extremely athletic (42-inch vertical, 11'3" broad jump), shows good strength and the ability to get to the edge. He's a shifty runner and does what it takes to get the extra yard, but that can sometimes be to his detriment as it can put Lasco off balance. Lasco can contribute in the passing game and has enough burst to find holes quickly. There is plenty of promise here but enough risk that Lasco won't see lead work out of the gate.
8. C.J. Prosise – It's easy to make the David Johnson connection with Prosise. Both are quality pass catchers (Prosise is a converted receiver) and similarly sized. While he's not quite the level of player Johnson is (especially just how good Johnson is as a receiver), Prosise has the potential to come close, even with a few more flaws. Prosise's 6.6 yards per carry looks better on paper, as Notre Dame's offensive line helped him quite a bit. Often, Prosise wouldn't see or feel a defender until he already passed the line of scrimmage. You can't completely dismiss that stat though, as Prosise does have the speed and power to make big gains on his own, and his great balance and lateral ability make him tough to handle. Speaking of handling, that's a concern for Prosise, as he both fumbles and drops should-be receptions at times. For being a converted receiver, it's a bit surprising that he still needs work in that area, as he doesn't always catch with his hands. Expect a similar Johnson-like career path for Prosise, as teams will look for him to develop and share time as a rookie.
9. Alex Collins – It seems I tab at least one player with this description every year, and for the 2016 NFL Draft, it's Collins. "He's the James Jones of rookie running backs." What does that mean? Well, he does many things well, but nothing elite. So why even rank him?
Collins has solid speed, decent vision, good cuts and quality patience. The patience can be a negative at times, as Collins lets plays develop rather than creating them. If the lanes/holes aren't there, he can struggle to find space and gain yards. Collins needs more development in the passing game both as a receiver and blocker and would do better in an early-down role. Collins will likely be a complimentary piece for a team initially… and possibly never more than that.
10. Tyler Ervin – If a team uses him similar to the way the Patriots use Dion Lewis, we could have a real PPR value on our hands. That's a necessity for Ervin's Fantasy value, though, as he doesn't offer much more. The kid has a great burst, shown in his 4.36 40 at his pro day and is a big-play threat waiting to happen thanks to his cuts and balance. Ervin can and will exploit defenses on wheel routes, screens and sweeps, but he's too small and doesn't have the best vision to run between the tackles. NFL teams are smart, and one will draft Ervin with the plan of using him similar to Lewis, but we need to hope that he sees double-digit touches per game too for consistent value.
Keep an eye on: Jonathan Williams – Coming off foot surgery but has innate talent to succeed at the NFL level. Kenyan Drake – Another running back with injury concerns, but he has a great size/speed combination and could have a similar impact as Ervin on the right team.
2016 NFL Draft Prospects WR
As with the running backs, I've been torn over many of the receiver rankings. Landing spots will significantly factor into potential Fantasy value. Again like the running backs, though, my top ranked player hasn't change and won't. Since the college football season ended, I ranked Josh Doctson No. 1, and even if he ends up on the Rams, that won't change. After him, things get a bit tricky.
The good news is that we could see more rookie receivers make Fantasy Football noise in 2016 than 2015. Thanks to injuries (Kevin White, DeVante Parker, Devin Smith, Breshad Perriman, Phillip Dorsett, Rashad Greene, Kenny Bell, Ty Montgomery… yea, exactly) we missed the chance to see several players make an impact, or even play at all. Amari Cooper was the only rookie to crack the Top 25 for receivers (WR23) and Tyler Lockett was second at WR42, which means we had just two receivers with or close to "starter" numbers. Looking at this class, I'd put the over/under on Top 36 receivers at four. A change in injury luck will make that a near lock on its own.
1. Josh Doctson – Doctson is athletically gifted and will immediately make his quarterback better. He makes up for inaccurate throws by coming down with nearly everything thanks to his leaping ability, body control, ball-tracking skills and hands. Doctson has the speed to pull in the deep ball and the catching ability to snatch everything out of the air. Watch him play, and you'll rarely see Doctson covered. You'll also likely come away saying, "Man, this kid makes some Odell Beckham- like catches." Yes, he's that good. Although, Doctson draws more comparisons to DeAndre Hopkins and Jordan Matthews. Oh, darn, right? Don't get hung up on Doctson being 23 years old. He's a beast of a receiver, and I'd put my money on him to lead all rookie receivers in touchdowns. In fact, Doctson will contend for the league lead sooner than later. As with Elliott at running back, finding flaws with Doctson is nitpicking, and I'd still take him first in dynasty despite his age. He is that darn good.
2. Leonte Carroo – While Doctson uses his athleticism to get open, Carroo does it with pristine route running. On top of that, Carroo shook defenders and put up his numbers while not being 100 percent for much of his college career. Like Doctson, he also has terrific ball skills and adjusts well to throws. Carroo can line up anywhere on the field, which will get him plenty of early playing time. With 39 catches, 809 yards and 10 touchdowns… at Rutgers… you can easily see the potential he brings. Health is a concern, but at 100 percent, Carroo has a leg up on the draft class in being one of the most NFL ready route runners.
3. Laquon Treadwell – Don't get me wrong, I like Treadwell, I just don't love him. When you're supposed to be an elite talent, you had better test at the top of the charts. As expected, though, Treadwell couldn't crack the 4.6 mark during his pro day 40-yard dash. He also had just 12 bench reps, a 33-inch vertical and a 9'9" broad jump. Again, far from elite results. Treadwell does use his strength and body extremely well (6'2" 221 pounds), and he's still young enough to improve (21 in June). He's strong both in making the reception and after the catch, making defenders work to bring him down. His lack of overall speed and burst after the catch is the main drawback, but I won't call anyone ape nuts crazy for having him second overall (first, yea). Touchdowns are a big factor in Fantasy production, and big-bodied receivers can rack up a nice total, even if they aren't the fastest of the bunch.
4. Corey Coleman – Speaking of speed, well, Coleman is the complete opposite of Treadwell. He's also much smaller at 5'11" and 194 pounds. I struggled ranking Coleman this high, and I can easily see dropping him a few spots after the draft. Coleman's size will keep him from being a high touchdown threat despite his catching 20 last year. Coleman drops too many passes and is not a great route runner. Coleman didn't run much of the route tree at Baylor, seeing mostly stop-and-go, screens, in routes, etc. Baylor receivers historically have tough transitions to the NFL, as their offense doesn't ask too much of receivers with lots of spread formation work. Nevertheless, the right team can maximize Coleman's ability and speed similar to what we saw in college.
5. Michael Thomas – This is the Ohio State Michael Thomas, not to be confused with the one from Southern Miss. On the right team, Thomas could be a NFL No. 2 receiver, but it's also going to take the right team to maximize his Fantasy value. Unlike many rookie receivers, Thomas relies more on his precision than ability. Thomas has NFL level route running ability, but while he has good size (6'3" and 212 pounds), he's not very quick and gained separation from precise routes. He will use his size and strength to win balls, but is a bit stiff in his movements and is more of a red zone option than deep weapon. The red zone may be his saving grace, but a low-scoring and/or run-first team will dampen his outlook.
6. Sterling Shepard – There is plenty to like with Shepard, but my biggest concern is being out-matched in the NFL due to the strength differences from college. I can see Shepard struggling to separate with tough, physical defensive backs giving him trouble, jamming him up or throwing him off his route.
Shepard can excel over the middle and out of the slot, he has the potential to do some damage in that area. Shepard is great off the line with quick cuts. In addition, he has the speed to beat defenders deep, which helps offset those looking to jam him; but again, his size will limit his ability to overcome those jams. If a team uses Shepard similar to Julian Edelman in New England, he can have a promising career.
7. Roger Lewis – As with Coleman and the scheme inflating his numbers, Lewis' opponent strength (or lack thereof) boosted his stats. On paper, you marvel at his 1,544 receiving yards and 16 touchdowns. He didn't test too well and needs route work, but Lewis has great acceleration and is exceptionally quick in his routes. Lewis throws off defenders thanks to amazing foot control (can stop on a pin), is great after the catch and at tracking the ball. Lewis has some off-field concerns from high school, which coupled with his poor testing will cause him to slide. If given the opportunity, Lewis can be an immediate downfield option and has the NFL skills to grow into a No. 2 option.
8. Demarcus Robinson – As with Lewis, Robinson has significant off-field concerns and didn't test as well as he plays. As you can see with the ranking, though, I still believe strongly in both. A draft day slide will hurt his opportunity, but his great blocking will counteract that some and help him get on the field. Robinson is quick in and out of his routes, has great acceleration and huge arms. Robinson struggles catching the ball consistently, but once it's in his hands, he's tough to bring down and has the moves to avoid would-be tacklers, plus he has great hand-eye coordination. If Robinson can find his share of playing time, he'll make noise as a rookie.
9. Malcolm Mitchell – Mitchell's stop-and-go ability is on par with some running backs. It's that skill added to his quick step and overall speed that helps him shake defenders. He often makes catches look easy thanks to his physicality and ball-tracking skills. His long arms and big hands will help him succeed in the NFL, as will coming from a pro-style offense. The biggest concern with Mitchell is health, as he's had right knee surgery twice, including a torn ACL.
10. Rashard Higgins – Higgins is another receiver that dominated lesser competition, but fell off a bit last season. Coming off 96 receptions, 1,750 yards and 17 TDs in 2014, Higgins had a 75/1,062/8 line last year. To be fair, his team lost Garrett Grayson, who threw for 4,006 yards and 32 TDs in 2014 and had sophomore Nick Stevens total just 2,679/21. Higgins still did his job. He's a great route runner, smooth, knows how to set up defenders and smart in his ability to separate. People have doubts with Higgins after only running a 4.64 40-yard dash since he's just 6'1", 196 pounds. Higgins actually didn't test very well at all, but this is where you believe the production and film a bit more than the testing. I use testing to confirm what I see, and while the testing actually yells in the face of the tape in Higgins' case, it's not enough for me to ignore the skills shown. Being able to line up just about anywhere will also help Higgins get on the field earlier than most.
11. Kenny Lawler – Lawler gets up to speed very quickly and flashed downfield speed to beat defenders deep despite his combine 4.64 40. Lawler stands at 6'2" and 203 pounds, and while that's a bit on the thin side, he uses his body well with great control and routinely makes jaw-dropping catches. He's a Top 10 play waiting to happen. Lawler has the skills to make defenders miss, but he'll need to do plenty of that in the NFL, as he'll often go down on first contact. Watching Lawler play alleviates those 40-yard dash concerns, but it would help Lawler quite a bit if a team helps him add bulk.
12. Tyler Boyd – I'm letting you know ahead of time that Boyd could be one of the biggest risers post draft. It all depends on how teams view his behavior, and in today's NFL, I'm not sold that a team drafts him to start immediately. Boyd is dangerous after the catch, is a good route runner, can line up everywhere and has great hands. Boyd even lined up in the backfield and did some damage as a pure runner. Boyd has the speed to beat defenders and doesn't struggle with stronger corners, as Shepard and Fuller can. He also attacks the ball, brings down contested passes and shows good body control, which is an added plus at 6'1", 197 pounds. Again, it all comes down to Boyd himself though. He doesn't give 100 percent all of the time, will shy from contact and tested poorly – possibly a sign of his not giving his max. Boyd has Top 5 rookie receiver upside, but potential and maximizing on said potential are two wildly different things.
13. Rashawn Scott – Might as well round out a trio of receiver concerns with Scott. If we were talking pure talent, many more analysts would be on board with Scott as a Top 10 rookie receiver. About those concerns, Scott has struggled to stay healthy and has maturity issues. Scott has great speed to go with his 6'1", 200-pound frame. I'm a big fan of how well Scott adjusts to the ball. He also has excellent body control, breaks off routes well and shows the ability to "win" catches/high points the ball. Scott is also quite good after the catch and has the athleticism to keep defenders off balance. Given his production in college and concerns, I expect Scott to unfortunately fall quite far, but a team can find an early Christmas present with Scott.
14. Will Fuller – The kid can fly and has speed for days (4.32 40)… but oh, those hands! Fuller dropped way too many catchable passes and often body-caught the ball (or tried to) when his hands should have done the job. As with Shepard, his size (6'0", 186 pounds) is a concern for being able to overcome physical defenders. On the other hand, Fuller has the speed and ball tracking skills to help offset that concern somewhat and be a big-play threat from day one. I've seen comparisons to Mike Wallace, DeSean Jackson, Kenny Stills, Nate Washington and John Brown. That should give you a good idea of what we're working with here, along with the potential downside.
15. Braxton Miller – Don't be fooled, Miller is going to take some work, and there is legitimate concern about being a project given his age (23 years old and still working on his conversion to receiver).
There is a reason a team will take the gamble though, and it's because of Miller's athleticism. He's 6'1", 201 pounds, ran a 4.5 40 and 4.46 at his pro day, benched 225 pounds 17 times, had a 35-inch vertical and 4.07 shuttle. His potential is huge, as Miller is a big-play threat any time he touches the ball and already showed great ability in tracking passes and making some tough catches. Miller does struggle with drops though and understandably needs work as a receiver, especially in route running. Miller is more valuable as a dynasty pick given his ceiling, but his late-age switch to receiver offsets that some.
16. Tajae Sharpe – Proving that hand size isn't everything (8.4") Sharpe rarely drops a pass thanks in part to elite concentration. Sharpe has a keen sense to know where the defenders and holes in coverage are. This helps offset his mediocre separation speed, as does his ability to beat defenders to the "spot" whether that's where the ball is going or outplaying the defender to the ball.
17. Geronimo Allison – Allison has the height at 6'3" but is rather lean at 196 pounds. He managed just a 4.67 40-yard dash at the combine and only improved that mark to 4.62 at his pro day. Allison looks quicker on the field than he tested and shows good concentration. Allison needs route work and sometimes lets defenders beat him to the ball. He's a Justin Hunter type – intriguing ability in some areas with plenty of concerns and room for improvement.
18. Pharoh Cooper – Since the college season, and especially during the offseason, I've continually asked myself, "What am I missing?" I just don't get the appeal with Cooper, and I don't see any evidence for his being more than a day three/long term project. Cooper needs significant work with his route running, has ball control concerns and doesn't have a single elite measurable. Some team may try to draft him and use him as a gimmick play guy, and maybe he eventually turns into Tavon Austin, but how good is that truly? Austin isn't even the perfect comparison, as I see Cooper as a lesser version of Jamison Crowder.
19. Charone Peake – Peake is raw, and a team will hope to develop him thanks to his speed and size. Peake is 6'2", 209 pounds and ran a 4.45 40, which means he'll be drafted higher than this. He does run quality routes, makes tough catches and can work different levels of the defense. However, he's also inconsistent and struggled with his production at the college level. I've seen several Jaron Brown comparisons, and that's hard to argue.
20. Jaydon Mickens – This draft feels heavy with quick, slashing receivers, and Mickens is yet another one. He's lightening quick with his cuts, which is a double-edged sword given his quality route running. Given his size – 5'10", 174 pounds – it obvious that Mickens' value is in the slot, which is a positive and negative for him. The good news is that a team could need a quick-play, dynamic weapon the passing game, and the bad news is that it limits his potential given his usage.
Keep an eye on: Keyarris Garrett – Great size/body, mismatch for most corners, attacks the ball and due to size wins most contests.
2016 NFL Draft Prospects TE
Nothing to see here.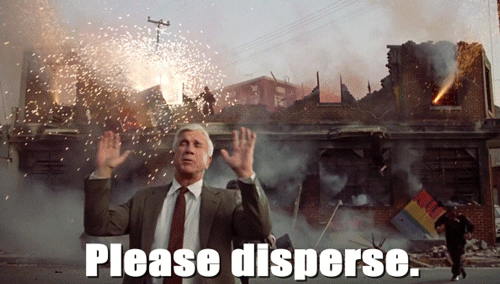 As I remind Fantasy Football owners every year, rookie tight ends simply don't have Fantasy value. Maybe you'll get a week or two of worth out of someone, maybe one will make for a sneaky DFS play, but tight ends just don't have true Fantasy value until their sophomore season. Don't forget these names for 2017, but for the 2016 Fantasy Football season, they're just informative than valuable.
1. Stephen Anderson – I'm going to tell you upfront, every year it seems Jayson Braddock puts me on to one guy. Let's face it, I'm not Todd McShay or Matt Miller, and I cover Fantasy Baseball as well. I have no chance at seeing everyone of worth. Thankfully, Braddock has more time than I do, and this year's guy is Anderson. Look around, you won't find Anderson on many draft lists or in mock drafts at all. There is some real potential here, though. Anderson is 6'2", 230 pounds, ran a 4.63 40, 4.13 shuttle, 6.95 3-cone and led all tight ends in broad jump (9'11") and vertical (38"). As Jayson mentioned, Jordan Reed was considered a "tweener" when coming into the NFL, and that's the biggest knock on Anderson... oh, boo hoo. Just watch how well he gets free from defenders, the quickness in his routes and his terrific focus (keeps eyes on the ball all the way through the catch).
Anderson is also great at giving the quarterback a big target to hit. While he'll never be a great blocker, that's not a concern for Fantasy. Again, I wouldn't expect much as a rookie, especially since he'll go late in the draft, but you'll be disappointed if you dismiss him completely or don't know his name.
2. Hunter Henry – Henry is the name you hear everywhere for tight ends this year, and he's a high-quality prospect. Henry is 6'5", 250 pounds and very quick for that size. Henry didn't test in anything at the combine except the bench and only had 13 reps, so there is some concern there. Even so, Henry put up top-end numbers in a run-first offense. Henry is often a mismatch for defenders, allowing him to get open and also tack on yards with his after-the-catch ability. He's also a decent blocker, which will help him get and stay on the field if he bulks up and becomes more reliable. Again, we're not overly concerned with the blocking in that it only helps with playing time, as Henry's true upside is as a team's third or fourth option in the passing game… likely in his second season.
Keep an eye on: Tyler Higbee – Terrific size, dangerous in seam routes, good hands.
Pre-Draft 2016 Fantasy Football Dynasty Rankings
1. Josh Doctson
2. Ezekiel Elliott
3. Leonte Carroo
4. Laquon Treadwell
5. Kenneth Dixon
6. Corey Coleman
7. Devontae Booker
8. Jordan Howard
9. Derrick Henry
10. Roger Lewis
11. Demarcus Robinson
12. Carson Wentz
13. Rashawn Scott
14. Malcolm Mitchell
15. Sterling Shepard
16. Jared Goff
17. Rashard Higgins
18. Kenny Lawler
19. Tyler Boyd
20. Michael Thomas
21. Paul Perkins
22. Will Fuller
23. Daniel Lasco
24. CJ Prosise
25. Braxton Miller
26. Tajae Sharpe
27. Paxton Lynch
28. Alex Collins
29. Geronimo Allison
30. Pharoh Cooper
31. Cherokee Peake
32. Tyler Ervin
33. Jaydon Mickens
34. Stephen Anderson
35. Hunter Henry
Main image photo credit: Bob Klayman
Be the first to know
Want FREE Fantasy and Betting Advice and Savings Delivered to your Inbox? Sign up for our Newsletter.