Fantasy Football Sleepers And Busts: Draft Cameron-Artis Payne, Pass On Martavis Bryant
I remember when someone jumped down my throat two weeks after I posted Ameer Abdullah as a sleeper.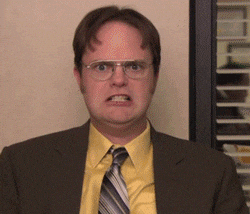 I found it funny because I posted the article on July 7, when Abdullah had a ninth-round ADP. Darren McFadden was still going two rounds ahead of him, and yet, after the excitement started to build two weeks later, some guy wants to get on my case because "he's not a sleeper."
There is a problem with that though. First, Abdullah still was a sleeper/undervalued even two weeks later, and truthfully, he still is somewhat. Even on July 21, we hadn't seen Abdullah in a game and his ADP was still in the Round 7-8 range. That's value. His current ADP is just on the cusp of Round 6 (72nd overall) and that's still too low. For reference, Abdullah cracks my Top 20 running backs. The second problem is seen in his most recent ADP. Not everyone reading this or playing Fantasy Football feasts on football advice all year long. Until the Lions played a preseason game, I still had people asking me, "Who is Ameer Abdullah?" Just because you play in 73 leagues and start drafting for MFL10s in May doesn't mean the other 98 percent of the Fantasy population does too.
That brings us to this week's sleeper…
---
Previous Sleepers And Busts of the Week
Allen Robinson and Kevin White | Ameer Abdullah and Melvin Gordon | Teddy Bridgewater and Ben Roethlisberger | Tyler Eifert and Julius Thomas | Matt Forte and Travaris Cadet | Pierre Garcon and DeSean Jackson | David Johnson and Todd Gurley
Updated 2015 Fantasy Football Rankings post Jordy Nelson tears ACL news
Fantasy Impact of Jordy Nelson torn ACL
---
Sleeper: Cameron Artis-Payne, CAR
When your friends have their own home drafts and ask you, "Should I know who this Cameron Artis-Payne guy is?" it's apparent that your average owner needs some insight, just as they did with Abdullah two months ago. I fully expect some people to rage at me because they've "known about CAP for months," but again, your average player needs this information.
Truthfully, I don't need to go into much detail with Artis-Payne, as his upside is pretty clear-cut. In my pre-draft rookie breakdown, this is what I said about CAP:
"CAP is terrific at attacking holes and evading defenders thanks to superb vision and cutback ability. He can lower his pads to break a tackle, but he'll never plow through tacklers. Artis-Payne lacks top end speed and has ball security issues, but he can break off a big gain now and then, which helps his NFL outlook."
Basically, Artis-Payne isn't the most talented rookie running back, but he does have enough skill to be a lead back in an offense. If Jonathan Stewart were to miss time, CAP would immediately be a RB2, especially since he's showing some improvements this offseason. With Stewart, that's the real reason you need to know about Artis-Payne. Stewart has missed games in each of the last three seasons and four of the last five. In fact, his 13 games last year nearly totals his previous two years combined (15). It's extremely hard to trust Stewart to play 16 games, which is why Artis-Payne shouldn't be on any league's waiver wire. I've explained how handcuffs are overrated in Fantasy Football prior to the trade deadline and last bye week, but there are a few options out there that must be owned and/or drafted overall. Knile Davis, Ryan Mathews and Artis-Payne are three of the most important late-round stashes for 2015… whether or not you own Jamaal Charles, DeMarco Murray or J-Stew.
Bust: Martavis Bryant, PIT
Normally, I stick to the same position, but we're running out of weeks before the regular season is here, so we need to talk about Bryant… now. Quick side note. How exciting is it that the NFL season is almost here?! I'm giddy. It can't get here soon enough!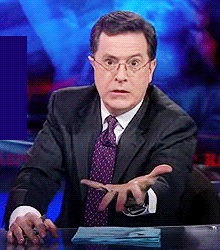 Let me preface this by saying I'm a fan of Bryant. I actually wrote about how he was overlooked coming out of Clemson thanks to some guy named Sammy Watkins. I also yelled at everyone who constantly called him "Mar-ta-vi-us" and to stop adding in the "u"! Another quote from a pre-draft piece I wrote:
"The Markus Wheaton breakout of 2013 didn't happen, and the Steelers are still looking for someone to step up alongside Antonio Brown. Bryant can get downfield quick and take the top off a defense. He also does a good job of attacking the ball with his hands. Bryant needs some meat on those bones and work in learning the full route tree, but if Wheaton falters again, Bryant has a chance to move up the depth chart quickly."
Well, we saw the potential Bryant has with just 26 catches, as he totaled 549 yards and eight touchdowns. In case you need to be told, those are absurd per-catch numbers and Bryant is exceptionally unlikely to reproduce them. To give you an idea, if Bryant caught 67 passes (what Emmanuel Sanders had in 2013 on 112 targets), he would have finished with 1,415 yards and 21 touchdowns with that pace. Uh, yea, not happening folks.
On top of that, when is everyone going to start listening to the Steelers? They keep saying Wheaton is the No. 2 receiver, they keep playing him as such and Bryant continues to get No. 3 work and targets. Ben Roethlisberger is not going to go 2013 Peyton Manning on us with his receivers, especially with that Le'Veon Bell fella in the backfield. Bryant simply won't see enough targets to warrant his current ADP, which is just absurd. He's the 25th receiver off the board before the likes of Jeremy Maclin, Jarvis Landry, Vincent Jackson, Mike Wallace, Roddy White, Nelson Agholor, Allen Robinson, Steve Smith and I could keep going.
I fully believe Bryant is more talented than Wheaton and will surpass him at some point, but are you really willing to spend near WR2 cost on a receiver currently seeing No. 3 work and who won't replicate his per catch numbers from last season? Let someone else pay the price and then offer up a trade for Bryant after the first 2-3 weeks.
Photo Credit: Gordon Dedman
Be the first to know
Want FREE Fantasy and Betting Advice and Savings Delivered to your Inbox? Sign up for our Newsletter.