Fantasy Football Waiver Wire Week 1: Robert Griffin Overlooked
Ermahgerd we're back!
Wait, that meme'd word is still relevant, right? Now I don't know. That might have been like saying "bad" and meaning "good" these days.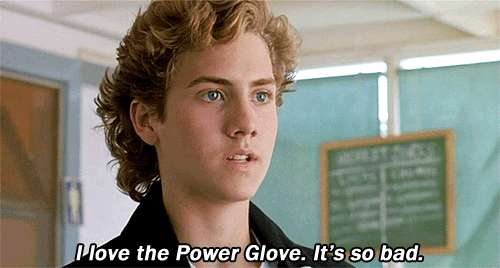 In any case, the NFL season is here, Fantasy Football begins anew and your team has yet to fall into utter shambles. Well… maybe. If you drafted at the beginning of August, Tony Romo, Jamaal Charles, the Ravens backfield and few others might have you scrambling already. That's why we're going to talk Week 1 waivers. After all, even yours truly has an early-August team with Romo (Tom Brady replacement), Ladarius Green and Jaelen Strong on it… all the sad feels.
If you're new to this column/my writing, well… 1) buckle in for plenty of GIFs and 2) make sure you check out all of my weekly pieces, as the waivers are separate from rankings and sleepers this year. That's right, I cover everything you need for Fantasy Football: waiver wire, sleepers, rankings and DFS picks. The DraftKings and FanDuel picks are "blind spot" players, or as you know them, contrarian picks.
So, welcome back, I've missed you. Sorry, I meant Fantasy Football… you guys asking me about Week 1 lineups in the second week of the preseason and trades you already made… notsomuch.
As a reminder, these waiver wire players and sleepers are good for DFS too. If you want a free ticket into the Millionaire Maker and haven't signed up yet, just use these links for DraftKings or FanDuel and enjoy!
Week 1 Waiver Wire Pickups: QBs
Robert Griffin, CLE – So you own Romo and missed on Dak Prescott. First off, it's not the end of the world. Remember, defenses have simpler schemes in the preseason. I did admire Prescott's poise in the pocket, but let's see how he looks against the Giants front four before anointing him the next Cam Newton. Second, there are still plenty of options in most leagues, including Jameis Winston, Marcus Mariota and Kirk Cousins. I'd take all of them over RG3, but you can argue Griffin has the most upside in Week 1. He looked rejuvenated, smarter (avoiding big hits when running) and reminded us how good his deep ball is. Yes, Josh Gordon won't be on the field until Week 5, but if Griffin is even 90 percent of what he was as a rookie, we're looking at QB1 potential. The best part is that the Browns face the Eagles defense in Week 1. While their secondary is underrated, the team has holes, which RG3 can exploit. If nothing else, don't you want to own RG3 just for the fun of it?!
Week 1 Waiver Wire Pickups: RBs
Spencer Ware, KC – We'll start out with the obvious, but even non Jamaal Charles owners need to add Ware if running back needy or have a free spot. The Charles news is a bit surprising, as it appeared he'd be ready to start the season, but now we know Ware will handle the lead role, and Charles will see a handful of touches… or… it's all coach speak.
This doesn't appear to be a ploy, and that makes Ware worthy of Flex/RB3 value in most leagues. He could even carry value through Week 2 if Charles comes along slowly or ever reinjures that knee.
Terrance West, BAL – I don't want to start him, and the team just re-signed Justin Forsett according to reports. Ugh. Pass! As I've said since the NFL Draft, Kenneth Dixon is the best talent here and the one you want to own. It may not be until the end of the month, but Dixon will be leading this backfield eventually. As for West, there is a chance, slim as it may be, that he breaks out and leads this team all year. On that chance alone, you can take the flier.
Robert Kelley, WSH – Matt Jones just doesn't impress. His yards per carry were low (3.0 from Weeks 13-15 as the lead last year) and he fumbles too often. Kelley flashed some upside as a powerful runner in the preseason, and he's at least carved out a role and possible timeshare split with Jones. As with West, I wouldn't want to start Kelley, but if given the choice between the two, I'd have more confidence in Kelley.
Shaun Draughn, SF – Carlos Hyde is already banged up.
Too many Fantasy Football owners overlooked Draughn already with an ownership percentage under 10. He's a good pass-catching back, and the 49ers need options with Quinton Patton as the No. 2 receiver. Even if Hyde is healthy, Draughn has deeper PPR value and would be in the RB2 discussion if Hyde were to miss time.
Week 1 Waiver Wire Pickups: WRs
Tajae Sharpe, TEN – Similar to Ware, this one should be a bit obvious. With an ownership under 40 percent though, too many owners apparently aren't aware. Sharpe is a starting receiver for the Titans, and he's putting pressure on Rishard Matthews to be the team's top option. Even if he's merely second on this team, Sharpe has good hands, separates from defenders easily and is dangerous after the catch. He's worth a spot on all Fantasy Football teams and could find his way into many lineups, especially in PPR.
Mike Wallace, BAL – Breshad Perriman is finally on the field, but Steve Smith is still a question mark and Wallace is the team's big-play threat as of today. The Vikings offense helped destroy Wallace's value, but it's not long ago that Wallace was putting up big numbers in Miami. Well, it was actually just two years ago when he had 862 yards and 10 touchdowns. Joe Flacco is a gunslinger, and Wallace could have sneaky value as a WR4.
Kenny Stills, MIA – As much as we long for DeVante Parker and his upside, this is all too similar to Christine Michael's career. Parker has tons of upside but plenty of flaws… and injuries… so much so that Stills passed him over to be the Dolphins' No. 2 receiver. We can't ignore that receiver getting all of the snaps in Miami alongside Jarvis Landry. Stop overlooking Stills, as the potential is real, and he's worth starting in many leagues Week 1.
Tyler Boyd, CIN – As with Sharpe, Boyd is shaping up to be a great middle of the field and after the catch receiver for his team. Boyd has plenty of potential with the Bengals, especially since Brandon LaFell has never been anything more than a Patriots one-year wonder… so far. With no Tyler Eifert for an indeterminate time, Boyd is a great depth option for Fantasy and could find his way into your PPR lineups.
Sammie Coates and Eli Rogers, PIT – The Steelers third receiver normally finds value and often even breaks out in Fantasy. This year, that role goes to Rogers, who is shaping up to be a nice PPR sleeper. Well, hold that thought. One of my bold predictions (Coates would be the second best receiver for the Steelers) is listed ahead of Rogers on the depth chart. That leaves us in a bind – I prefer Coates, but Rogers needs to be owned in case preseason use carries over. The reason either has value is because Markus Wheaton struggled as the team's No. 2 option last year, and he hasn't looked great so far. The good news is that if Coates plays well enough, he should push Wheaton out of the lineup and not Rogers, as Rogers can be a great slot option. Both need to be owned in all 12-team or larger leagues.
Week 1 Waiver Wire Pickups: TEs
Jared Cook, GB – Ugh. I'm going to go out back and shoot myself now.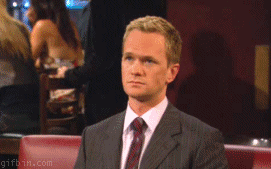 I have done nothing but hate on Cook for his entire career, pleading with Fantasy Football owners not to waste their time. Cook shows up 3-4 times per year, often early in the season, gets people excited and disappears for the rest of the season. It's infuriating and why I never owned him. With Green injured, Jason Witten having lost Romo, Coby Fleener struggling, the Giants duo splitting looks, Eifert out and Zach Miller battling injuries, tight end is looking sparse. Richard Rodgers did have eight touchdowns for the Packers last year, and if Cook simply replicates that, he'll have value… much to my chagrin.
Clive Walford, OAK – It should be well known by now, but rookie tight ends rarely provide Fantasy value. However, in their second and third seasons, those same tight ends often break out. Walford has soft hands and has shown the ability to find open space. Derek Carr had a great first half last year, and if he simply plays somewhere between the first and second half versions of himself, Carr could reach 4,000-plus yards and 35 touchdowns. That would likely include Walford having his breakout season and at least top-end TE2 value.
Be the first to know
Want FREE Fantasy and Betting Advice and Savings Delivered to your Inbox? Sign up for our Newsletter.