Fantasy Football Week 10 Rankings, Flex Ranks And Integrity
There are few things more important that your word. It goes hand-in-hand with your integrity, as many will often see them as one in the same. Few things infuriate me more than people who go back on their word or lack integrity. In fact, if you ever want to "set me off" and have me go from cool, fun Jake (yes, he actually exists) to livid and rage-filled Jake, just attack my character or integrity.
No matter what aspect of life it is, your word tells others a lot about your character and will affect how people view you.
Just last week, I had a frustrating experience with a Craigslist-er exemplifying this very fact.
I recently moved, and in doing so sold and left my elliptical at the old place because it's a pain (and then some) to take apart and move. I found a nice used one that happened to be the exact brand and model I wanted and reached out to the owner. It was still available, but he was over two hours away and the price was already a bit higher than what I could spend. We communicated a couple times, and to keep things short, here's the summary:
- He told me it was available.
- I asked why he was selling it, mentioned my long drive to him, that I needed to rent/borrow a truck and suggested a lower price.
- He asked if he could call, which I told him he could.
- He explained he hurt his knee, it was just taking up space and he could use the money. He also suggested a bit higher price.
- I said I might be able to do that and would get back to him later that night. I texted him back later, saying I could pay the price asked and asked if Saturday would work to pick it up.
- He said sure thing and actually offered to meet me halfway. Then he texted, "Is this a definite because if not, I need to know so others could look." And I said, "Yes. Definitely. Thanks!"
Great, right?
Well, Wednesday came and the weather outlook for Saturday was 100 percent rain from 10 AM to 5 PM. That's not great for transporting an elliptical in a truck bed, so I texted and asked if Sunday would work instead.
His reply? "I had some other people come look at it and offer $___. If you want to pay that, it's yours."
WHAT?! What the heck did he mean?!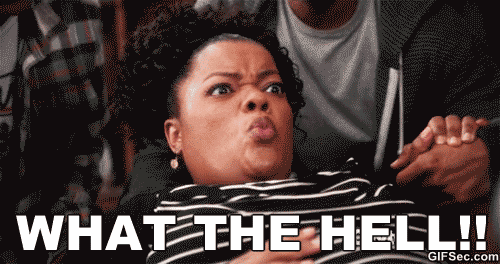 I texted back, "What do you mean? We have a deal for $___, I made arrangements for a truck and we are meeting on Saturday."
His reply was, "It didn't sound too definite, so I left the ad up." To which I snap-shotted the part where he asked if it was definite and I said, "Yes. Definitely." His next reply was, "I just have to do what's in my best interest. That's the business world."
You know what buddy? You're actually right. It is in your best interest and how the business world often works. That doesn't make it right though. We had a deal, he gave me his "word" that the offer was accepted and I'd pick it up on Saturday. Instead, he reneged when something better came along. Needless to say, I hope the person offering more screws him over and doesn't show up. You may call it bitter, but I just hate seeing poor actions rewarded.
Yet, we see this in Fantasy too. I'm not even talking about "handshake deals," where two owners talk through some trade options, and then one backs out a few hours later or moves on to another deal. It's still poor dealing, but owners do even worse at times.
I get Twitter questions every year (last week even) asking, "Another owner and I made a trade on Friday that doesn't process until Tuesday, but his player got hurt. Should I vote to veto it now?"
No! Two things here. First off, vetoes should never happen. They're one of the worst things about Fantasy. The only time a trade should be vetoed is if there is proof of collusion. That.is.it. We're adults and intelligent (well, mostly) Fantasy owners, and if we think we're improving our teams, who are you to judge? Most vetoes are bred in jealously of not being involved in the deal or getting the perceived value. Second, you gave your word (clicked accept or send) on a deal, and it's done. To go back on it is breaking your word, and vetoing it shows a lack of integrity.
This may sound preachy, and it's not as fun as hearing about my singleness, the Bassmobile and mom-isms I dealt with, but that doesn't make it less important. As you can probably tell, I'm still annoyed about this broken deal, but it makes me just as mad to see Fantasy owners screw each other over. Fantasy is supposed to be fun, and there is no fun in an owner reneging on a deal or having all of that trade work go to waste. On top of that, if you want to guarantee that you never get another deal done, go ahead and renege on a trade. You'll be branded – rightfully so – and no one will deal with you again.
---
As a reminder, these sleepers are good for DFS too. If you want a free ticket into the Millionaire Maker and haven't signed up yet, just use these links for DraftKings or FanDuel and enjoy!
Week 10 Sleepers: QB
Blake Bortles, JAX – I guess people still don't want to believe.
Bortles ownership dropped last week, but those who did so because of the bye and then Jets matchup will be sorry in Week 10. After all, Bortles threw for 381 yards and two touchdowns against the Jets, now has four games of 20-plus points and is averaging 287.1 yards, 2.3 TDs and 20.3 FPs per game since Week 1. The Ravens may be coming off a bye, but that doesn't change the fact that they give up 21.9 FPPG to quarterbacks with 16 TDs allowed and just three INTs.
Week 10 Sleepers: RB
Doug Martin, TB – Martin's season is looking eerily similar to his rookie campaign isn't it? He has three great games and the rest have been single-digit performances. A matchup with the Cowboys will help cures what ails you in the running game. They've allowed 24.0 FPPG to running backs with 820 yards and eight TDs rushing, plus another 499 and two TDs receiving. Heck, Charles Sims is a nice deep play again this week (was here last week).
Ryan Mathews, PHI – Did you realize Mathews is RB21 on the season? In fact, Mathews has four games with 12-plus Fantasy points and five touchdowns. The Eagles are home, and the Dolphins have allowed 11 touchdowns in eight games. Mathews has also nine rushes in the red zone, converting three for touchdowns. In comparison, DeMarco Murray has 18 for four TDs.
Week 10 Sleepers: WR
Jordan Matthews, PHI – A weird thing happened after the Eagles-Cowboys game. I saw a flurry of Twitter questions about Matthews: if he was back, if people should trade for him, if he should be in lineups. I'm going to say the same thing I've been saying for weeks. Matthews is a must-own, better days were/are ahead, he's still a WR2 and preseason lofty expectations clouded the fact he's been decent. The Dolphins defense has been soft all year, and Matthews needs to be in lineups again in Week 10.
Rishard Matthews, MIA – On the other side, Rishard Matthews has been a reliable deeper option at receiver. There is a special place in the Fantasy hype world for Devante Parker and Christine Michael. All the hype in the world can't save those two. Parker isn't threatening Matthews (not healthy now and won't when he's back) and the Eagles are equally weak against the pass.
Rueben Randle, NYG – Randle hasn't done as much as we'd like with his opportunity and the Giants offense. After all, Eli Manning already has 2,339 yards and 19 TDs, but Randle only has 424 yards and three touchdowns so far. Nevertheless, the Patriots are on tap, and the offensive strength of the Giants is the weakness of the Patriots defense. Randle is a good bet to score in back-to-back weeks.
Week 10 Sleepers: TE
Kyle Rudolph, MIN – So much for that breakout season… again… and again… and, yea… we don't want to hear it anymore.
I'm not saying a matchup with the Raiders automatically means Rudy will be good for once, but those Antonio Gates owners can take a chance, as options are likely thin right now.
---
Week 10 Rankings | Week 10 Flex Rankings - also catch me @allinkid for any trade, waiver or lineup questions
Image via Getty
Be the first to know
Want FREE Fantasy and Gaming Advice and Savings Delivered to your Inbox? Sign up for our Newsletter.