Updated Fantasy Football Week 15 Rankings, Sleepers, DraftKings Picks, DFS Contrarian Plays
No life story, no lesson and no deep thoughts this week… or for the rest of the season. It's playoff time. We have two weeks left, and I know you just want to get to the good stuff. Heck, most of you probably just scrolled down every week prior anyway.
I will say one thing non-Fantasy related… Star Wars! Thursday night baby! STAR.FREAKING.WARS! Are you geeking out as much as I am?
It's hard to put it into words, but I have full faith that J.J. Abrams is going to do us right and nail this episode of the Star Wars saga. Oh, but as an aside, don't be THAT GUY. Do not spoil it for everyone else. Give people the weekend before you're tweeting, Facebook-ing, etc. and ruining it for the rest. Okay, maybe at least through Saturday night. If you didn't go Thursday, Friday or Saturday, well, you're not a real fan and that's on you. See you all at the theater Thursday night!
---
As a reminder, these waiver wire players and sleepers are good for DFS too. If you want a two free tickets into the Millionaire Maker (yes, TWO!) and haven't signed up yet, just use this link for DraftKings and share your million with me!
Week 15 Waiver Wire Pickups: QBs
Before we hit the waiver wire, a heads up that we're taking a different angle. These pickups will focus on the final two weeks. Yes, two. I'll still have the column for Week 17, but only because the job requires it. You are crazy if you play seasonal in Week 17. Matchups and upside are key, as you have no desire to start a player against the Panthers pass defense or the Jets run D.
Ryan Fitzpatrick, NYJ – Is it the Harvard thing? Do people actually not like his sweet beard?
I can't figure out why people just don't like Fitz. He has three straight games of 24.8 points or more (Yahoo!), at least 14.1 in every game he finished and is the eighth best quarterback on the year with 19.2 (20.5 without the injury game). The Cowboys have been decent against the pass, but if I lost Andy Dalton, Fitzpatrick is my first choice (of expected available QBs).
Marcus Mariota, TEN – I don't like his schedule at all (Pats, Texans) but Mariota still has more upside than most quarterbacks, as seen in Weeks 9 and 13. Those were terrible defenses though, so Mariota would have to kick things up a level.
Alex Smith, KC – Only Philip Rivers has as good a schedule as Smith, but just like Fitzpatrick, no one wants to use Smith. Despite his low ceiling, Smith has one of the highest floors with only one game under 13.3, which happened to be against the Broncos. If you have a strong team and just need to guarantee points, Smith is your man.
Week 15 Waiver Wire Pickups: RBs
Tim Hightower, NO – Hopefully, you listed when I told you to run to the waiver wire when the Mark Ingram news broke. It was a flier, but that flier paid off nicely. Hightower only had 3.04 YPC, but it was his first start since… 2011, and he dominated the snap count. Hightower found the end zone on 85 rushing yards, and while the Lions were playing better against the run, they let Todd Gurley put up 140 rushing on just 16 carries.
Denard Robinson, JAX – This all hinges on T.J. Yeldon's health, but if Yeldon sits, Nard Dog brings a high ceiling every time he sees significant work.
In addition, the Jaguars face the Falcons, which is a gift matchup for Robinson's first start of the season.
DuJuan Harris, SEA – Make that Bryce Brown... as HE is the next man up for the Seahawks, as Marshawn Lynch is questionable for Week 16, let alone Week 15 and the Seahawks cut DuJuan Harris. His YPC was even worse than Hightower's at 2.3, and the Seahawks did bring back Bryce Brown… again. This name could change to Brown's if he out-performs Harris in practice, so pay attention to team reports, as the Browns are terrible against the run, so unless Lynch returns, Brown could be a sneaky plug and play.
Matt Jones, WSH – The Redskins appear inclined to give Jones more opportunity, but this backfield is still frustrating and now employs Pierre Thomas' talent. Still, the Bills present a favorable matchup, and Jones has the highest ceiling.
Isaiah Crowell, CLE – Don't overreact to last week, the backfield is still frustrating with Crowell and Duke Johnson, and the matchup with the Seahawks is not attractive… actually bodes well for Johnson. Beggars can't be choosy as they say.
Darren Sproles, PHI – Another backfield annoyance lies in Philly, as DeMarco Murray is on the outs, Ryan Mathews looks good but still isn't a true "lead," so we're left with Sproles. He's been the most reliable option
James White, NE – I tricked you. Do not pick up White. As I always say, if you start a Patriots running back, you will lose. Have you learned nothing over the past few years?!
Week 15 Waiver Wire Pickups: WRs
Willie Snead, NO – You didn't listen when I said he'd be fine when healthy and dropped him. You didn't listen when I said it was safe to start him. You probably won't listen about picking him back up. Or… you do love me and this is pointless because he never hit the wire for you.
Marvin Jones, CIN – Once A.J. McCarron came in for Andy Dalton, he threw to two people: A.J. Green and Marvin Jones. It will be tough to trust Jones with McCarron at quarterback, but with Tyler Eifert possibly out again, Jones should see a decent amount of targets.
Week 15 Waiver Wire Pickups: TEs
Zach Miller, CHI – Since Martellus Bennett started having injury issues, Miller has five touchdowns and 9.63 FPPG in six games. He had a stinker in Week 13, but Martellus Bennett played. Well, Bennett is done now, and Miller had 85 yards and a score against the Redskins.
Austin Seferian-Jenkins, TB – We expected better for ASJ against the Saints, but now Vincent Jackson is questionable. With Seferian-Jenkins seeing more snaps each week and more targets if VJax sits, he's a nice borderline TE1 the rest of the way.
Richard Rodgers, GB – I keep telling people I'd rather rely on a touchdown-dependent tight end with Aaron Rodgers at quarterback than these also-rans from mediocre teams. Even if the Kyle Rudolphs, Clive Walfords and Blake Bells of the world grab a few catches for 40-60 yards, Rodgers could match the score with one touchdown catch.
---
Week 15 Sleepers: QB
Philip Rivers, SD – I know, I know. Banged up offensive line and no one left at receiver… no, really, shambles of a receiving crew. However, Stevie Johnson could return from injury and Rivers threw for 300 yards and four touchdowns before the two brutal matchups (DEN, KC). But it was the Jaguars! Yes, I know, but it's the Dolphins this week. They are terrible against the pass. Just look at what Eli Manning (and Odell Beckham) did to them.
Week 15 Sleepers: RB
Denard Robinson, JAX – See: waiver pickups. If Yeldon is out, I love the upside here.
Both Bengals – Even though I mentioned Marvin Jones in the waiver section, I expect a good amount of rushing for the Bengals this week. The 49ers now lead the league in running back FPPG allowed thanks to allowing good games from teams' backfields the past two weeks. Matt Forte had 18.3, Ka'Deem Carey 7.7, Jeremy Langford 6.8 and then Isaiah Crowell went for 27.4 and Duke Johnson 8.4. Both Jeremy Hill and Gio Bernard should do work.
David Cobb, TEN – The Patriots have been susceptible to the run of late, having the seventh most FPPG against over the past four weeks. This is a boom/bust play, and you're really just hoping for a touchdown, but given all of the new injuries at running back, you may be desperate.
Week 15 Sleepers: WR
Travis Benjamin, CLE – He did have seven targets. The big play just wasn't there. The good news is that Benjamin still likes to ad lib when Johnny Manziel is doing the same, which leads to those big plays. The Browns have the Seahawks this week, but with how the Seahawks offense is playing, teams have to be aggressive and it's led to the Seahawks giving up 26.5 FPPG to receivers with 815 yards over the last four games.
Kamar Aiken, BAL – I said I wouldn't berate you to pick him up anymore, now I'm just going to point out that Aiken had five catches for 90 yards on seven targets, even with Jimmy Clausen at quarterback.
Week 15 Sleepers: TE
Eric Ebron, DET – Brandon Pettigrew is out, which makes Ebron the only true pass-catching tight end left. Guess who the Lions face this week? The Saints! I don't need to explain why there is upside here. It should be hard to mess this up.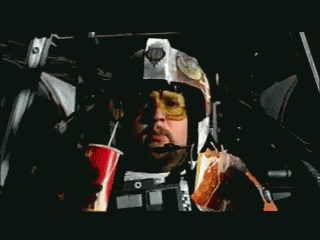 Jacob Tamme, ATL – The Falcoms draw the Jaguars, who can't defend the tight end position. Heck, they really can't defend anyone of late. I know it's a road game for Matt Ryan, but the tight end position is not a pretty place right now.
---
Week 15 Blind Spot Players
In case you're new to this, the Fantasy Blind Spot refers to players that 1) have been performing well but haven't had a breakout game or big enough numbers to get Fantasy players talking, and/or 2) are in a price range of other more popular option, and/or 3) have frustrated with disappointing performances but have a great matchup to finally break through. These are the players you want to target in tournaments, such as Millionaire Makers. You want a contrarian lineup, and there are few better ways to build one than by grabbing some Fantasy Blind Spot players.
TWO Free DraftKings Millionaire Maker Tickets for New Players
DraftKings Week 15 Lineup Sleepers: QB
Tyrod Taylor, BUF $5,600 – I find it hard not to pay up at quarterback this week, but if you're going to save money, the obvious pick will be Matthew Stafford at $6,100. Don't forget about TyGod. Jay Cutler just threw for 315 yards and two TDs against the Skins last week, Eli Manning had 321/2, Cam Newton 246/5, and the list goes on. Tyrod Taylor can easily notch multiple touchdowns, even if one has to come via the ground.
DraftKings Week 15 Lineup Sleepers: RB
Charcandrick West, KC $4,800 – I actually like both running backs in this matchup, as even though both teams are strong against running backs, both teams should also have a run-focused approach. West and Allen both see plenty of targets to boot, and with West, Spencer Ware sounds doubtful. In the three games before West got hurt and Ware became a thing, he had 23.9, 22.2 and 31.1 points.
DraftKings Week 15 Lineup Sleepers: WR
Damaryius Thomas, DEN $6,800 – The Steelers have not only given up 23 double-digit performances to receivers, they also have allowed nine scores of 20-plus. In fact, there have been eight teams that had two receivers hit double digits and two teams with three receivers! That's a pretty picture ain't it? Thomas' price has never been this low.
Jeremy Maclin, KC $5,500 – Sure, Maclin's price increased for the third straight week, but it's still too low. Maclin has 34.0, 29.5 and 12.6 the last three games, and that last one is a pretty nice floor considering gameflow and drawing the Jason Verrett matchup. The Ravens secondary has no one matching Verrett's skill and allow more FPPG to receivers than anyone else.
DraftKings Week 15 Lineup Sleepers: TE
Zach Miller, CHI $3,600 – Miller has done quite well when Martellus Bennett has been out. Bennett suffered an injury in Week 11, missed Week 12, returned Week 13 and then hit the I.R. Miller has 7.7, 9.0 and 19.5 in those Week 11, 12 and 14 games. The Vikings have a strong defense, but they are just middle of the pack against tight ends, and Miller's price is so attractive.
FanDuel Week 15 Lineup Sleepers: QB
Philip Rivers, SD $7,400 – See the seasonal sleepers section. Alliteration much? The Dolphins have allowed six quarterbacks to top 20 points on FanDuel and another four to notch about 15 points, which includes 14.3 to Matt Schaub of all people. If Stevie Johnson is out, I like this contrarian play a bit less, but there will be very few on Rivers this week.
FanDuel Week 15 Lineup Sleepers: RB
Lamar Miller, MIA $6,700 – I wasn't planning on including Miller in the blind spot section, but when I see the number of seasonal players worried about using him, I figure it might be worse for DFS. Look, I get it, the Dolphins are idiots. No other way to put it. Miller gashes the Giants and then goes M.I.A. in the second half. Even with limited touches, Miller still had 20.9 points and now gets the supremely vulnerable Chargers run defense. The only reason Miller isn't 7k-plus is because the Dolphins are evil.
FanDuel Week 15 Lineup Sleepers: WR
Randall Cobb, GB $7,200 – Who would have thought Aaron Rodgers and Cobb would be risks this year? The offense just isn't the same without Jordy Nelson, but this is one of the weeks where Cobb has the matchup to go off. The Raiders benched D.J. Hayden, and that looked to help, but then Maclin torched them (9/95/2) and Demaryius Thomas had 10/95 last week.
FanDuel Week 15 Lineup Sleepers: TE
Gary Barnidge, CLE $6,400 – At this price, I would be surprised if anyone owns Barnidge. He's only behind Rob Gronkowski, Greg Olsen in a great matchup and Tyler Eifert who could be out. There are big names behind him, and people will focus on the matchup (SEA). However, the Seahawks are actually quite forgiving to tight ends, and they could easily be up 21-0 at the end of the first quarter with how Russell Wilson is playing. The Browns will have to pass plenty, Johnny Manziel found Barnidge for a touchdown last week, and Barnidge has just two single-digit games since Week 3.
---
Week 15 Rankings | Week 15 Flex Rankings
---
Photo Credit: Bill Hunter
Be the first to know
Want FREE Fantasy and Gaming Advice and Savings Delivered to your Inbox? Sign up for our Newsletter.