Updated Fantasy Football Week 6 Rankings, Sleepers, DFS Contrarian Picks
Did you hear? Matthew Berry… yes, that Matthew Berry… is on board with banning kickers! One of my followers happened to alert me to said news via Twitter, and I was as giddy as can be.
@MatthewBerryTMR @FieldYates @Stephania_ESPN New Found Glory redid Kiss Me & yes, Matt, get on @allinkid's lifelong campaign to #bankickers

— Nunya (@cantbeat86) October 10, 2016
If we can get Berry on board with the #bankickers movement, my lifelong Fantasy Football dream might just come true… that is, if Berry puts his muscle into it. After all, I've written three articles and spent seven years trying to usher in a new era of kicker-free Fantasy Football, but we see how far that's gotten us.
@MatthewBerryTMR well, 2 articles & 7yrs trying to change it has obviously done little. I'd say your contribution would far outweigh mine ;)

— Jake Ciely (@allinkid) October 10, 2016
Write your congressman… or really, just Berry and myself, and let's make Fantasy Football great again!
As a reminder, if you missed this week's Waiver Wire piece, click over to find help at every position, including quarterback streamers.
Week 6 QB Sleepers
Eli Manning, NYG – I know, I know. Owners of Manning are just as ticked off as the owners of his big bro were last year. The Giants and Manning have been out of sync, but don't panic yet. Actually, that's the best part about this is that many owners will likely drop Manning this week. Manning's numbers are actually nearly identical to last year except for a drop in touchdowns. That points to positive regression coming, as it's hard to throw for over 700 yards in two games and come out with just one touchdown (Week 2-3). The Ravens defense might look tough on paper, but check the schedule. The stopped Tyrod Taylor, played the Browns, gave up two touchdowns to a struggling Jaguars team, let Derek Carr throw four touchdowns and held Kirk Cousins to one touchdown at home (we all know Cousins' home/road splits).
When you add it all up, the Ravens aren't as formidable as people may think, the Giants are borderline desperate, and Manning will get on track Sunday.
Week 6 RB Sleepers
Ryan Mathews, PHI – The question with Mathews has never been talent; it's only been his ability to stay on the field. Doug Pederson even said that Mathews is their lead running back, easing the concerns of some who started to worry (Wendell Smallwood had one carry). The Redskins have allowed the third most rushing yards to go with seven rushing touchdowns. Look for Mathews snap count to increase this week and for him to post a Top 20 performance given the highly favorable matchup.
Jonathan Stewart, CAR – Obviously, this assumes Stewart returns for Week 6 as reports would suggest. It's a good time to return too, as the Saints allow 29.9 Fantasy Points Per Game (FPPG) to running backs, more than four points over second place. The Saints are allowing 4.6 yards per attempt to running backs, the sixth highest average in the league. Oh, they've just happened to allow a league high eight rushing touchdowns too, despite already having their bye!
Arian Foster, MIA – Another risky assumption, I know, but hey, we are talking sleepers. Telling you, "Hey, start Jamaal Charles now that he's 100 percent," isn't much of a secret.
The Steelers have been strong against the run, but they've been weak against pass-catching running backs. In fact, they have allowed more receiving yards than rushing yards to running backs (366 to 351). Not only is Foster a great pass-catcher, he's been far more effective in that aspect during his few games the last two years. In four games last year, Foster averaged 10.3 yards per catch, his highest since 2011 despite averaging just 2.6 yards per carry. While Foster hasn't seen much action this year, he was averaging just 2.9 yards per carry and 20.7 yards per catch on his three receptions before getting hurt. If Foster is healthy – haha – and if Foster can make it through the game – hahahaha – he has Top 20 upside.
Week 6 WR Sleepers
Cameron Meredith, CHI – Everyone will be rushing to the waiver wire to pick up Meredith this week, but the follow-up question is whether to start him in Week 6. Simple answer: yes… well, likely yes. Meredith saw three of Brian Hoyer's final six targets following Kevin White's exit against the Lions. He then saw a team-high 12 targets against the Colts. In other words, Meredith is seeing all of the attention White was getting. The Jaguars have allowed the fifth most FPPG to receivers with seven touchdowns in just four games. Meredith is a strong WR4 with upside for more.
Terrance Williams, DAL – Don't look know, but Williams has 15 targets, 13 catches, 202 yards and a touchdown over the last three games. Dez Bryant's injury has opened the door for Williams, as has Dak Prescott's continued improvement. The Packers give up the sixth most FPPG to receivers, despite holding the Giants in check (or the Giants checking themselves out of the game). The Packers just don't have enough skill in the secondary to shut down Williams.
Kenny Britt, LA – Everyone assumes that the Rams have little to offer outside of Todd Gurley. Anyone rostering Britt knows that assuming no one else is valuable for the Rams is a mistake. Britt has at least 67 receiving yards in four of his five games with four or more catches in each. Britt isn't a sexy name...
but he has been productive and has a nice floor in a favorable matchup.
Week 6 TE Sleepers
Charles Clay, BUF – The 49ers defense has been susceptible to tight ends. The two "shutdown" games came against the Rams and Cardinals, neither of which has a tight end worth knowing. Jason Witten was quiet, but the 49ers let Greg Olsen and Jimmy Graham go off. Olsen had five catches, 122 yards and a touchdown, and Graham had six catches for 113 yards. The options behind Robert Woods for the Bills are less than enticing, giving Clay solid upside this week.
Fantasy Football Week 6 Rankings | Week 6 Flex Rankings
Week 6 Blind Spot Players
In case you're new to this, the Fantasy Blind Spot refers to players that you want to target in tournaments, such as the Millionaire Maker, etc… contrarian players if you will. They usually have one of the following characteristics:
1) have been performing well but haven't had a breakout game or big enough numbers to get Fantasy players talking, and/or
2) are in a price range of other more popular option, and/or
3) have frustrated with disappointing performances but have a great matchup to finally break through
DraftKings Week 6 Sleepers
CLICK HERE for a Free Millionaire Maker Ticket at DraftKings for New Players!
Russell Wilson $6,900 – Hate to do this to you, but we may have to pivot off Russell Wilson if the weather is as terrible as predicted. I'm not worried about a little bit of rain, as it often helps offensive players, but if it's rough, Wilson and Doug Baldwin are less attractive options. But hold tight…
I'll give you a backup plan at the end. As for Wilson, we know the upside he brings with seven games of 39 or more rushing yards last year, which is a free touchdown or better. Wilson hasn't run much this year, but the bye week looks to have gotten him back near 100 percent, and the Falcons defense… well, that's been nonexistent. Even without rushing much, Wilson showed he still has the passing firepower to warrant use with 309 yards and three touchdowns against the Jets before the bye. This price is too good to pass up. As for a backup plan, Tyrod Taylor is attractive at just $5,300 and up against the 49ers at home. However, more eyes are already on Taylor this week given his upside and the matchup.
Lamar Miller $6,600 – This is Miller's week. He's been getting the yards – outside of the Vikings game, and who can blame him there – but hasn't reached the end zone. Look for that to change this week, as the Colts have allowed 804 total yards and seven touchdowns (three receiving) to running backs already. LeSean McCoy and Christine Michael are slightly more expensive with great matchups, and Jordan Howard is $400 less and likely the option everyone picks. Miller is the best value he's been all year.
Jarvis Landry $6,800 – Recency bias will have many avoiding Landry this week. Owners get ticked when players burn them, and Landry didn't do too much against the Bengals either. The good news is that last week was the first game where Landry didn't have at least 10 targets, and the Steelers have given up the sixth most yards to receivers. Sean Davis, the Steelers slot corner, is their weakest link (goodbye), and the Dolphins will need to stay aggressive in this one.
Kamar Aiken $3,000 – If you have been reading my work all year, by now you know that the Giants defense can't defend the middle of the field and quick/slot type receivers. With Steve Smith out, Aiken steps up and is a great value at $3,000. Aiken is a near lock to hit 3x value, and if he can finish with a Randall Cobb-like day (9/108), you'll be doing backflips and winning big.
Jesse James $3,000 – James is all about the touchdown potential, as even with one in Week 4, he still scored just 9.5 points. That doesn't mean he's not worth your time though, as a $3,000 price tag makes him almost a lock to also post 3x value as with Aiken. All it takes is a touchdown, and the Dolphins defense is weak against the tight end… although, really, it's weak everywhere. If Ben Roethlisberger throws for three or more touchdowns, there is a high likelihood that one goes to James.
FanDuel Week 6 Lineup Sleepers
CLICK HERE for a Free $10 at FanDuel for New Players!
Eli Manning $7,700 – If you read the sleeper section, you know why I'm on Manning for this week. On FanDuel, Manning is $100 less that Tyrod Taylor, who looks to be a popular, high-upside pick this week against the 49ers. If you drop down $100, you land on Marcus Mariota. Manning's ownership should be very low given his struggles, which puts you in an advantageous spot if he can post one of his 300-yard/3-TD games. He may stink right now, but potential return smells too good.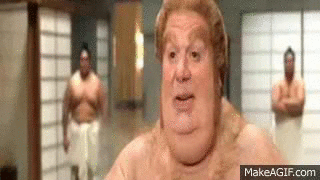 Mark Ingram $6,700 – Ingram finally found the end zone in Week 3, and he scored again in Week 4. The best part is that one of those happened to be his first career receiving touchdown. Ask anyone what he thinks of with Ingram, and John Kuhn will likely be the first thing mentioned. Kuhn isn't going to steal all of the touchdowns every week, and even with those vultured touchdowns, Ingram still gave 3x value in both games before the Saints bye.
Giovani Bernard $5,700 – Bernard got the start last week but disappointed a bit. While he likely won't finish with 100 receiving yards as he did in Week 2, a less than 100 percent Jeremy Hill and pass-heavy attack give Bernard a high ceiling. The Patriots have allowed the ninth most receiving yards to running backs, and as mentioned, the Bengals will be in passing mode often given the game script.
Brandin Cooks $7,500 – It's funny to see people so high on a quarterback some weeks, yet not rate his receivers high enough for the numbers to sync. Cooks is sandwiched between Doug Baldwin and Julian Edelman with Edelman $300 less. In fact, Amari Cooper is $400 less as well, but Cooks has a tremendous ceiling with the Saints at home, off a bye and the Panthers defense lacking this year. Cooks can easily get behind the defense for a nice 50-yard score, and that alone would have him nearing 2x value already.
Allen Hurns $6,200 – Hurns finally scored before the Jaguars bye, but he still hasn't had a huge game. Hurns posted five games with over 100 yards last year, and each time Hurns scored at least once. In fact, Hurns averaged 21.7 points in those five games, which would be Fantasy gold.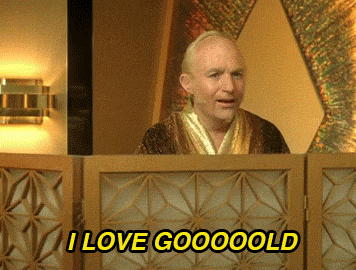 The way the Bears are playing, the game points to a high-scoring affair, which means Blake Bortles will have to post one of his better games if the Jaguars want to win. Hurns also has several questionable and "out" players around him, which often has owners completely overlooking someone like him.
Dennis Pitta $5,400 – All year, the Giants have struggled with defending the middle of the field. Whether it's slot receivers or tight ends, someone works them over, and sometimes it's both. That's why Pitta is a great play, even though I'm also on Kamar Aiken. Pitta has just one double-digit performance, but he hasn't found the end zone yet, and scoring once would produce value return on its own. Pitta is down with many of the less-appealing options, which means some owners might not even make it down to him and notice.
Main Image Photo Credit: Andrew Dieb/Icon Sportswire
Be the first to know
Want FREE Fantasy and Betting Advice and Savings Delivered to your Inbox? Sign up for our Newsletter.