Updated Week 7 Fantasy Football Rankings, Flex Rankings, Sleepers, DFS Picks
That was an interesting Week 6, huh?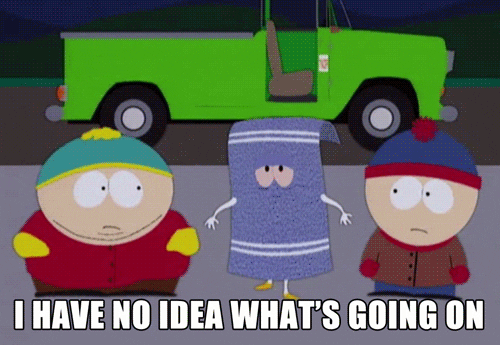 Watching all of that happen just reaffirmed the potential insanity with any given Fantasy Football week. Jay Ajayi as the leading rusher after Arian Foster returns? The dawn of the dead with Kendall Wright, Golden Tate, Torrey Smith and Darrius Heyward-Bey all finishing as Top 15 receivers? It was enough to make you want to quit playing.
Then you remember the feeling you get when you're the one who happened to benefit from one of those performances, or the joy you felt as David Johnson single-handedly rescued your team from a Week 6 loss. Fantasy Football can be cruel, but we will never stop loving it!
As a reminder, if you missed this week's Waiver Wire piece, click over to find help at every position, including quarterback streamers.
Week 7 QB Sleepers
Colin Kaepernick, SF – Remember that games in 2014 Kaepernick ran for 151 yards? Member?
Yea, good times. No, I don't expect Kaep to rush for over 100 yards against the Bucs this week, but he did have 66 yards on the ground against a much better defense last week. The rest of his statline wasn't that impressive (187 yards and one touchdown), but thanks to the rushing total, Kaepernick was QB15 with 18.1 Fantasy points. The Bucs defense is one of the weakest units against the run, and that gives Kaep upside this week.
Week 7 RB Sleepers
Jeremy Hill, CIN – The Browns are better against the run than most would assume, but that doesn't mean you should be concerned, especially with Hill. The Browns have been more forgiving to between-the-tackles running backs in terms of touchdowns allowed. Of the five running back touchdowns allowed, they came from Ryan Mathews, Jay Ajayi, Matt Jones, LeGarrette Blount and DeMarco Murray. Each player outside of Murray has a complementary running back that is the pass-catching option. Hill should have better success and a higher chance for a touchdown than Giovani Bernard this week.
Jerick McKinnon, MIN – The Eagles defense was feared… until last week. Then Matt Jones destroyed them.
In fact, the Redskins averaged 7.0 yards per carry as a team. We all know and worry about Matt Asiata stealing the touchdowns from McKinnon, but the Vikings defense should hold the Eagles in check, giving the offense plenty of time with the ball to control the game and allow McKinnon the opportunity for a solid week.
Bobby Rainey, NYG – This is a pure PPR play, but Rainey is filling the Shane Vereen quite well. You can give him a pass for last week, as the Ravens have been the toughest matchup for opposing running backs. In the two previous games, Rainey had 13 catches for 95 yards with another 44 yards rushing on top. Rainey had 13.5 and 13.4 PPR Fantasy points in those games. On top of that, the thought that London games are low-scoring is malarkey. Outside of the first ever game in London, the combined score has averaged 51.4 and never dipped under 40. In addition, the average winning team score is 33.4. London games make be unpredictable and a bit crazy at times, but they are actually rather high-scoring.
Week 7 WR Sleepers
Ty Montgomery, GB – Eddie Lacy looks as if he could miss significant time, and that gives Montgomery terrific upside this week, especially in PPR leagues. Montgomery had 12 targets, 10 catches and 98 yards last week with Lacy limited, and that was good for WR11 in PPR with his 20.4 points. That score would have ranked him 10th at running back. As seen with Justin Forsett in Detroit, a player's first game with a team rarely leads to much use or success, and this is a short week for Green Bay. Don't fret over the Knile Davis trade for this week.
Jamison Crowder, WSH – The Lions just finished making Case Keenum look like Tom Brady.
While it's a road game for the Redskins, Kirk Cousins should be able to take advantage of this matchup. Crowder is more appealing if Jordan Reed misses another game, but even if he's out there, the Lions are the worst team in the league against opposing No. 3 receivers. Crowder has a touchdown in half of his games, and while those are hard to predict, the Lions have given up the third most receiver touchdowns (nine).
Brian Quick, LA – Janoris Jenkins looks to be a great signing by the Giants, as the team has been stronger against the pass and have held No. 1 receiver mostly in check. They rank as the fifth toughest matchup for teams' top receivers on Football Outsiders but just 29th (or fourth most forgiving) against No. 2 receivers. Kenny Britt went off against the Lions, but Quick had been the source of touchdowns before last week, giving him a decent opportunity to find the end zone in London... baby!
Week 7 TE Sleepers
Gary Barnidge, CLE – Terrelle Pryor injured his hamstring last week, and while he is only day-to-day, Pryor does have a history of hamstring injuries. Even if Pryor plays, there is a good chance that he's less than 100 percent, and the Browns need someone, anyone, in the passing game. The Bengals have also been rather susceptible to opposing tight ends with four touchdowns allowed and Rob Gronkowski going bananas last week.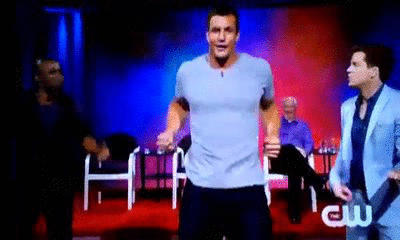 Okay, okay, it's Gronk, but Barnidge proved he carries plenty of upside last year.
Fantasy Football Week 7 Rankings | Week 7 Flex Rankings
Week 7 Blind Spot Players
In case you're new to this, the Fantasy Blind Spot refers to players that you want to target in tournaments, such as the Millionaire Maker, etc… contrarian players if you will. They usually have one of the following characteristics:
1) have been performing well but haven't had a breakout game or big enough numbers to get Fantasy players talking, and/or
2) are in a price range of other more popular option, and/or
3) have frustrated with disappointing performances but have a great matchup to finally break through
DraftKings Week 7 Sleepers
CLICK HERE for a Free Millionaire Maker Ticket at DraftKings for New Players!
Blake Bortles $6200 – Bortles has severely disappointed this year in both seasonal and DFS. Where are the high-output games? The Jaguars defense is actually partly to blame, as closer games lead to less garbage time. This week however, the defense should struggle to keep the Raiders from scoring, which will help Bortles' outlook. The Jaguars also have a strong projected team total of 25. With Matthew Stafford, Derek Carr and Alex Smith (against the Saints) surrounding Bortles, his ownership will be low.
Mark Ingram $5400 – Over his last 17 games (two seasons) Ingram has seen more passing game work on the road. That's good for a PPR scoring system such as DraftKings, and we saw Ingram finally notch his first career touchdown reception in Week 3.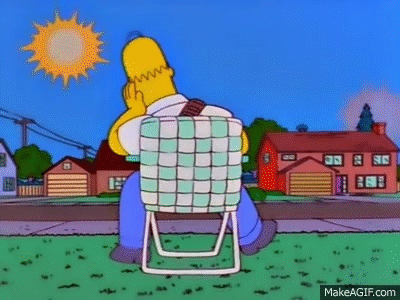 In fact, Ingram had a stretch of three games with four or more receptions in each contest this year. The Chiefs are in the middle of the pack at stopping running backs, so they're not the worrisome matchup of years past. Very few people will be on this game due to "Drew Brees' road numbers" and since Ingram has been quiet in three of his five games. With his ability to damage rushing and receiving, Ingram still has the 20-plus point upside.
Jeremy Hill $4000 – Remember Week 3 against the Broncos? Yes, Hill always carries plenty of risk, but he also has the potential to find the end zone multiple times. The Bengals host the Browns this week, and we all know how terrible their defense is. If the game script goes according to plan, the Bengals should be up early and looking to grind the clock Hill. There should also be a heavy contingent of players in on Jacquizz Rodgers at $4300 (and rightfully so).
DeSean Jackson $5700 – As with Ingram, DJax has disappointed this year. In fact, Jackson has just 17.5 total points over his last three games… but it's the Lions. Jamison Crowder is a great option in this game if Jordan Reed is out, but Jackson has a high ceiling no matter who else is active… or did you not see what Kenny Britt just did to the Lions? Jackson is the same price as Will Fuller, and people love some Fuller, but he has the worst matchup of the week, while Jackson has the best. Pretty simple.
Cameron Brate $2900 – This is thievery. The Buccaneers just lost Vincent Jackson for the season, and Brate was already second on the team in red zone targets despite playing little the first two weeks (before Austin Seferian-Jenkins was sent packing). The 49ers defense is extremely weak, and we all know that it merely takes one touchdown for a tight end to have a strong DFS day. Heck, one touchdown for one yard would give Brate 2x value!
FanDuel Week 7 Sleepers
CLICK HERE for a Free $10 at FanDuel for New Players!
Jameis Winston $7500 – Players will likely spend up for Marcus Mariota, Philip Rivers, etc. or drop down to Alex Smith and Kirk Cousins. Winston is stuck in a bit of no man's land pricing, but that's good for contrarian plays. No team is worse at stopping opponents' No. 1 receivers, which bodes well for Mike Evans (hint: nice stack here). The 49ers can't stop the running back either, and while that usually doesn't mean much for the quarterback, Jacquizz Rodgers draws another start with Doug Martin out, and he had five catches for 28 yards against the Panthers. That's just one extra point for Winston, but there is upside for more given the matchup and with Rodgers facing a weaker second level defensively. How did we fall down a wormhole for Rodgers?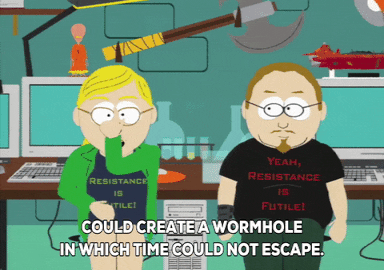 Duke Johnson $5300 – The Bengals should dominate this game, and if they grab an early lead, that will lead to more passing by the Browns. That helps Johnson in two ways. First, he's the far superior passing game option over Isaiah Crowell, and second, Terrelle Pryor is less than 100 percent. Johnson had 15.4 points last week and has five-plus targets in all but one game (vs. Patriots). The Bengals just happen to have allowed three receiving touchdowns to running backs already as well.
Stefon Diggs $7000 – Oh yea, forgot about him, didn't you? Diggs blew up in Week 2 and disappeared in the two games before the bye, and then, well that bye came and put Diggs deep in the blind spot area. The other reason many might stay away from Diggs is the Eagles' defense… or the assumption that it's tough. Pro Football Focus actually gives all three corners weak grades, setting Diggs up for a good matchup. This is the riskiest play of anyone listed, but that's why you'll likely be one of the few celebrating if Diggs can post a game anywhere near his Week 2 performance.
Jeremy Maclin $6800 – If I can't get you buying into Charles or Ware, can I interest you in Maclin? He hasn't topped 14.7 points all year and hit double digits just once (and barely) since Week 1. However, the Chiefs face the Saints, a team with no defense and one that should score enough to keep the Chiefs aggressive… or at least less apathetic that usual. Every team's No. 1 receiver has put up big numbers against the Saints except for Julio Jones, who they sold out to stop. I don't see them giving Maclin that same attention, and DFS players likely won't be paying much attention either due to pass disappointments.
Tyler Eifert $6000 – Of course, strike him from the record if he's out again, but if Eifert makes in back (finally), even a limited snap count brings great upside. The Bengals are the worst team in red zone snaps to touchdowns. Basically, they need Eifert in a bad way. The Browns allow more FPPG to tight ends than any other team with 562 yards and six touchdowns given up already. A half game of work could result in 50 yards and score for Eifert, and that will push him past 2x value alone. He is pushing Diggs for the riskiest play of the week given his price, but again, you'll guarantee a contrarian lineup by using him.
Main Image Credit: Kellen Micah/Icon Sportswire
Be the first to know
Want FREE Fantasy and Gaming Advice and Savings Delivered to your Inbox? Sign up for our Newsletter.