League Of Leagues: Fantasy Sports Will Never Be The Same
Fantasy Sports will never be the same. Well, at least for the chosen 14 in the League of Leagues draft. Last week, the masterminds behind this league, Jonah Keri and Dave Dameshek, wrangled us together in Vegas for the ultimate Fantasy draft. It wasn't a LABR-like expert baseball draft or a FLEX-like football one. Nope. This was a 55-round, stupor-inducing, brain-straining, joyous Fantasy Football, Baseball and Basketball draft all rolled into one… and it was the most entertaining Fantasy draft ever.
I'll give you a little background on the league first. As I mentioned, Keri and Dameshek came up with this idea six years ago - in what I imagine to be a beer-induced, 2:00 am, heated argument whether Tim Raines or Jerome Bettis was the better Fantasy player.
Side note: Keri wins.
I'm not sure what happened between that day and now, but somehow, this amazing idea took six years of sobering up development. The wait was worth it, as their Fantasy dream child is alive with a league consisting of a 5x5 roto baseball league, a typical head-to-head football league and an 8-category basketball league. Each team is awarded points for season's end standings. So, 14 points for first in any sport, one for last and so forth. The rosters are the same of your typical league with two minor changes: AVG replaced by OBP in baseball, and football has no kickers. Yay for me! I got kickers booted, thank goodness. Actually, I campaigned and argued for a few other tweaks that happened (and some that didn't). I'm pretty sure Jonah now hates me a tad, and I've risked my ownership privileges for 2017. Ah well, I still say two catcher leagues and low limits on DL spots are awful… more the two catcher thing, as that's less awful and more abhorrent. Stop forcing value on me!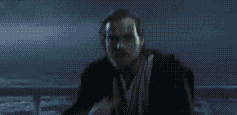 I can't begin to tell you how much fun the draft was, and it had little to do with the Vegas setting. All in all, Vegas is a bit overrated. In any case, nine of us got together for the draft, and that alone made it great. After all, how else could we argue about Adrian Peterson's potential 2015 team, create the "Jimmy Butler rule" and learn that Dave knew about 10 baseball players not on the Pirates and hear him butcher Rougned Odor's (roog-ned o-door) pronunciation all at the same time? Ah, "roughed ōdur" will live on forever. However, I still would have loved it if only online, as the league itself is the real appeal.
Another side note: you can call me Jakestradamus, as during said draft I argued AP was gone from Minnesota and DeAngelo Williams was done in Carolina. That'll teach you boys to doubt me! Okay, back to our scheduled recap...
Strategy? There is no strategy. Pat and I had discussed our plans to go heavy NBA early, as we were originally sharing a team. Of all sports, the NBA has the most predictability and consistency, NFL obviously the least. Well, that plan failed faster than doubling down on a hard 16 at the blackjack table, as apparently, everyone had the same idea. In the first round, eight picks were NBA and another six in the second round. As a result, I didn't draft a second basketball player until Round 5. This heavy run also resulted in the aforementioned "Jimmy Butler rule." I believe it was Dameshek who uttered the words, "Great, Jimmy Butler is going to be my No. 1 basketball player." Fortunately for Dave, he jumped on Blake Griffin before that happened, but Pat and Mergler saw Butler go to Evans/Funston and are led by Andre Drummond and Al Horford, respectively. Ouch.
As I said, it was and is impossible to plan for a draft like this. The first two rounds had 14 NBA players, six NFL and eight MLB. Then Rounds 3-4 saw just four NBA guys with 15 MLB and nine NFL. Go ahead, try to predict runs. Mayo, Mergler and I realized early that it was fruitless. That's where the real strategies and debates came into play. Who has more value: Demaryius Thomas, LaMarcus Aldridge or Robinson Cano? Do you dip into the next tier of NBA players because they're reliable and going quick, or do you jump into the NFL foray early?
We'll see how it pans out, but I ended up going heavy MLB. I had planned to go "zero-RB" … although, not quite to this level, as I have already had shower cries over owning Jonathan Stewart and Doug Martin.
Oh yea, I have Percy Harvin too. Man, I hate myself so much. Nevertheless, we have a rookie NFL and NBA draft in August, and who drafted Justin Forsett, C.J. Anderson, Branden Oliver, Tre Mason and/or Isaiah Crowell last year? No one in standard leagues. The NBA plan didn't happen, but I feel I still built a strong team with room for a few added pieces in the rookie draft, but my MLB-first team is dominant. You would never put together a team like this in a typical 12-team league, let alone an expert-level 14-teamer. On top of that, baseball kicks off first and will gain the most trade value early. We can trade across sports, so if I have a category locked up or end up punting one, I potentially could send Julio Teheran packing for Mark Ingram.
As with any draft, there were still surprises, values and even people getting snipped. Don't ask me how there was sniping in a league like this, and don't ask me how there were numerous late-round instances as we dipped into the 40-plus rounds. There is no snipe-fit like a Jonah Keri snipe-fit because a Jonah Keri snipe-fit don't stop.
No, seriously, you haven't seen snipe related anger until you've seen one of Jonah's. Pat got me twice, but it wasn't only sniping that had us talking. After all, Dameshek is probably off somewhere still berating Evans about his Martavis Bryant Round 8 pick. Though, Dave is likely regretting his Drew Brees selection, as only one quarterback went between Brees in Round 7 and Matt Ryan in Round 21. Ben Roethlisberger in Round 10, c'mon Keri! I asked if James Koh was trying to fill his DL spots via the draft (Derrick Rose and Carlos Gonzalez in Rounds 4-5) and he's also lamenting his Byron Buxton pick… in Round 20! Rank is still searching for available Angels - no, you don't want to draft Collin Cowgill! Marcus is hoping that big fat CC Sabathia is the good version, and Will Leitch is blaming his Kobe Bryant Round 27 pick on… no, wait, there is nothing that can explain that one away.
The most unexpected thing to come of this draft is that we started calling "normal" leagues NFL-only, MLB-only and NBA-only. Phrases such as, "Keenan Allen is a Round 7-8 pick in NFL-only leagues," became commonplace. The League of Leagues is a Fantasy game-changer. I don't know about the other 13 guys, but I already want to jump in another league - maybe just MLB and NFL - and I'm a bit disappointed about my "MLB-only" upcoming drafts.
Take our lead, well, Jonah's and Dave's, and start your own League of Leagues. You'll never look at Fantasy Sports the same again and will thank us for it.
Owner List (in draft order) and Draft Results:
Toby Mergler, League of Leagues webmaster
Brad Evans/Brandon Funston, Yahoo!
James Koh, NFL.com
Adam Rank, NFL.com
Will Leitch, Sports on Earth
Jack Kogod, Kissing Suzy Kolber
Dave Dameshek, NFL.com
Sal Iacono, Jimmy Kimmel Live
Chris Liss/Dalton Del Don, Rotowire
Paul Sporer, Fangraphs
Marcas Grant, NFL.com
Jonah Keri, Grantland ESPN
Jake Ciely, RotoExperts
Pat Mayo, FNTSY
Front page photo credit: KOthe3rd
Be the first to know
Want FREE Fantasy and Betting Advice and Savings Delivered to your Inbox? Sign up for our Newsletter.