Fantasy Football Wide Receivers: Size Doesn't Matter
Does size matter? No, this isn't a NSFW article that will get you in trouble with HR. We're examining the assumption that taller/bigger receivers are better prospects, specifically in garnering touchdowns, than smaller receivers.
Every season, "team tall WR," which has morphed into "team big WR" (more on that later) clamors for the big boys, claiming those receivers are the far superior options. Of course, Antonio Brown, Odell Beckham and Emmanuel Sanders are making the case for me, but I'm bringing the data to prove once and for all that size doesn't matter… again, in the NFL receiver sense only.
On the surface the premise makes sense. If two equal receivers are attempting to catch the same exact passes, but one is taller than the other, you would expect the taller receiver to catch more passes and/or touchdowns. Bigger is better. Or is it?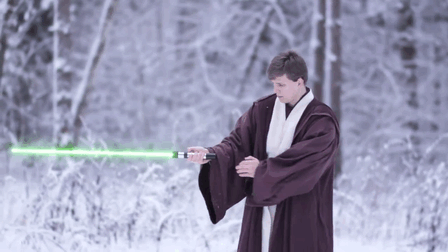 For the study I went back a decade. Why 10 years? Well, first it's a solid sample size, and second, I don't have enough time to pull up every receiver in history. From each year I took the Top 25 (approx) receivers in touchdowns (actually, I averaged 22.9/yr. with 229 total receivers). The cutoff ended up at six or seven touchdowns each year. Why did I stop around 25? Well, partly for the aforementioned time constraint, and also because "team tall" often argue that the receivers totaling the most touchdowns would include more tall receivers than if you took everyone who scored. I also took the Top 100 receivers overall for the decade (103 to be exact) so we could see a yearly comparison versus the decade's best.
The consensus straight from the mouths of the "team tall WR" guys is that a "tall receiver" is 6'2" or taller. I said I'd come back to the "tall" versus "big" change, and I'll now explain. For the past few years it was "tall, tall, tall." Then, similar to scientists having theories debunked, they adjusted their theory and called the receivers "big." Even that is unclear, though, as you will see some saying "big" is 225 lbs. or more, or actually 215 lbs. or more, or even in-between. We'll tackle the weight issue too, but from a different angle than just "he weighs ___." The height premise is easier, so we'll start there.
Taking the yearly leaders in touchdowns, we had 229 receivers as mentioned. Receivers 6'1" or shorter scored 1,001 times. 6'2" and taller? 1,044 times. In other words, an insignificant difference (0.19 TDs per player). The totals swing significantly for the decade's Top 100, as 6'1" and under had 1,788 touchdowns, while the 6'2" and up group had only 1,451 TDs.
Size doesn't matter.
Let's segment out the Top 100, though, to appease the "top player groups will have more tall receivers" argument. The Top 50 touchdown leaders for the decade has 1,262 touchdowns for 6'1" or shorter receivers and 1,029 per for the 6'2"and taller group. How about the Top 10? Ah, we finally see a change to the tall side, albeit with a small gap, at 308 for 6'1" or less and 354 for 6'2 and up.
Size doesn't matter.
The taller receivers don't make it up in yardage either. For the yearly leaders, 6'1" and under had a YPC touchdown average of 23.9 yards, while 6'2" and taller had a 22.4 yard average. Decade leaders: 24.3 and 21.9. Top 50: 23.4 and 22.1. Top 10: 23.5 and 22.7.
Size doesn't matter.
Now, there is one area where we can have the data back the tall receivers somewhat: in a per player mark. For yearly leaders in the Top 25 (approx), 6'1" and shorter receivers averaged 8.4 touchdowns while 6'2" and taller receivers averaged 9.5. The gap isn't so dramatic for the decade leaders, as 6'2" and up averaged 3.9 more touchdowns, or 0.39 TDs per year. That gap is really small for the Top 10 at 1.6, or 0.16 per year. While there are minor improvements on a per receiver basis, there are still more "short" receivers overall: 119:110 for yearly and 60:43 for the decade.
Size doesn't matter… or maybe you will try to say it barely does here.
The fact is there is no tangible proof that a tall receiver will be a better option at registering touchdowns. If anything, the study points to opportunity being a significant factor. The Top 10 of the decade players are Larry Fitzgerald, Calvin Johnson, Marques Colston, Randy Moss, Brandon Marshall, Greg Jennings, Steve Smith, Roddy White, Anquan Boldin and Reggie Wayne. Think about the quarterbacks behind these receivers for the majority of their high-end touchdown years. Smith and Marshall arguably have the worst of it, and even their gunslingers weren't awful.
Before we wrap up this size talk, I want to hit the weight issue, as I was curious what the data would tell us. I started with the 225-plus versus under 225 lb. groups, but the touchdown totals were wildly different. For yearly, 225-plus had 510 touchdowns and under 225 had 1,535. For the past decade, the numbers are 608 and 2,631. Looks like a big difference, huh? However, far fewer receivers fall into the 225-plus group.
I decided that instead of looking at it from an over/under 225 lb. metric, which also uses a somewhat arbitrary cutoff, why not look at a weight-to-height ratio. I simply took a player's total pounds and divided it by inches. The numbers range from 2.4 lbs. per inch to 3.1 lbs. per. The data reveals that there is a clear "sweet spot" range. The players on the endpoints don't do nearly as well as those in said sweet spot. Players who average 2.6-2.8 lbs. per inch accounted for 1,212 touchdowns in the yearly study, or 59.3 percent. The decade is higher at 62.4 percent (2,021) and dips a bit to 55.8 (1,279) for the Top 50. You could argue 2.6-2.9 is the true "best range," as those percentages jump to 72.3, 76.7 and 71.5 percent. Basically, 2.4-2.5 and over 2.9 are statically less successful.
In the end, "team tall WR" should be disbanded, but while size doesn't matter in that aspect, it actually does when we're talking about a quality weight-to-height ratio.
Main image photo credit: Fernando Escovar 
Be the first to know
Want FREE Fantasy and Betting Advice and Savings Delivered to your Inbox? Sign up for our Newsletter.