Besides Marshawn Lynch (three touchdowns, over 100 total yards), the best player on the field for the Seahawks last night was probably Richard Sherman. He didn't have the most tackles, or the most yardage after his interception, or any sacks. But he did cover the hell out of Anquan Boldin and had the most fun out there. And isn't having fun the most important thing?
First, Sherman had a timely interception of Colin Kaepernick in the fourth quarter (via Bleacher Report):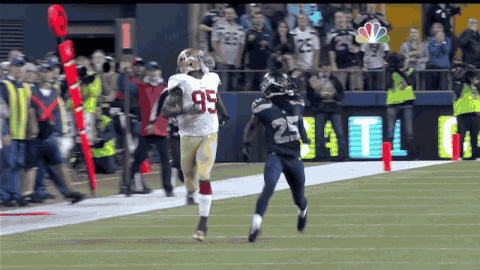 Then he celebrated by dancing with the Seahawks cheerleaders (via BR):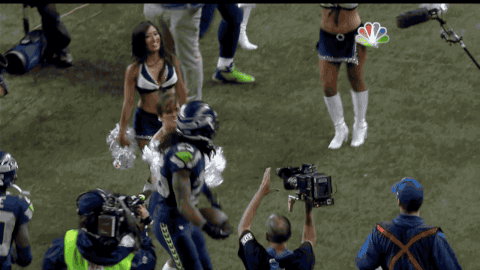 And finally, he gloated after the game by running up his former coach — noted hard-ass Jim Harbaugh, who was running off the field — and slapping him on the hard-ass. There's plenty of known bad blood between these guys dating back to their Stanford days, which must have made this win especially sweet for Sherman (via SB Nation):
Of course, Sherman then had to turn the butt slap into another little piece of dramatic fuel for the fire, saying that Harbaugh didn't respond to his overture, which appears to be false based on the above GIF. But all in all — playing well, dancing with a large group of women and getting to stick it to your former boss — Richard Sherman had a damn good Sunday night. What'd you do — sit through an hour-long lightning delay just to make sure your fantasy team would hold on for the win this week? That's so like you.