Week 2 Fantasy Football Rankings: Updated For Sunday Morning
Jump down to the Week 2 rankings if that's all you're here for! They're updated as of 11am Sunday.
---
I figured of anyone, I should be the one to address the C.J. Anderson panic. So, in addition to the Week 2 ranks and sleepers, here's an added breakdown of the CJA mess...
Is it time to panic? After all, we've seen two awful games from C.J. Anderson, and judging by the amount of Twitter hate, plenty jumped on board with my 2015 CJA love/hype. I think everyone knows that I had CJA as my top player for this year, but in case you didn't, well… there you go. "So, tell us Jake. Time to panic? Trade him for whatever we can get? You're the worst!" You didn't need to toss in that last part, but as the biggest proponent for Anderson there is, I wish I could tell you not to worry at all… but I can't.
Yes, no other team knows better how to stop a Gary Kubiak offense than the Ravens. And yes, Anderson is dealing with turf toe. Okay, fine. However, there are two reasons I'm not sleeping through the night, and it's not because of that dang yippy dog a few houses over!
First, the Broncos offensive line looks atrocious. It's not only Anderson struggling behind them, but Peyton Manning can't get decent time in the pocket and Ronnie Hillman is getting hit in the backfield too. Second, speaking of Hillman, despite the line not creating quality lanes, he found a few more holes again this week. Hillman now has 21 carries for 75 yards (3.6 YPC) which is far from great, but Anderson has a Montee Ball-sian 24 for 56. This is the same player who had 158 carries for 728 yards (4.6 YPC) over the last seven games (one playoff) in 2014.
The Broncos and Anderson have a long break before their next game, so the toe shouldn't be an issue in Week 3 and the Lions weakened defense is on tap. The offensive line though? That's going to remain a problem. Plus, Kubiak certainly isn't using Anderson as his bellcow running back, even though he echoed the fact that he loves them! *shaking fist angrily*
You can't sell Anderson now (won't get any trade value), and I wouldn't because he still has the potential to be the top running back from here on out. After all, just think how much the Eddie Lacy owners hated life if they sold early last year. That said, if Anderson falters again in Week 3, well, abandon ship… heck, just burn it all down. No one will feel the sting more than I will… but I doubt that makes you feel better.
Nevertheless, hold steady one more week, and let's send our strongest prayers, happy thoughts and rainbow sunshine good will Anderson's way!
---
While you're here, sign up and play DraftKings and get a FREE entry into the Milly Maker! Wooo!!
Also, check back Sunday morning for updated rankings (these are as of Thursday afternoon).
---
Pretty dang good start to the season sleeper and bust wise, huh?
Here's the thing to keep in mind though… It's just ONE week! Breathe folks. Take a step back from the keyboard and don't drop make drastic moves.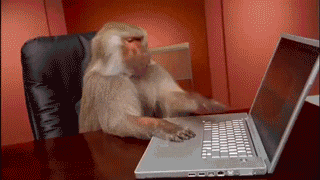 As in, don't go dropping Ryan Tannehill for Marcus Mariota or Andre Johnson for Nate Washington or Larry Donnell for Tyler Eifert… oh, wait. Yea, about that last one. Apparently, not as many people listen to me as I wished was the case. One day, maybe… nah, but I'll take what I can get.
If you recall one of my Sleeper and Bust pieces from the preseason, I implored you to draft Eifert. However, Eifert was still owned in just 16.2 percent of NFL.com leagues and 40.1 percent of ESPN leagues. I guess more ESPN players listen to me? In any case, this man is a beast, was only held back by an injury and shared snaps with Jermaine Gresham. Eifert is in contention as the No. 2 option for Andy Dalton and is a must-own everywhere.
But to circle back, don't overreact to one week. The Ravens know how to stop a Gary Kubiak offense. The Patriots backfield will still annoy you every week now that LeGarrette Blount is back. Marcus Mariota will not be a Top 10 quarterback, and a plethora of running backs will still be RB1s despite Week 1 performances. I know it's frustrating to lose right out of the gate, but picking up the Kevin Ogletree's of the world will frustrate you much more than living through a rough game or two for your studs… or have you all forgotten what Ogletree did after Week 1 in 2012?
Yes, your Fantasy Football season is only 13-14 weeks, but one loss is not going to torpedo your season. Dropping Top 100 players for the flavor of the week will though. So saddle up, brush it off and read up on Week 2 Fantasy advice so you can rebound. If you started 1-0, well, all the better. You should be looking to take advantage of those panicking owners in trades.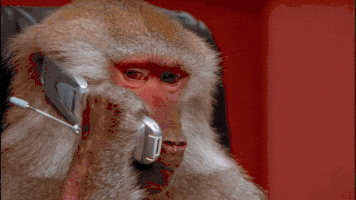 (As always, and a reminder, the Week 2 Fantasy Football rankings are coming this afternoon!)
SLEEPERS (my positional rank STD/PPR)
Colin Kaepernick, SF (QB15) – In case you forgot already (opening night last Thursday seems so long ago), Tom Brady torched the Steelers defense for 288 yards, 4 TDs and 27.6 FP (Yahoo!). No, I'm not putting Kaepernick in the same breath as Brady, but the Steelers defense is going to get abused all year. They can't stop anyone in the passing game… or running game. Interesting, because Kaepernick is also a great runner and already leads all quarterbacks with 41 rushing yards. You want a DFS contrarian pick, you got it.
Carlos Hyde, SF (RB9/14) – Just in case you need to be reminded about how good he was last week and the above… I hope you don't.
Ameer Abdullah, DET (RB14/8) – Was last week not enough to convince you of his RB1 potential every week? It should have been.
Lance Dunbar, DAL (RB45/39) – Eight targets, eight receptions, 70 yards. The Cowboys obviously have a gameplan for Dunbar, and you can expect it to remain or even increase with Dez Bryant out. We know what a matchup with the Eagles means, and Dunbar has real RB2 potential in PPR leagues.
Duke Johnson, CLE (RB43/44) – Not for the faint of heart, as the Browns look like they're headed to being a backfield nightmare for Fantasy owners again. However, Isaiah Crowell struggled, and while it's true that the matchup had a lot to do with that, Johnson is as talented as Crowell (different skill set though) and could easily push for more touches against a weak Titans defense.
Charles Johnson, MIN (WR40/38) – The Lions look like they will struggle this year stopping the pass. As seen with Philip Rivers and Keenan Allen, receivers that can move around and get open in the short-to-intermediate range will do major damage. Mike Wallace is still Mike Wallace and brings big-play potential, but Johnson can be this week's Allen… okay, maybe just 50 percent of it at least.
Nelson Agholor, PHI (WR39/39) – If you know me, you're probably expecting an "I told you so" about trusting Agholor too much too fast. I won't do that because I'm here to tell you not to panic with Agholor either. He played 80 percent of the Eagles snaps, and even with his needed improvement in some areas, Agholor is a great route runner. Snaps + route running precision = opportunity. It will come, and the Cowboys are a great matchup to see it turn into on-field production.
Pierre Garcon, WSH (WR30/21) – I was already high on Garcon this season and expecting a bounceback. With DeSean Jackson out, how can you not like him too?
Torrey Smith and Anquan Boldin, SF (WR49/50) – Again, this Steelers defense is ripe for passing pickings.
Cole Beasley, DAL (WR43/44) – The focus will be on Terrance Williams, especially on waiver wires, and rightfully so. Don't dismiss Beasley though. He had six targets, four catches and 49 yards last week and will see more work with Dez sidelined. Beasley is a sneaky good PPR play.
Charles Clay, BUF (TE21/16) – Would I feel comfortable starting him? Not really, and there should be better options for you. If the waivers were picked clean and/or you're looking for a punt play in DFS, Clay is as good as any, or did you not see how much trouble the Patriots had covering Heath Miller? (11 targets, 8 catches, 84 yards for refresher). Plus, Scott Chandler had a handful of good games against the Patriots the past three years while in Buffalo… nugget of random interest or potential trend? (probably just the nugget part)
BUSTS
Tony Romo, DAL (QB11) – I've always been a huge proponent of Romo in Fantasy, even writing articles about his being underrated. Not this week. With Bryant out, the top two options are Terrance Williams and Cole Beasley. That would be concerning in itself, but the Eagles defense – albeit weak at times – is adept at forcing turnovers. If you have another option, I'd steer clear of Romo's first Dez-less start.
Frank Gore, IND (RB22/22) – I actually am happy about this situation Fantasy wise because I'm going to be in full buy-low mode after this week. Gore still has RB1 potential with the Colts, but he's starting with two tough opponents. The Jets defense is arguably the best in the league, which means another tough week, but as I mentioned, start buying up shares after Sunday as the schedule softens immensely with TEN, JAX, NE and NO in four of the next five games.
Dion Lewis, NE (RB41/38) – Waiver wire darling, Dion Lewis, warrants RB2/3 consideration in PPR leagues, but heck if I want to trust him in LeGarrette Blount's first game back. Heck, I don't even trust Blount. Well, let me clarify… I don't trust Bill Belichick. If you haven't destroyed a laptop, phone or a portion of a living room wall thanks to his weekly running back shenanigans, you're better than most. The Bills defense is great, and really, who knows the planned usage in the backfield.
Golden Tate, DET (WR27/30) – Many warned drafters about Tate's numbers with and without Calvin Johnson on the field. Granted, the Chargers defense wall all over the Lions offensive line and Matthew Stafford, but that wasn't because they're now one of the best. The Lions line is one of the shakier units, and Tate still struggles for consistency when Megatron plays. A divisional road game doesn't do anything to squash concerns.
Marvin Jones, CIN (WR59/61) – Jones will eventually become a great weapon for Andy Dalton, but again… eventually. Jones is still a bit slowed from missing some preseason while still trying to bounce back from a tough season-ending injury last year. Mohammed Sanu saw more snaps in Week 1, and until Jones sees significantly more than Sanu, Jones is best left on benches.
Larry Donnell, NYG (TE19/21) – It could be that Donnell still isn't 100 percent, or maybe the Giants just plan to mix him Daniel Fells into the plan each week. Who knows? We certainly don't, as everyone was shocked to see Fells getting more work. You just can't start Donnell with confidence… and don't really need to with the plethora of options at tight end this year.
Image via Flickr
Be the first to know
Want FREE Fantasy and Betting Advice and Savings Delivered to your Inbox? Sign up for our Newsletter.