Week 10 Fantasy Football Rankings, Sleepers, Contrarian DFS Picks
As you read this, I'm sure 49 percent of you are happy, 49 percent are ticked off, two percent are laughing about their write-in choice and 99 percent are depressed that we actually had to choose between those two options. It is all too similar to choosing between Robert Woods and Chris Conley for your third wide receiver. You think to yourself, "How did I get here?" but then sometimes, you get a surprisingly terrific result as with Woods this past week. If only we were fortunate enough to feel that way about our next president (no, I don't know who won as of writing this, and no, I also don't care enough to go back and update this part… what are Canada's immigration laws again?).
As a reminder, if you missed this week's Waiver Wire and Quarterback Streamers piece, click over to find help at every position, including quarterback streamers.
Week 10 QB Sleepers
Joe Flacco, BAL – Flacco's best game of the season came in Week 2 against… wouldn't you know it… the Browns. It's the only game where Flacco threw for over 300 yards and two touchdowns. In fact, it's the only game where Flacco threw two touchdowns this year. The Browns have given up at least one passing touchdown to every quarterback this year, and Flacco has a healthy Steve Smith back. This is likely the last time you can stream Flacco for the season, so enjoy.
Week 10 RB Sleepers
Matt Asiata, MIN – Having a bye week isn't magically going to fix the Redskins run defense. They're allowing the fifth most FPPG to running back with 926 yards and 10 touchdowns allowed in eight games. Only the Ravens and Eagles failed to find the end zone, and Asiata is the best bet out of the Vikings backfield to run for a score. Jerick McKinnon has value too, but with shared touches give me the option inside the 10-yard line.
Chris Ivory, JAX – Sorry NFL referees, I hate to pile on, but that was yet another mistake, as Ivory scored before fumbling that ball. Alas, Ivory owners lost the touchdown, but many likely missed out on the 107 rushing yards with Ivory on the bench anyway. The one thing you can do against the Texans this year is run on them, which gives Ivory the potential to notch solid back-to-back weeks. In fact, the Texans have given up five games of 100-plus rushing yards and double-digit standard points in every game.
Paul Perkins, NYG – The Giants need to get something working in the backfield, though with their offensive line issues, that may be tough to do. The five of them couldn't stop a charging deer with a machine gun.
Nevertheless, the Giants will likely start seeing what Perkins can offer them, as Rashad Jennings has been ineffective this year. Again, the line is a factor in the running game's struggles, but Perkins is elusive with good burst, and the Bengals have given up five rushing touchdowns in their last four games. Perkins' YPC isn't attractive, but Jennings is averaging just 2.02 since Week 2. Perkins can't be that bad even behind the offensive line.
Week 10 WR Sleepers
Corey Coleman, CLE – Hue Jackson said he's looking for Coleman to be even better in his second game back from injury, but his first game wasn't too shabby. The real appeal is seeing what Coleman did against the Ravens the first go around with five catches for 104 yards and two touchdowns. Yes, Cody Kessler is at quarterback, but he did target Coleman seven times last week, and only the 49ers have given up more receiver touchdowns than the Ravens (14). On top of that, they have allowed an average of 29.1 FPPG to receivers since Week 2.
J.J. Nelson, ARI – Nelson has 19 targets, 11 receptions, 163 yards and two touchdowns in his last two games, which just happens to coincide with his emergence as the team's third receiver. With those numbers, you could even argue he's the team's No. 2, but John Brown is holding down that spot. Either way, the Cardinals run plenty of three-receiver sets, and guess who they face this week? Those 49ers! In case you didn't know, only the Rams failed to have their receivers reach the end zone against the 49ers. Since then, every team except for the Seahawks have at least two receiver touchdowns, and the 49ers are allowing 27.0 FPPG.
Rishard Matthews, TEN – Since Week 4, Matthews has scored 8.2, 9.2, 13.0, 3.7, 9.8 and 18.3 points in standard leagues. The targets are a bit volatile, but as with Matthews' performance last year, he is quite productive on a per target basis. Matthews ranked inside the Top 10 for both standard and PPR when it came to Fantasy points per target last year. In the last six games, Matthews has a 76.7 reception percentage and 2.07 Fantasy points per target. That's rather appealing, especially in a matchup with the Packers vulnerable secondary.
Week 10 TE Sleepers
Dennis Pitta, BAL – Not surprisingly, the Browns struggle to stop tight ends, and just as I did last week with Jason Witten, I'm attacking them with my sleeper. The Browns allow 13.4 FPPG to tight ends with 728 yards and eight touchdowns. Only the Lions have allowed more touchdowns (nine) and no one has as many yards. Pitta's only double-digit standard game of the year was against the Browns, when he had 12 targets, nine catches and 102 yards. The Browns simply get peppered by the opposition.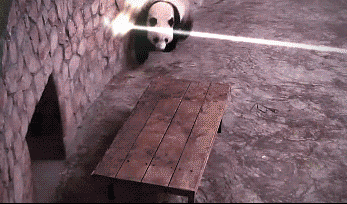 Look for Pitta to notch his second this week and possibly even find the end zone… finally.
Week 10 Fantasy Football Rankings | Week 10 Flex Rankings
Week 10 Blind Spot Players
In case you're new to this, the Fantasy Blind Spot refers to players that you want to target in tournaments, such as the Millionaire Maker, etc… contrarian players if you will. They usually have one of the following characteristics:
1) have been performing well but haven't had a breakout game or big enough numbers to get Fantasy players talking, and/or
2) are in a price range of other more popular option, and/or
3) have frustrated with disappointing performances but have a great matchup to finally break through
DraftKings Week 10 Sleepers
CLICK HERE for a Free Millionaire Maker Ticket at DraftKings for New Players!
Drew Brees $6900 – Many will fade Brees due to the matchup, but Brees is another level of quarterback at home. The numbers he's put up in New Orleans has created a false narrative that he isn't good on the road. Brees is still great on the road; he's just a Fantasy god at home.
Over the last two years, Brees is averaging 33.2 Fantasy points at home and 20.9 on the road with 366 yards and 2.9 touchdowns versus 289 and 1.6. This year alone, Brees is at 35.0/382/3 and 24.1/290/2.3. Look at those home numbers! Ignore the matchup and roster Brees' greatness at a decent price.
Devontae Booker $7000 – Booker will be another low-owned player due to his price and Week 9 performance. Booker is still very talented and in the mold of C.J. Anderson, and the Saints can't stop the run… well, really anything on defense. They're allowing 31.9 FPPG to running backs in PPR scoring with 14 total touchdowns in eight games. Booker has the potential to provide 3x value in this matchup.
Todd Gurley $5300 – At some point, the price drops so far on some players that you just can't avoid them. That's the case with Gurley, and while I like him much more after this week, the price is appealing enough to roster him in a few lineups. The Jets aren't are scary as you would think, as they sit middle of the pack in FPPG allowed (23.7) and Gurley had games of 21.0 and 18.8 in the two games he's found the end zone. The Jets allowed Isaiah Crowell and Jay Ajayi score the last two weeks.
Jordan Matthews $5900 – At this price point, Matthews would have topped 2x value four times this year and 3x value twice. The Falcons give up 43.8 FPPG with a league-high 1,657 receiving yards and 14 touchdowns. Over the last three games, opposing No. 1 receivers have 22 receptions, 384 yards and three touchdowns. Easy money!
Chris Conley $3500 – I might like Conley whether or not Jeremy Maclin plays this week. The last team failing to have a receiver score against the Panthers were the Vikings in Week 3. The Panthers secondary is a shell of its former self, and a banged up Maclin can play decoy while Conley capitalizes on the matchup. The price is the real appeal though, as the Panthers have allowed 13 receivers since Week 3 to notch eight points or more, which is more than 2x value. Of course, we want 4x-plus value here, which is doable, but Conley is a great cash game play with tourney upside.
Zach Miller $3600 – Wait, you're going to give me a tight end averaging 3.4x value this year (12.2) based on this week's price? Um, okay, thanks DraftKings! Miller had 15.8 points last week against the Vikings, and the Buccaneers allow an average of… wouldn't you know it… 12.2 FPPG to tight ends. They've also given up three touchdowns in the last two games, and Jay Cutler is back at quarterback for the Bears.
FanDuel Week 10 Sleepers
CLICK HERE for a Free $10 at FanDuel for New Players!
Ben Roethlisberger $7700 – You know the potential of Roethlisberger with his four, five and six-touchdown games, but you also know the inherent risk of a performance such as last week. Big Ben definitely wasn't 100 percent, and his numbers are quite poor both in games after an injury and ones in Baltimore. The Cowboys secondary was already weak and lost more pieces of late, and with Antonio Brown, Sammie Coates (good play too) and Eli Rogers all 100 percent, this could be one of those monster weeks for Roethlisberger.
David Johnson $9400 – No, Johnson isn't in a blind spot or a sleeper at all. I just want to point out that you should do everything you can to fit him into your lineup against the 49ers!
Matt Asiata $5800 – Overall, I suggest paying up at running back this week. Trying to mine for value leaves you picking from options such as Asiata. Bleh. In Asiata's defense, as with Big Ben, he has multi-score potential, and the Redskins have given up 10 rushing touchdowns in eight games (none receiving to running backs). Asiata finding the end zone twice would make him a huge value, especially with a basement level ownership percentage.
Alshon Jeffery $7,200 – This pricing is adjusting slowly to Jay Cutler's return and Jeffery bouncing back. Otherwise, given the talent and the Bears matchup, Jeffery should be in the $8,000 range. Jeffery managed 14.3 points on 63 yards and a touchdown last week, and that was against the Vikings. The Buccaneers allow the third most FPPG to receivers with 12 touchdowns in eight games. In fact, the last two games have seen Amari Cooper go for 12/173/1, Michael Crabtree 8/108/0 and Julio Jones 8/111/1. I'm very excited to see what Jeffery can do.
John Brown $6200 – There is hesitancy when it comes to rostering Cardinals receivers, and it's understandable. It's often tough to predict which one (or two) of the three will have a big game, but as with David Johnson, we're talking about the 49ers here. Brandin Cooks "only" posting 66 yards was a bit of a disappointment when you see Michael Thomas' day and after Mike Evans and Russell Shepard both scored right before the 49ers bye, as did Robert Woods and Justin Hunter in Week 6. This matchup is promising enough for Larry Fitzgerald and Brown to both post good games, and John Brown did have a mini run of 16 receptions and 214 yards in Weeks 3-4 earlier this year.
Tyrell Williams $5900 – If you look at Williams' last five games (20.2, 4.3, 17.5, 0.9, 15.5) you might think, "Well, he's inconsistent and hey, he's in line for a down week." That's until you realize that the two down games were against the Broncos. The Dolphins allow the eighth most FPPG to receivers and have given up at least one receiver touchdown in every game except one this year, and that one game just happened to be when Terrelle Pryor put up 144 yards on them.
Zach Ertz $4600 – This is another matchup play, and it's actually a good opportunity for Ertz to score for the first time this year. The Falcons started the year allowing a tight end touchdown in four straight games before keeping the Broncos, Jimmy Graham (still had 89 yards) and Chargers out of the end zone. The Bucs likely started a new streak, as Cameron Brate had 43 yards and a touchdown last week. A simple game like that would give Ertz close to 3x value.
Main Image Credit: Rich Graessle/Icon Sportswire
Be the first to know
Want FREE Fantasy and Betting Advice and Savings Delivered to your Inbox? Sign up for our Newsletter.