Updated Week 12 Fantasy Football Rankings | Week 12 Sleepers | DFS Picks
Happy gorge yourself on too much food and slip into a carbohydrate coma week!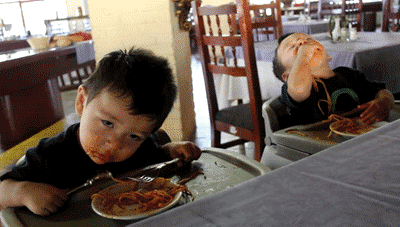 Not to get all cheesy, but I am eternally grateful for my family, friends and job (and GIFs!). I'm a lucky man, and I am thankful for each and every one of you that reads, follows and supports me… unless you ask, "Well, I see your rankings but who would you start?" Then, I want to go on a rampage to make up for the frustration.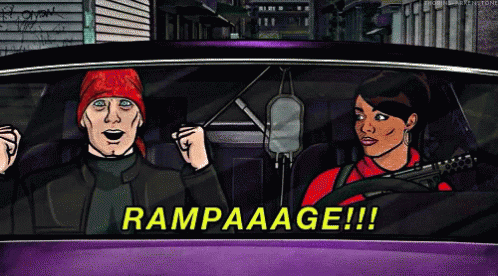 Speaking of frustration, I know A.J. Green and C.J. Prosise owners are feeling it right now, but don't throw in the towel yet. All it takes is 2-3 playoff wins with the right amount of luck and you can still win it all. Let's use the Week 12 Fantasy Football rankings to help get you into the playoffs and see if you can finish the season being thankful for the end result.
As a reminder, if you missed this week's Waiver Wire and Quarterback Streamers piece, click over to find help at every position, including quarterback streamers.
Week 12 QB Sleepers
Colin Kaepernick, SF – I shouldn't even need to put Kaepernick here. In fact, he doesn't deserve to be here. However, looking at his ownership percentage, it's clear that Fantasy owners still don't want to use Kaepernick. Since taking over in San Francisco, Kaepernick is the 11th best quarterback in FPPG, and over the last three weeks only Aaron Rodgers, Russell Wilson, Marcus Mariota and Dak Prescott have more points.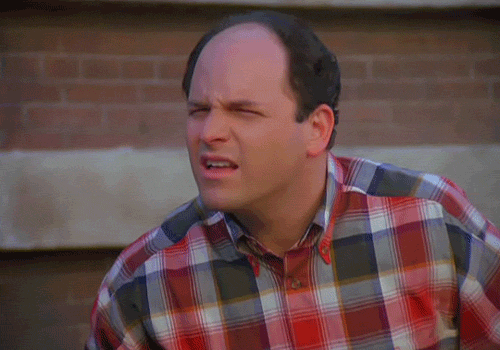 With a 15-point floor and 25-point ceiling, Kaepernick deserves to be in lineups every week.
Week 12 RB Sleepers
Devontae Booker, DEN – It's tough to find deeper sleepers at running back when 1) no one is on a bye and 2) everyone knows the majority of running backs you can trust. With Booker, owners are a bit hesitant to use him after a letdown against the Raiders and mediocre game against the exploitable Saints defense. The Broncos host the Chiefs, and owners might fear their defense, but the Chiefs are middle of the pack against the run and have given up five receiving touchdowns to running backs. Booker hasn't played as well as C.J. Anderson, but given his workload and opportunity, you can't bench him.
Chris Ivory, JAX – It sounds as if T.J. Yeldon will miss Week 12, and if so, Ivory is a must-start in nearly all leagues. Ivory was a RB1 last year in standard and PPR. Against the Lions last week, he caught all six targets, which was not expected. With no Yeldon in the backfield, Ivory is a near lock for 20-plus touches, and the Bills run defense is middle of the pack just like the Chiefs and have allowed 10 rushing touchdowns.
Duke Johnson, CLE – Johnson's value is directly tied to Josh McCown. When McCown is at quarterback, Johnson has more targets and catches and scores more Fantasy points. Johnson is strictly a PPR play, but those needing a flex-level option can use Johnson in a game where the Giants should have a decent lead, forcing the Browns to pass more, as they did last week against the Steelers.
Week 12 WR Sleepers
Sterling Shepard, NYG – Shepard started the season hot and fell off for a stretch, but now he's back. Over the last three weeks, Shepard ranks as the 10th best receiver with 10.7 FPPG thanks to scoring in all three games.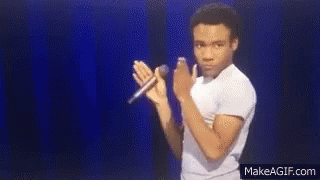 If you are worried that Shepard is too touchdown reliant, well, the Giants face the Browns. Only three teams have allowed more receiver touchdowns, and the Browns have also given up the third most yards. Make sure Shepard stays in your lineup.
Brandon LaFell, CIN – It's a lot to ask LaFell and Tyler Boyd to replace A.J. Green's production, but they will try. The most important part for this week's matchup is the potential scoring opportunity. The Ravens are one of those three teams worse than the Browns (mentioned above with Shepard) and have allowed the most receiver touchdowns this year (18). They have also allowed receivers to score touchdowns on 68 percent of their red zone targets. LaFell had a few nice games and three of his four touchdowns before Tyler Eifert returned, and now he's back to being one of the team's top two red zone options with Green sidelined.
Kendall Wright, TEN – As with LaFell, I don't want to start Wright and hope you don't need to, but the opportunity is here if needed. The Bears have allowed the fourth most receiving yards and most receptions on the year, which helps boost Wright's value. The problem with Wright is that he has just one game with over four receptions, but that came in another highly favorable matchup (Browns). With the Bears run defense ranking among the best, the Titans should pass more than usual this week, making Wright a high risk/reward play.
Week 12 TE Sleepers
Dennis Pitta, BAL – I'm as frustrated as anyone is when it comes to Pitta, but the outlook is good for him this week. The Bengals have allowed the fifth most receptions, fourth most yards and fourth most Fantasy points to tight ends. Pitta has just two games with more than 4.2 points… yea, bleh… but that's why he's purely a PPR play. In PPR leagues, Pitta has three double-digit games with one of 19.2, and this is a great opportunity for him to make it four and leave you smiling.
Week 12 Fantasy Football Rankings | Week 12 Flex Rankings
Week 12 Blind Spot Players
In case you're new to this, the Fantasy Blind Spot refers to players that you want to target in tournaments, such as the Millionaire Maker, etc… contrarian players if you will. They usually have one of the following characteristics:
1) have been performing well but haven't had a breakout game or big enough numbers to get Fantasy players talking, and/or
2) are in a price range of other more popular option, and/or
3) have frustrated with disappointing performances but have a great matchup to finally break through
DraftKings Week 12 Sleepers
CLICK HERE for a Free $20 at DraftKings for New Players!
Russell Wilson $6700 – Wilson was on fire in the first two games post knee brace, but passing wise he was a bit quiet last week. Don't concern yourself much, as Wilson has a terrific matchup this week, despite heading to the east coast… and he still had 25.28 points thanks to a receiving touchdown. No, you can't count on Wilson catching a touchdown this week (or ever again), but the Buccaneers have allowed 1,300 passing yards and 10 touchdowns in the last four weeks, and Wilson had 630 yards and five touchdowns in those two games mentioned.
Melvin Gordon $7000 – If you want to beat the Texans defense, you attack them with the run. The Texans are allowing the eighth most FPPG to running backs. Gordon didn't find the end zone against the Dolphins and was on a bye last week, making him fall into the blind spot with few people taking about him. Don't forget that Gordon has five games of 20-plus points and had 36.1, 22.5 and 39.1 in the three games before the Dolphins matchup and has been powering up the middle of defenses for scores all year.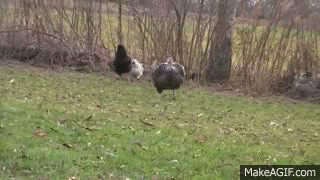 Jeremy Hill $3900 – The matchup is brutal, as the Ravens are the toughest matchup for running backs. However, Hill has the Bengals backfield to himself and Brandon LaFell is banged up, maybe even out this week. Seeing 20-plus touches nearly guarantees Hill will hit 2x value, and if he can find the end zone, Hill would hit 3x-plus value.
Brandin Cooks $6800 – Wait, what? Cooks is the cheapest he's been all year, and that's baffling. For everyone that talks about Drew Brees being better at home, the same holds true for Cooks. He's averaging 21.4 FPPG at home with two games over 33 points. This price is way too low, and you should make sure Cooks is part of your lineup this week.
DeVante Parker $4700 – The 2015 late season version of Parker is back with 18.3 and 21.9 points the last two weeks, and the matchup this week sets Parker to come out firing for the third straight game.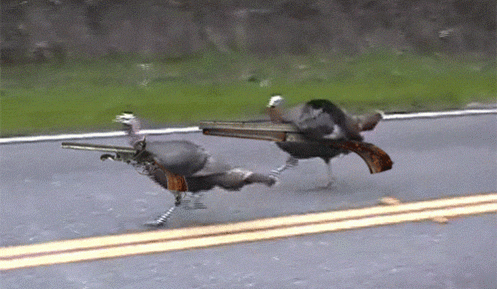 The 49ers are allowing the second most FPPG to receivers and are the worst in the league at defending the right side, where Parker just so happens to line up more than anywhere else.
Julius Thomas $3000 – This is purely about the value and your attempt to hit 3x or higher value. The Bills haven't faced many quality tight ends, but they let the Patriots put up 120 yards and 144 yards and a touchdown with the Seahawks totaling 119 yards and two touchdowns. Thomas isn't quite on the level of Rob Gronkowski or Jimmy Graham, but he does have four touchdowns and hit at least 11 points in each of those games. OUT
FanDuel Week 12 Sleepers
CLICK HERE for a Free $10 at FanDuel for New Players!
Drew Brees $8600 – If you're going to pay up at quarterback, make it Brees. At home this year, Brees is averaging 366 yards and three touchdowns. That's an average of 26.64 points on FanDuel, which tops Brady's season-long average of 24.3. It's really as simple as Brees being at home and the fact that players are always reluctant to spend big at quarterback, especially in a no-bye week.
Jay Ajayi $8400 – Ajayi has cooled off the last two games, and it doesn't help that the Dolphins are losing offensive linemen seemingly every week. However, this is the same running back that rushed for 529 yards and four touchdowns in three straight games. On top of that, the 49ers allow the most FPPG to running backs, and their lead over second place (Browns) actually widened the last five games with a ridiculous 923 rushing yards and eight touchdowns allowed.
Spencer Ware $7000 – Ware had some terrific games earlier this year. With three games of 20-plus points in his first six, Ware showed he had one of the highest ceilings for running backs. Ware has a great opportunity to reach that ceiling this week. First, the Broncos defense is susceptible to the run with the fourth most FPPG allowed to running backs. They have five games of 20-plus points allowed to teams' backfields including two over 40. Second, Charcandrick West is questionable for this week, giving Ware the potential for a heavy workload. Ware has plenty of upside in Week 12.
Larry Fitzgerald $7200 – There will be plenty of players that fade Fitzgerald for the fear of Desmond Trufant. That's understandable, especially with Carson Palmer's play. That combination can be horrifying.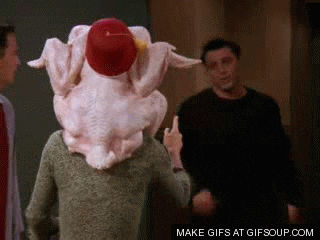 But the Cardinals move their receivers around enough for Fitzgerald to avoid Trufant at times. In fact, Fitzgerald lines up in the slot 65 percent of the time where Trufant only goes 18 percent of the time. The Falcons are allowing the fifth most FPPG to receivers with the third most touchdowns. Fitzgerald is a nice contrarian pick.
Jordan Matthews $5600 – Matthews has 44 targets in the last four games for 18.0, 11.8, 10.3 and 8.4 points. That trend isn't exciting, but this week's matchup is. The Packers haven't been able to stop anyone's passing game over their last four games with 771 yards and nine touchdowns allowed. On top of that, Matthews is a slot-flanker receiver, and the Packers slot corner (Micah Hyde) has been torched this season. It would be a shock if Matthews doesn't hit 3x value.
Gary Barnidge $4800 – Any half decent tight end has done well against the Giants this year, going all the way back to Jason Witten in Week 1. Josh McCown at quarterback means Barnidge can actually have good numbers, and Barnidge was able to score against a much tougher defense for tight ends last week (Steelers) once McCown entered the game. It was Barnidge's first touchdown of the year, but he reeled off five straight games with 57 or more yards earlier this year, and if he can hit 60 and a score, he'll be close to 3x value.
Main Image Photo by Kellen Micah/Icon Sportswire
Be the first to know
Want FREE Fantasy and Betting Advice and Savings Delivered to your Inbox? Sign up for our Newsletter.