Updated Fantasy Football Week 14 Rankings, Flex Ranks, DraftKings Contrarian Picks, Sleepers, GIFs Galore
I've been in one car accident my entire life, and yes, it was, unfortunately, my fault. But more on that in a minute. I learned a tough lesson that day, and no, it wasn't about my driving, it was about pushing my luck, or "getting too cute."
Of course, you all want to know how it happened.
Well, I was fresh out of high school, driving my new Ford Escort ZX2. Woohoo! Yea buddy, you know you're jealous of that hot rod.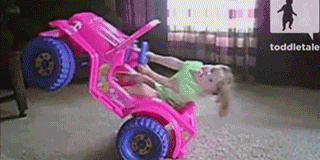 Kidding aside, I was beyond stoked, as any 18-year-old would be, when I got the car as a graduation present from my parents and grandparents (the g-ma provided the upfront money, my parents paid monthly).
Because I graduated in the late 90s, that meant certain things were high in style that you would laugh at today: JNCOs, Timberland boots, baggy shorts… no, I mean BAGGY shorts, Starter jackets, jorts and Oakley's. That last one is key. That summer, I saved up my hard-earned money to buy a sweet pair of Oakley Jackets sunglasses that cost over $100. What a waste of money. In any case, I'm sure you're wondering what this has to do with my accident, outside of the fact that you're now laughing at how I used to dress.
As I was saying… I'm driving my ZX2 down the highway to my friend's house, cruising around 65 mph (speed limit of 60) when I took off my Oakleys to scratch my nose. While doing so, my sunglasses fell to the floor… by my feet. Oh, heck no. There is no way I'm accidentally stepping on my Oakley's and breaking these $100-plus shades. So what do I do? I keep cruising along with one hand on the wheel while I bend over, blindly reaching around on the floor, trying to find my sunglasses without looking down. Good plan, right?
Well, one problem. Just because I didn't look down doesn't mean that I could see the brake lights in front of me. See where this is going? For some reason (I still don't know why) traffic started slowing down, fiercely. I could tell the cars were getting closer, but that brief amount of time between realizing it wasn't just casual braking for people changing lanes, etc. and that people were slamming on their brakes was enough to prevent me from stopping in time. As soon as I realized that, I shot up in my seat and practically put the brake pedal through the floorboard, but it was too late.
My car screeched and squealed, and then I heard it before even seeing it. The gut-wrenching crunch of metal hitting metal. My ZX2 slid under the raised pickup truck in front of me, folding my hood in half.
Yep, I had a giant teepee for a car hood. I barely did any damage to the truck, but the damage to my car totaled over $3,000.
We waited for the police, and once the officer arrived, he went to the pickup owner first (not surprising given the situation, but I didn't need that "nice work you punk @$$ kid" look he gave, as he told me to sit in his car). He came back, got into the cruiser with me and asked for an explanation. I told him it was obviously my fault (uh, no $%*# Sherlock) but that I just made a dumb mistake of trying to get my sunglasses before I stepped on them, and that's why I couldn't see the tail lights and stopped too late.
This is where the life lesson comes in folks.
He told me that he was going to write me a ticket for following too close, but it could have been wreckless driving.
I should have just taken it and kept my mouth shut. Man, I should have kept.my.mouth.shut.
"But sir, (because saying "sir" is going to make this better) why am I getting a ticket when I wasn't following too closely?"
Dang it, Jake… you ARE a punk @$$ kid and deserve what's next.
"Fine, Mr. Ciely. I was being nice, but it was wreckless driving, whether you lost your glasses or not. If you really had plenty of distance to stop, you should have never hit him. Sign here. Your court date is on the ticket. You can wait in your car for the tow truck."
Remember that stomach-churning feeling I had when I hit the truck? Multiple that by 10, no 100, no 1,000 because now I have a wreckless driving ticket on top of the accident, and I still have to tell my parents!
Everyone, be happy with what you have. Don't push your luck and/or get cute.
If you are still in the playoff hunt or already in the playoffs, don't get cute and start Teddy Bridgewater over Aaron Rodgers in Week 16 because of the matchups. Don't bench Mark Ingram because the schedule is intimidating (how did the benching of Drew Brees, Ingram and Brandin Cooks work for owners last week?) and don't start Albert Wilson because you have a gut feeling that this is finally his week.
You didn't get to this point by over-thinking or opening your fat mouth before thinking first. Okay, so that second part directly relates to my situation, but the point remains. Playoff time is not the time to get cute.
---
As a reminder, these waiver wire players and sleepers are good for DFS too. If you want a free ticket into the Millionaire Maker and haven't signed up yet, just use these links for DraftKings (Millionaire Maker just $3 to play this week!) or FanDuel and enjoy!
Week 14 Waiver Wire Pickups: QBs
Before we hit the waiver wire, a heads up that we're taking a different angle. These pickups will focus on the rest of the season. Matchups and upside are key, as you have no desire to start a player against the Panthers' pass defense or the Jets' run D… or mess with a backfield including three options (four if you're the Giants). You can find my breakdown of the best and worst playoff strength of schedule rankings here.
Jameis Winston, TB – Winston gets the Saints this week, and then you can move on. His last two are against the Rams and Bears, and most don't realize that the Bears' pass defense has been quite good.
Alex Smith, KC – No one has it easier with the Chargers, Ravens and Browns to finish things off… but can you trust him?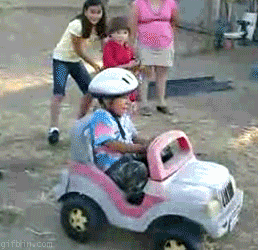 Philip Rivers, SD – This is so you don't cut bait. This week is bad again, facing the Chiefs, but Rivers has the Dolphins and Raiders in the final two games. Even with his outlook bleak due to a receiving corps in shambles, Rivers is still startable in 12-teamers.
Matthew Stafford, DET – His ownership jumped over the past few weeks (good games will do that) and he gets the Saints in Week 15. The 49ers present no concerns in Week 16, but you might want another option for this week against the Rams.
Matt Hasselbeck, IND – Okay, he's not running for a touchdown like Marcus Mariota, but still, did you see the passing line Mariota put up against Jaguars last week? Hasselbeck is a nice one-weeker.
Matt Ryan, ATL – Yes, he's in the streaming conversation this year, weird, huh? Ryan has those Jaguars in Week 15 if you need a Blake Bortles stand-in for Week 15.
Week 14 Waiver Wire Pickups: RBs
Handcuffs – Normally, I just remind you at the end of the running backs to grab your running back's handcuff. However, that's the main point this week with my highlighting some of the best ones.
Charles Sims, TB – If Doug Martin goes down, not only would Sims have high value, but the Bucs only have one tough game out of three (versus Rams, Week 15) with two cakes otherwise (Saints and Bears).
Matt Jones, WSH – He's the Redskins' best back, and there are finally signs that he'll be seeing the majority of backfield work. The Redskins have the Bears, Bills and Eagles. All three rank near the top in FPPG allowed to running backs.
Danny Woodhead and Melvin Gordon, SD – Woodhead is aggravating folks and Gordon hasn't done much for most of the year. Finishing with the Dolphins and Raiders should help… should.
James Starks, GB – It's sounding questionable at best that Eddie Lacy gets his job back this week, but either way, the Packers have the Cowboys and Raiders the next two weeks.
Ameer Abdullah, DET – The Lions' most talented option is getting more time and actually holding on to the ball. The Saints and 49ers in the last two games is a pretty picture.
Week 14 Waiver Wire Pickups: WRs
Kamar Aiken, BAL – Not everyone else might, but I love you Kamar. Well, maybe "love" is a bit strong, but come on people, the man is averaging 10 targets and six receptions over the last five games. That's serious PPR value, and Aiken has a schedule that looks tougher on paper than it really is, plus the Steelers in the title week.
Doug Baldwin, SEA – Pfft, guess I was a year too early on him… twice! (Sold his being a value in 2013 and 2014). Word of caution though. The Rams come to town in Week 16. It will be hard to bench him, but that's a tough matchup.
Willie Snead, NO – Many dropped Snead thanks to the injury and pre-bye goose egg (injury related). The Saints have the Bucs this week, the Jags the last and the Lions sandwiched in there.
Marvin Jones, CIN – Jones was a sleeper last week, and he is again in reality against the Steelers this week. Although, he'll be less of a sleeper now and you don't want him in Week 16 against the Broncos.
Week 14 Waiver Wire Pickups: TEs
Julius Thomas, JAX – If he's still lingering out there in shallow leagues, stop screwing around and just pick him up. He and Greg Olsen both have drool-worthy schedules, and we still don't know when Allen Hurns will return.
Jordan Cameron, MIA – This is all about the risk/reward. Cameron has been a big disappointment, but the Dolphins have the Giants, Chargers and Colts to finish things out.
Austin Seferian-Jenkins, TB – He's finally back! Oh man, and he gets the Saints this week.
Jacob Tamme, ATL – Leonard Hankerson is done for the year and Tamme has been a main part of the offense without him. I already mentioned the Jags in Week 15, and that might be about it outside of deeper/thin leagues as the other two games are the Panthers.
---
Week 14 Sleepers: QB
Alex Smith, KC – Kind of spoiled this one by already mentioning Winston too. He's the more obvious pick anyway and less of a "true" sleeper. Smith has 21.7 and 22.8 points in the last two games (Yahoo!), both being favorable matchups (BUF, OAK). The Chargers allow a ton of points to every position with nearly the same DAFP score as the Raiders (20.7 to 21.4). Smith has nice upside in Week 14, but yes, I agree there is risk here too.
Week 14 Sleepers: RB
Isaiah Crowell, CLE – I really hope you don't need Crowell to get into or through the first round of the playoffs, yet we're coming full circle from his being an early-season sleeper.
This year has been a nightmare for the running back position, and the 49ers are extremely weak against the run. Crowell did manage 62 yards on 11 carries against the strong Bengals defense, and the 49ers let Ka'Deem Carey score… or more importantly, they let strong backs like Thomas Rawls, Todd Gurley, Marshawn Lynch and Eddie Lacy hit them hard.
Shaun Draughn, SF – The yards per carry make you nauseous, but you have to buy in because of how many opportunities Draughn sees per game. Plus, he's on the other side of that Crowell matchup, and the Browns are among the five worst team against the run with the most rushing yards allowed as well (1,543).
Week 14 Sleepers: WR
Kamar Aiken, BAL – See above… even though I know the majority won't listen.
Donte Moncrief, IND – It seems Hasselbeck is on board with focusing on just T.Y. Hilton and Moncrief. Smart. The Jaguars host the Colts this week. Starting to catch the theme of picking on the Jags?
Rueben Randle, NYG – Yes, I know, Randle kinda stinks a bit. How else can you explain his lack of production alongside Odell Beckham with no Victor Cruz? There is potential for him this week, though. The Dolphins are significantly weaker against the pass than the Jets, and he did have six targets last week. Shh, no, there is nothing to see here… don't focus on Randle ending up with just two catches.
Anquan Boldin, SF – The guy gets injured and everyone bails. He was quiet against the Bears, but as I mentioned earlier, they have played well on defense. The Browns are about as favorable as you can get for a matchup, and in the two games prior, Boldin had 5/93 and 8/93. The man still has some skills.
Week 14 Sleepers: TE
Coby Fleener, IND – Fleener doesn't just average more targets, receptions and Fantasy points with Hasselbeck at quarterback this year, it's been that way for his career. While he only had 20 yards last week and 27 the week before, Hasselbeck continues to target him and it's… the JAGS!!! Plus, I already talked about ASJ in the waiver section.
---
Week 14 Blind Spot Players
In case you're new to this, the Fantasy Blind Spot refers to players that 1) have been performing well but haven't had a breakout game or big enough numbers to get Fantasy players talking, and/or 2) are in a price range of other more popular option, and/or 3) have frustrated with disappointing performances but have a great matchup to finally break through. These are the players you want to target in tournaments, such as Millionaire Makers. You want a contrarian lineup, and there are few better ways to build one than by grabbing some Fantasy Blind Spot players.
Free $25 DraftKings Money for New Players (Millionaire Maker just $3 to play this week!) 
DraftKings Week 14 Lineup Sleepers: QB
Ryan Fitzpatrick, NYJ $5,400 – Jameis Winston, Jameis Winston, Jameis Winston. Everyone is clamoring for Winston against the Saints, and while he's a great cash game play, you need to fade him in GPPs. The upside is great, but he needs to have 30-plus points to make sharing him with so many others worth it. Instead, check out Fitzy, who will get overlooked since a popular pivot pick is the same price (Tyrod Taylor). He has three games where he almost hit 30 points, and did you see what Blake Bortles did to the Titans without Allen Hurns? Fitz has Brandon Marshall and Eric Decker at his disposal.
DraftKings Week 14 Lineup Sleepers: RB
Charcandrick West, KC $5,100 – Many will be scared off by the timeshare, and it's understandable. After all, this is a Matt Forte type of situation from years past. West will get all the yards with Spencer Ware vulturing the touchdown. Nevertheless, Forte had some huge days with that threat himself, and West can do the same against a Chargers defense that can't stop the run (or pass-catching RBs – fourth worst in both).
DraftKings Week 14 Lineup Sleepers: WR
Alshon Jeffery, CHI $6,900 – Recency bias works both ways, and people feel burned after Jeffery didn't light up the 49ers last week.
The Redskins secondary let Matt Cassel throw for 233 yards with Dez Bryant and Terrance Williams totaling 62 and 63, respectively. Jeffery could replicate those totals… combined.
Eric Decker, NYJ $6,400 – The man just scores touchdowns. Decker has just three games without a touchdown and still averages 16.2 points in those games, more than doubling up his price tag. Oh yea, that Titans secondary stinks (see: Fitz).
DraftKings Week 14 Lineup Sleepers: TE
Ben Watson, NO $4,400 – Ho hum, just another decent day for Watson. He's not a world beater, but Watson has five double-digit games in his last eight (missed a sixth by 0.1). The Saints lost Mark Ingram for the season, so expect them to go old-school, pass-happy Saints style, which improves Ingram's ceiling against an ailing Bucs defense.
Free FanDuel Millionaire Maker Ticket for New Players
FanDuel Week 14 Lineup Sleepers: QB
Ryan Tannehill, MIA $6,900 – This is not for the faint of heart. After all, Tannehill threw for 86 yards last week. No, that's not a typo and I didn't forget a number in front of the 86. Even so, no team allows more passing yards than the Giants: 3,856, or 321.3 per game! Tannehill does have three mid-20 point games, so the potential is here.
FanDuel Week 14 Lineup Sleepers: RB
DeAngelo Williams, PIT $7,300 – People will shy from DWill thanks to Ben Roethlisberger going ape nuts on the league recently and the matchup. First, remember the Raiders game? Big Ben can throw 300-plus and multiple touchdowns with Williams still having a huge day (37.5 points). Second, Williams had 130 yards (13 points) against the Bengals the first time on just 13 touches. There is a lot of upside here if Williams is rolling again but see double the touches.
FanDuel Week 14 Lineup Sleepers: WR
Allen Hurns, JAX $6,600 – He's back! You know I love some Hurns, and with Vontae Davis focused on Allen Robinson, Hurns is primed to wreck shop. The rest of the Colts' secondary is quite awful, and Hurns did rack up seven straight games with a touchdown this season.
FanDuel Week 14 Lineup Sleepers: TE
Jordan Cameron, MIA $5,000 – Back to Tannehill and the Dolphins, only the Saints have given up more yards to tight ends with the Giants sitting at 75 receptions and 927 yards allowed. Oh, chip in seven TDs too. The only teams that failed to see 7.3 or more standard points were the Eagles, Bucs (without ASJ) and the Jets last week. As with Tannehill though, there is a significant risk for pain.
---
Week 14 Rankings | Week 14 Flex Rankings
---
Matt Jones Photo Credit:Keith Allison
Be the first to know
Want FREE Fantasy and Betting Advice and Savings Delivered to your Inbox? Sign up for our Newsletter.