Sunday Updated Week 6 Rankings, Sleepers, Blind Spot DFS Picks
It's your All In Deal for Week 6 of the Fantasy Football season. Before we get into the waiver wire pickups, sleepers, rankings and blind spot players, we have to discuss two things.
First, it's the time of the season to take risks if your team is struggling. Are you 0-5 or 1-4, maybe even 2-3 and lost Jamaal Charles or aren't scoring much and got lucky with matchups? If so, it's time to chase that flush! Underperforming players? Trade for them. Waiver wire options that could change your season? Go all in. You have to make moves now, or in 2-3 weeks, you'll be watching college basketball and only playing DFS football. Who should you be looking to get on the cheap? Glad you asked. Here's the list of players I'd be buying low because their potential is rather high.
Ryan Tannehill
Andrew Luck
Sam Bradford
Marshawn Lynch
Eddie Lacy
Lamar Miller
Carlos Hyde
Ameer Abdullah
C.J. Anderson (verrrrry low)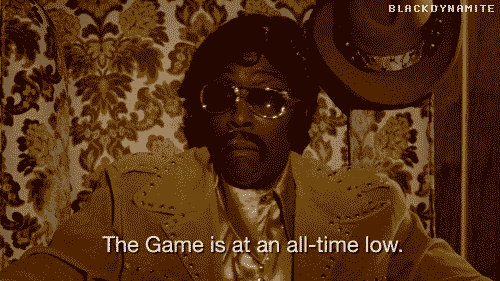 Calvin Johnson
Alshon Jeffery
Mike Evans
Jordan Matthews
Sammy Watkins
Travis Kelce
Jordan Cameron
Some of those might not come for a cheap price. Owners hate to get "bit" in a trade and aren't as willing to sell low these days. However, there are plenty of options for which owners could be frustrated and willing to get anything for the player… i.e. C.J. Anderson! So starting sending out offers. As an aside, owners are lazy. They want to see offers come their way, not make them. Get to it!
The second topic this week is a follow-up on the Todd Gurley trade line, or Gurley 16, from last week. I gave you the only players I wouldn't trade straight up for Gurley. That list was already short and shrunk quickly. We're down to the Gurley 9… as in, yes, Gurley is a Top 10 player for the rest of the season.
Le'Veon Bell
Adrian Peterson
Julio Jones
Arian Foster
Matt Forte
Antonio Brown
Rob Gronkowski
Mark Ingram
Odell Beckham Jr.
Todd Gurley!
Jamaal Charles
Demaryius Thomas
Aaron Rodgers
Eddie Lacy
Latavius Murray
Randall Cobb
Marshawn Lynch
As you saw, Gurley is 100 percent and has left the Rams backfield in the dust. He carried the ball 30 times, rushing for 159 yards, including a 55-yard electric run against the Packers. Benny Cunningham didn't get a carry, and Tre Mason (and Tavon Austin) only had five attempts. I was too conservative last week – even though most thought I was being too aggressive – and have bumped a few more names down the Gurley list.
Charles is the obvious cut thanks to a season-ending ACL injury. Receivers Thomas and Cobb drop off, as they don't look to be consistently elite options, even in PPR leagues. Lacy has been disappointing. I still believe he's a good buy low (look how slow he started last year), but even with a resurgence, I don't see Lacy being better than Gurley. I loved Murray because he's used in all areas of the Raiders' game, but this late game, sideline spectator stuff needs to stop. Lynch is gone too, as the injury is concerning and Thomas Rawls will nab a few touches each week. Lastly, I hesitated putting a quarterback on the list, and Rodgers reinforced my doubt by having a common-man game at home… which never happens.
The list is shrinking, and Ingram, Gronk and ODB better be looking over their shoulders.
---
As a reminder, these waiver wire players and sleepers are good for DFS too. If you want a free ticket into the Millionaire Maker, just use this link for DraftKings or this one for FanDuel and enjoy!
Week 6 team byes: Buccaneers, Cowboys, Raiders, Rams
Week 6 QB Sleepers
Blake Bortles, JAX – As with Hurns, I'm actually not sure what more Bortles has to do to garner some trust. The kid is a Top 7 quarterback with 1,299 yards and 10 touchdowns. The Texans' defense is far from a scary unit, letting Alex Smith, Cam Newton, Jameis Winston and Matt Hasselbeck combine for 903 yards and eight touchdowns.
Week 6 RB Sleepers
Eddie Lacy, GB – Lacy in a "sleeper" section? Jake, you've gone mad! Maybe. But when I see people asking me if they should bench Lacy, I think the shoe is on the other foot. Remember how slowly Lacy started last season? His talent didn't just disappear, and even before the Chargers let Le'Veon Bell go 21 for 111 and a score, they were already the worst team against running backs. Your buy low window could close this week, so move quickly.
C.J. Anderson, DEN – This comes with caveats… one being you have to trust a person who had CJA as his No. 1 running back for 2015. But… if Ronnie Hillman is out or too banged up to see significant work, the Browns can't stop anyone in the rushing game. Justin Forsett had his best game this year against the Browns (170 total yards and a touchdown), so maybe Anderson can provide… Flex value?
Lamar Miller, MIA – It's disappointing week for the running backs. I have my concerns about Miller, even with Joe Philbin gone, since Bill Lazor (offensive coordinator) stuck around. However, The Titans are one of the weakest teams against the run, and you have to think someone will tell Dan Campbell to give Miller more work – or, he could just be semi-intelligent and already know.
Week 6 WR Sleepers
Marquess Wilson, CHI – Eddie Royal was active in Week 4, and Wilson still had six catches for 80 yards on nine targets. Even if Alshon Jeffery and Royal return this week, Wilson will play a part, and don't be surprised if Jeffery isn't fully utilized yet. The Lions are one of the worst teams against the pass, letting John Brown, Larry Fitzgerald and Darren Fells all score last week, and even letting three Seahawks' receivers have value the week before.
Kamar Aiken, BAL – Aiken is already in the waiver section, but you should plug him in your lineup too. Or, did you not see the 49ers let Odell Beckham, well, more importantly, Dwayne Harris eat them up? The 49ers are allowing the fifth-most FPPG to receivers with 1,073 yards and five touchdowns already. It could actually be much worse with a few more scores.
Kendall Wright, TEN – He's alive. I only know because Wright was around for a post-game interview and expressed frustrations with the offense. That hit, though. Whoa. Wright will be ready for the Dolphins game, and that defense has been miserable, especially against the pass. Wright is the newest "receiver likely to get attention after complaining," and he has a nice matchup to make some noise on the field.
Week 6 TE Sleepers
Jordan Cameron, MIA – No, I'm not really all in on the Dolphins this week, but the matchup is juicy. The team had two weeks to prepare, and the new coaching staff can't make things any worse… right? Cameron has been disappointing (what Dolphins player hasn't?), but the Titans struggle defending tight ends, even though the numbers don't jump out at you.
---
Week 6 Blind Spot Players
In case you're new to this, the Fantasy Blind Spot refers to players that 1) have been performing well but haven't had a breakout game or big enough numbers to get Fantasy players talking, and/or 2) are in a price range of other more popular option, and/or 3) have frustrated with disappointing performances but have a great matchup to finally break through. These are the players you want to target in tournaments, such as Millionaire Makers. You want a contrarian lineup, and there are few better ways to build one than by grabbing some Fantasy Blind Spot players.
DraftKings Week 6 Lineup Sleepers
Free DraftKings Millionaire Maker Ticket
Philip Rivers, SD ($6,300) – Everyone looking higher will be on Tom Brady, Aaron Rodgers or even Andrew Luck. Heck, Carson Palmer is sitting just $300 above Rivers, which casts the ultimate shadow. Yet, Palmer is averaging just 1.0 more FPPG on DraftKings, hasn't scored 20 the past two weeks, while Rivers has 29.22 and 24.6, got Antonio Gates back and will have to keep up with Rodgers.
Dion Lewis, NE ($5,800) – DeMarco Murray's performance will have people hopping back on board, especially against the Giants. That steals a percentage of the plays, but the price will do more of that. You have big names just hundreds above Lewis, and if you go deeper, you can find Chris Ivory and Frank Gore near $5,000 and a few intriguing $4,000-something players. I'm not sure what more Lewis has to do, as on a per point basis, he should actually be higher. With scores of 16.0, 24.8, 17.7 and 23.3, Lewis is arguably a must-own. I know, I know. Trusting a Bill Belichick running back is sickening.
Giovani Bernard, CIN ($4,600) – Bernard is going to be a staple in my Week 6 lineups. Not only is he leading the Bengals backfield and sitting at a terrific price, but also Gio is a nightmare matchup for the Bills defense. They struggle against his style, just as the Chargers do, a team that let Bernard put up 20 rushes for 123 yards. The Bills had Dion Lewis go for 7-for-40 with a touchdown on the ground and 6-for-98 receiving. Drool.
Kendall Wright, TEN ($5,200) – With my boy Allen Hurns at $5,000, Donte Moncrief the same, Pierre Garcon a hundred less, Eric Decker and Travis Benjamin around this area and Wright's game last week, few people will look to roster Wright. Blind spot! If nothing else, it's time for him to alternate back to good (games of 23.1, 3.7, 23.8, 6.0). Aside from that, coaching changes or not, the Dolphins have been miserable on defense and against the pass. Unless Brett Grimes shadows Wright, a good day is in store… and as an aside, Justin Hunter for the super sneaky play.
Greg Olsen, CAR ($5,500) – I'm not starting with Olsen, but if you have the money, he's a great option. Everyone will be on Travis Kelce, Martellus Bennett, Antonio Gates and Tyler Eifert, as they're all in the high $4,000s (and 5k for Kelce). Olsen is up there with disappointing Jimmy Graham, and players who haven't paid attention might not know that the Seahawks are actually quite weak against tight ends. If Cam Newton hopes to do anything in Seattle, he'll need Olsen.
FanDuel Week 6 Lineup Sleepers
Free FanDuel Millionaire Maker Ticket
Sam Bradford, PHI ($7,700) – As disappointing as people think Bradford is, did you know he has 24.2 and 19.62 points the last two games? In addition, the Giants are one of the worst teams against the pass and are now without Prince Amukamara. At this price with Eli Manning, Ryan Tannehill (a popular post-bye, bounceback pick), Andy Dalton, Philip Rivers and Blake Bortles all in the area, not many will tab Bradford as their QB.
Frank Gore, IND ($7,000) – Remember what DeAngelo Williams did to the Patriots on opening night? The Patriots defense has plenty of warts, and the signing of Ahmad Bradshaw is going to scare people away. It's highly unlikely that Bradshaw sees significant use in his first game back, and truthfully, even after that. He's insurance and a change of pace/pass-catching option. That's not a big worry for Gore anyway, as the Colts (strangely) weren't using him much in the passing game anyway. Plus, at his price, people will likely go high-priced above Gore or for values far below.
James Jones, GB ($6,600) – Allen Robinson and Allen Hurns are going to jump out at people given their $6,700 and $6,500 price tags. Jones is sandwiched between them, but people need to remember that Jones has 19.1, 9.4, 23.4, 12.3 and 14.7 points with five touchdowns already. The Chargers are actually quite good against the pass, but if someone for the Packers is going to catch an Aaron Rodgers touchdown pass, odds are on Jones.
Jordan Matthews, PHI ($6,600) – Right there with Jones, and even more likely to be lowly owned thanks to other options, is Matthews. As mentioned with Bradford, this is a matchup ripe for the picking on Monday night. The Giants are allowing 314.2 passing yards a game, and that includes matchups against the Redskins, Bills and 49ers already. Bleh! This is the perfect chance for Matthews to break out.
---
WEEK 6 RANKINGS | WEEK 6 FLEX RANKINGS
---
Week 6 Waiver Wire Pickups: QBs
Josh McCown, CLE – As of Week 5, McCown is a QB1. I'll give you a moment to let that sink in and accept the fact that the apocalypse is upon us. The touchdowns aren't there (six), but he has 1,203 yards, a good pass-catching running back, an athletic tight end and a team likely needing him to play catch-up often. You could do worse during your starter's bye.
Others (previously mentioned or worth a look) – Blake Bortles, JAX; Derek Carr, OAK
Week 6 Waiver Wire Pickups: RBs
Duke Johnson, CLE – Isaiah Crowell hasn't been running extremely well, and without his 18-yard run Sunday, he had just 31 yards on 12 carries. Crowell's receiving touchdown saved the day, but Johnson is seeing an even mix with heavy usage in the passing game. The Browns are finding ways to keep him involved, making Johnson a worthy start in PPR leagues each week.
Thomas Rawls, SEA – Maybe, maaaybe, Marshawn Lynch is back this week? If so, Rawls is immediately regulated to being one the best handcuffs in football, but he's still a must-own, as 1) look at what he just did and 2) Lynch's injury is a strange one.
Darren McFadden, DAL – It will take passing gameplans and potentially some garbage time, but it's clear that DMC is the new Lance Dunbar for the Cowboys. Keep riding that hype train Christine Michael hopefuls.
Charcandrick West, KC – Between the two – Knile Davis being the other – I'm going in on West first, but I don't have a ton of faith. West had relegated Davis to zero touches of late and was the fill-in once Charles left, but a couple factors: the Chiefs are bringing in names such as Ben Tate and Pierre Thomas, and last year we saw Lorenzo Taliaferro and Ronnie Hillman not end up as the best replacements even though they were first up. Throw a low bid or waiver spot on Davis too just in case.
Theo Riddick, DET – Joique Bell is done. Zach Zenner is overrated in the Fantasy Twitter world. Ameer Abdullah can't hang on to the ball. I still like Abdullah as a buy low with a softer schedule coming, but Riddick is clearly the passing weapon of choice.
Others – Chris Thompson, WSH; Antonio Andrews, TEN; Dan Herron, BUF
Week 6 Waiver Wire Pickups: WRs
Allen Hurns, JAX – If he's still available in your league… 1) you need to listen to me more 2) you need a better league 3) you are a moron.
Michael Crabtree, OAK – See: Hurns, Allen.
Willie Snead, NO – Snead hasn't just surpassed Marques Colston and Brandon Coleman, he's now pushing Brandin Cooks as the lead option for Drew Brees. Even being the No. 2 option for Brees is a great thing.
Kamar Aiken, BAL – Who else is Joe Flacco going to throw to? Even if Steve Smith returns (still baffling that he could), Aiken proved he deserves the looks and carries upside if Smith doesn't play or aggravates the injury.
Jamison Crowder, WSH – Until DeSean Jackson returns, Crowder is a great PPR play.
Dwayne Harris, NYG – Odell Beckham should be fine. Rueben Randle, he's more of a question. ODB returned, even though he was a decoy, but Randle never had a chance at getting back on the field. Harris is doing his best Victor Cruz impression out of the slot, and he's the most experienced receiver for the Giants after Beckham and Randle… think about that.
Others – Ted Ginn, CAR; Brandon LaFell, NE; Keith Mumphery, HOU
Week 6 Waiver Wire Pickups: TEs
Gary Barnidge, CLE – That touchdown was as fluky as they come, but even if you take that away, Barnidge had seven catches for 121 yards against what was the best defense versus tight ends. The Ravens falling asleep and overtime helped Barnidge's numbers too, but he deserves mention alongside the Charles Clays and Jason Wittens of the world – TE1 upside with a few inconsistent weeks.
Derek Carrier, WSH – The Redskins and Kirk Cousins love using tight ends, and Carrier found the end zone. As long as Jordan Reed is out, Carrier is worth a flier.
Others – Richard Rodgers, GB
---
Image via Hooman Tehrani

Be the first to know
Want FREE Fantasy and Gaming Advice and Savings Delivered to your Inbox? Sign up for our Newsletter.