Week 7 Rankings, Sleepers, DraftKings Picks, FanDuel Advice And Trust Kills
Trust. It's one of the most fragile aspects of life and one of the most important. It's easy to break, tough to build back and held in high regard even in Fantasy.
Your experience with trust started before your brain could even formulate the word itself. As a baby, you found trust in your parents' care. Without knowing what you were experiencing, you trusted your parents not to drop you when being held… or maybe that trust was broken when they dropped you, and you're a little messed up in the head now.
We're actually built with the innate sense to trust others. It's why magic and pranks work. Our brains believe what we see, know, hear, etc. It's only through tricks, disappointment, life experiences and heartbreaks that we become untrusting and jaded. Ended love, lies, Nigerian prince emails and Hertz donuts turn our trusting selves into skeptics. The same holds true in Fantasy sports.
You think anyone trusts C.J. Anderson right now? Not a chance. Heck, I had deep-seated (even a bit weird) love for the guy in the preseason, yet even I admitted he was droppable last week. If CJA had 20 carries for 125 yards and a TD in his next game, I still wouldn't trust him immediately. Eddie Lacy was the sixth best running back last year and only behind DeMarco Murray and Le'Veon Bell after Week 3, yet owners want nothing to do with him and are asking if they should drop him for James Starks. Trust broken.
Broken trust is why no one wanted Andy Dalton in drafts and still waited to pick him up, why people were hesitant to buy Justin Forsett again for 2015 and considered moving on after a few tough games, why few believed in Michael Crabtree and why more didn't think Pierre Garcon was worth their time. In Fantasy, the broken trust doesn't even need to come from said player. Owners don't want to place their faith in players similar to the ones who have burned them before, and that is exactly why people are so hesitant with Todd Gurley and Devonta Freeman.
The last few weeks, I've been giving you the Todd Gurley Trade Line, or the Gurley 16… 9… err, now 8. He's a rookie carrying a ton of hype and deservedly so, but rookie running backs have burned owners numerous times before (C.J. Spiller, Mark Ingram early in his career, Trent Richardson, Montee Ball, Bishop Sankey – hey, I tried to warn you there – and now Melvin Gordon and T.J. Yeldon to a degree). As I've said numerous times, Gurley is a rare talent and will be a top pick for years to come. Admittedly, some are hesitant to trust me after my preseason C.J. Anderson article despite my overall accuracy still being near the top in the industry with both rankings and rookie evaluations. But I get it. Trust broken.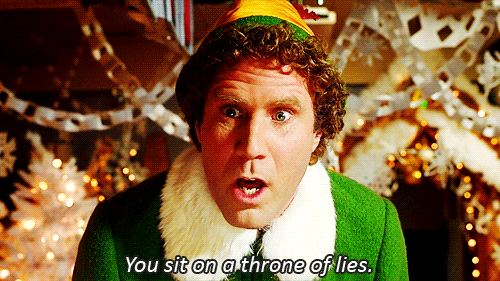 With Freeman, you have several factors including his doing little behind Steven Jackson last year when everyone said he'd push SJax aside, the Falcons drafting Tevin Coleman fairly early and Coleman actually being the lead back to start the season. I get the hesitancy here too, especially since my question with Freeman as a rookie was his ability (or lack thereof) to run between the tackles. Strangely enough, that was my only concern with Le'Veon Bell as a rookie, and look how that turned out. No! I am not calling Freeman the next Bell… yet. Bell still has a better skill set, but the numbers do speak volumes.
Through Week 6, only Andy Dalton (go figure) and Tom Brady have more points per game than Freeman does. Brady sits at 25.9, Dalton 23.6 and Freeman 23.4 (Yahoo!). That's including Freeman's first two games in which he wasn't getting the majority work. The kid is putting up quarterback-level points, and owners are still worried! For comparison outside of quarterbacks, Le'Veon Bell is as great as ever and still only has 16.9 FPPG. Chris Ivory is at 19.1 and DeAndre Hopkins 17.1. Heck, DeMarco Murray only averaged 18.4 last year. In his four starts, Freeman has 695 yards (462 rushing) and nine TDs (one receiving). Is Freeman going to finish with 2,780 total yards and 36 touchdowns? Heeeeeccccck naw! – Actually, if he does, I'll streak naked across the Georgia Dome field during the Falcons' playoff game. – Will Freeman be a Top 5 running back the rest of the way, though? I find it hard to bet against that. He looks terrific on the field, and the Falcons' offense will keep the scoring opportunities coming.
Am I telling you to revert to your wide-eyed, naive self wondering how someone took your nose? Not even close. However, we've become so accustomed to disappointment and broken trust that we miss wonderful things in life, including Fantasy. Not everything is destined to disappoint you or blow up in your face. Believe in Todd Gurley and Devonta Freeman, Andy Dalton's and Michael Crabtree's revitalizations and, yes, even quarters coming out of your ears.
Le'Veon Bell
Matt Forte
Adrian Peterson
Devonta Freeman
Julio Jones
Arian Foster
DeAndre Hopkins
Antonio Brown
Odell Beckham Jr.
Todd Gurley!
Mark Ingram
Jamaal Charles
Demaryius Thomas
Aaron Rodgers
Eddie Lacy
Rob Gronkowski
Latavius Murray
Randall Cobb
Marshawn Lynch
Part of the reason I talked trust and Freeman (Gurley too) is because Freeman is now above the Todd Gurley Trade Line. When I started three weeks ago, Freeman wasn't even if the same atmosphere, but now I trust him enough to edge out even Arian Foster – better offense, no injury history. I still really like Mark Ingram (Top 5 RB so far) but he's touchdown reliant and has regression potential as a result. Rob Gronkowski was only above Gurley because of his edge at tight end being so great, but there are three tight ends within three FPPG, and Gates actually is higher. As long as I had a capable tight end option, I'd now trade Gronk to get Gurley. Hopkins is the other addition. I thought he was a risk with the quarterback play in Houston, but it's easy to keep rolling when you average 15 targets per game… and happen to be an elite talent turning those into an 8.7-catch, 121-yard average.
As a reminder, these waiver wire players and sleepers are good for DFS too. If you want a free ticket into the Millionaire Maker and haven't signed up yet, just use these links for DraftKings or FanDuel and enjoy!
---
Week 7 Waiver Wire Pickups: QBs
Jay Cutler, CHI – Yes, he's on a bye, but that's good for those looking ahead for Week 8 or 9 bye week replacements. People just love to hate Cutler, but the guy has 18.2, 19.6 and 18.3 points over the last three games. "Don't hate the player, hate the game"… or just hate that he never seems to care.
Others (previously mentioned or worth a look) – Blake Bortles, JAX; Derek Carr, OAK… Ryan Tannehill, MIA is floating around in some leagues due to slow start and Week 5 bye
Week 7 Waiver Wire Pickups: RBs
Christine Michael, DAL – Breathe folks. If you're following the hype or Twitter talk, Michael already has his own wing in Canton. Michael potentially leading the Cowboys' backfield is very exciting with that offensive line, but Joseph Randle isn't going to fall into oblivion. He's a must-grab, but keep it in perspective.
Theo Riddick, DET – Consistency. In PPR leagues, Riddick is a guaranteed Flex option at worst every week.
Chris Thompson, WSH – Since Matt Jones' Week 2 outburst, he has just 69 yards on 29 carries or 2.38 YPC. That drops to 1.7 over his last two games, as he missed Week 6. Jones just isn't do much, has fallen behind Thompson, is banged up, and oh, Alfred Morris isn't doing much better.
Ahmad Bradshaw, IND – Frank Gore owners got a little nervous with this signing. No, Gore isn't going anywhere, but if he were to get hurt, Bradshaw was terrific before getting hurt last year.
James Starks, GB – I still say Eddie Lacy is a great buy low, as the bye week will help get him back to 100 percent, but Starks needs to be on rosters just in case.
Javorius Allen, BAL – Speaking of just in case, Justin Forsett looked good with 101 yards on 17 carries and seven receptions, but after being questionable all week, his owners need to have Allen rostered.
Others – Charles Sims, TB; Knile Davis, KC; Antonio Andrews, TEN
Week 7 Waiver Wire Pickups: WRs
Michael Crabtree, OAK – Fair warning. As with Allen Hurns last week, this is the last time I'm going to tell you that Crabtree must be owned in all leagues.
He's a WR3 in PPR leagues and on the fringe in standard. Either way… must own.
Stefon Diggs, MIN – News flash… Charles Johnson just might not be that good. I didn't understand the hype surrounding him, especially since he only had two games of WR2 or better value last year. Diggs actually out-snapped Mike Wallace. He might be the best receiver in Minnesota.
Malcom Floyd, SD – Well, I can't throw out my favorite Floyd stat "only active player in Top 50 all time for YPC" because he's slipped to 65, 0.42 off 50th. Still, Floyd has big-play ability and Keenan Allen's health is in question.
Kamar Aiken, BAL – He'll be inconsistent with Steve man-beast Smith back, but he's proven reliable and worthy of filling in for Fantasy byes.
Others – Ted Ginn, CAR; Brandon LaFell, NE (before he's back and it's too late); Michael Floyd, ARI
Week 7 Waiver Wire Pickups: TEs
Austin Sefarian-Jenkins, TB – Reminder that the Bucs hope he returns this week. If not Week 7, ASJ should be back the week after and was looking good early. At worst, he's a nice bye week option.
Week 7 team byes: Bears, Bengals, Broncos, Packers
---
Week 7 Sleepers: QB
Ryan Tannehill, MIA – You might even be able to scoop him off the wire after the Dolphins' start to the season. Yes, Blake Bortles threw three picks, but he also had 331 yards and three touchdowns against the Texans. With 1,499 passing yards and 12 TDs allowed already, the Texans are a great defense to exploit with Tannehill having 266 yards and two TDs out of the bye.
Week 7 Sleepers: RB
Latavius Murray, OAK – The Chargers give up the most FPPG to running backs and just let James Starks rush for 112 yards on 10 carries last week. Murray had the bye to get healthy and rarely comes off the field for the Raiders… while healthy, or not fumbling. Murray has Week 3 upside in this matchup.
Rashad Jennings, NYG – Jennings is clearly the Giants' best option at running back and is averaging over four yards per carry over the last three games. He's unlikely to sniff RB1 territory, but the Cowboys allow over 24 FPPG to running backs with nearly as many RB receiving yards as rushing and seven total touchdowns.
Week 7 Sleepers: WR
Michael Floyd, ARI  - Through the first two games with Carson Palmer last year, Floyd led the Cardinals in targets. In all of Palmer's full games, Floyd did finish behind Larry Fitzgerald (30) and John Brown (31) with 26. The point is that Palmer can send plenty of looks Floyd's way and even favor him at times. Even with Fitz having 10 and Brown 14 last week, Floyd had eight and scored. The Ravens give up the second most FPPG to receivers, and all three Cardinals have plenty of potential.
Willie Snead, NO – If you're not on board yet, stop wasting time.
Snead is pushing Brandin Cooks for being the lead option in New Orleans, now leading the team with 436 yards. He's certainly been more consistent, and the Colts are tied for the second-most receiver touchdowns allowed.
Albert Wilson, KC – This is a deep one. Even if Jeremy Maclin plays he could be less than 100 percent, and the Chiefs really need someone to step up after Maclin. Chris Conley is the long-term option, but Wilson is a talented enough receiver to exploit the matchup with the Steelers secondary.
Week 7 Sleepers: TE
Delanie Walker, TEN – Did you see what the Falcons just let Ben Watson do? Yes, that Ben Watson. He had 10 catches for 127 yards and a score. Walker was a TE1 last year and when healthy, brings that TE1 upside. Marcus Mariota is questionable, but don't worry too much as Zach Mettenberger targeted Walker 36 times in five games last year. To be fair, one game was just three targets for one catch, but Walker also had nine for five catches and 155 yards one week. Against the Falcons, Walker has that kind of potential.
---
Week 7 Blind Spot Players
In case you're new to this, the Fantasy Blind Spot refers to players that 1) have been performing well but haven't had a breakout game or big enough numbers to get Fantasy players talking, and/or 2) are in a price range of other more popular option, and/or 3) have frustrated with disappointing performances but have a great matchup to finally break through. These are the players you want to target in tournaments, such as Millionaire Makers. You want a contrarian lineup, and there are few better ways to build one than by grabbing some Fantasy Blind Spot players.
Free DraftKings Millionaire Maker Ticket for New Players
DraftKings Week 7 Lineup Sleepers: QB
Ryan Tannehill, MIA ($5,700) – Who's that hiding down in the five thousands? Yep, it's super-popular 2015 breakout candidate Tannehill. The Dolphins, especially Tannehill, have disappointed so far, but they have a great matchup to have another good game (smashed TEN 38-10 last week). What made Tannehill enticing last year was his rushing, and the Texans let Cam Newton run for 76 yards and a touchdown in Week 2. Even with the turnovers, Tannehill has two touchdowns in all but one game, and if he chips in a rushing one, he'll far outperform his price.
DraftKings Week 7 Lineup Sleepers: RB
LeSean McCoy, BUF ($5,500) – Speaking of disappointing, McCoy owners hadn't been too happy until last week. Todd Gurley sits at $5,000, and he will be highly owned (rightfully so). There are also a few high-4,000 options people will look to instead of McCoy, but he has the matchup like Tanny to have back-to-back good weeks. McCoy put up 90 and a score against the Bengals and now gets the Jaguars, a team allowing 23.2 FPPG to running backs with 893 total yards and nine TDs already.
DraftKings Week 7 Lineup Sleepers: WR
T.Y. Hilton, IND ($6,500) – I don't need to make many arguments for Hilton, as he's nearly a must-own at this price. I'm not sure Hilton has ever been lower, and he's the same price as rookie Amari Cooper. As much frustration as owners have, Hilton still has double-digit scores in all but one game and faces the Saints secondary. While Delvin (come at me) Breaux has been great, the rest of the secondary stinks. Hilton is set up for his best game this season.
Willie Snead, NO ($4,300) – Remember what I just said about Snead in the sleeper section?
Well, on the other side of the Hilton matchup, we have the strong offense of the Saints. Did you know Snead is the team's leading receiver… not Brandin Cooks? As with Hilton the price and upside are enough to roster Snead, but as long as Snead doesn't see much of Vontae Davis, he has a terrific matchup too.
DraftKings Week 7 Lineup Sleepers: TE
Jason Witten, DAL ($4,800) – Which team is nearly as bad as the Raiders against tight ends? The Giants! Dez Bryant sounds unlikely to return, and the Giants have allowed 59 receptions for 453 yards and a touchdown to tight ends. Oh, Witten just happened to torch the Giants for eight catches, 60 yards and two TDs the first time.
Free FanDuel Sunday Million Ticket for New Players
FanDuel Week 7 Lineup Sleepers: QB
Blake Bortles, JAC ($7,500) – Often, people like to go high priced or bargain shopping. That's why the mid-tier options are usually low owned. Bortles falls into that group this week, sitting with Eli Manning ($7,800), Tannehill ($7,700), Tyrod Taylor ($7,400) and Matthew Stafford ($7,400). Plus, we have a bit of association bias here. You see those names and you think risk, especially with TT likely out. However, Bortles is averaging 20.8 FPPG and has 55.16 in the last two games. He's in the 9:30 AM game, so you have to find the right tournament, but that's what makes him even more intriguing, as you won't be facing as many opponents.
FanDuel Week 7 Lineup Sleepers: RB
Latavius Murray, OAK ($7,000) – He's a seasonal and DFS sleeper this week. At 7k, I would be surprised to see Murray with a high, even modest, ownership. There are concerns over his late-game sideline standing in the Raiders last two games, but Murray is still valuable in the run and pass. In addition, the Chargers are awful against the run with 733 yards allowed already.
Melvin Gordon, SD ($6,500) – Let's jump to the other side, as I doubt anyone rosters Gordon. Contrarian pick! His price is high for how little he's does and people will worry over the fumbles. However, the Chargers get Orlando Franklin back, which helps some, and Gordon has shown great burst when given a chance this year.
FanDuel Week 7 Lineup Sleepers: WR
Pierre Garcon, WSH ($6,100) – The Bucs secondary is abysmal. They've already allowed nine receiver touchdowns in five games and just can't stop anyone. Bortles tore them apart before their bye, and with DeSean Jackson still not playing, Garcon has nice upside with a very blind spot price. Above Garcon, we have Snead, Donte Moncrief, Rishard Matthews and Eric Decker, and below him are Terrance Williams, Michael Crabtree and Stefon Diggs. You think anyone is paying attention to Garcon there.
---
Week 7 Rankings | Week 7 Flex Rankings
---
Photo Credit: Keith Allison
Be the first to know
Want FREE Fantasy and Gaming Advice and Savings Delivered to your Inbox? Sign up for our Newsletter.