Updated Week 8 Fantasy Football Rankings, Sleepers, Contrarian DFS Picks
Well, that's a bit depressing. What am I referring to? Just that we're at the halfway point of the Fantasy Football season. Sadness.
Heck, it's worse if you don't make the playoffs, as that means we're already past the halfway point. We want to prevent that being the case though, and with six teams on byes the next two weeks, things are going to get tough. Quick tip… if you're in contention and have a piece or two to spare, attack those 2-5 and 3-4 teams with players on a bye the next two weeks. Those teams cannot afford another loss and could part with talents such as Le'Veon Bell, Antonio Brown, Odell Beckham, etc. for less than typical cost to make sure they can get their happy, happy, joy, joy on for one more week.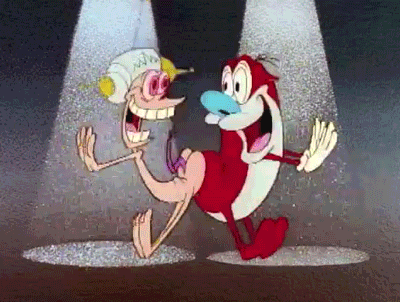 Now, let's deal up the Week 8 Fantasy Football rankings, sleepers and DFS picks.
As a reminder, if you missed this week's Waiver Wire and Quarterback Streamers piece, click over to find help at every position, including quarterback streamers.
Week 8 QB Sleepers
Tyrod Taylor, BUF – Don't look now, but after Taylor's abysmal Week 1 performance, he's posted at least 15 Fantasy points in every game, including a 16.6 outing against the Patriots on the road. The rushing yards and touchdowns have boosted his value as expected, but Taylor also has at least one touchdown pass in each of the last four games. The Patriots are middle of the pack against quarterbacks, which makes Taylor a strong play, as he's finished inside the Top 15 at the position each of those last four games.
Week 8 RB Sleepers
Matt Asiata, MIN – As mentioned in the waiver wire column, Asiata would be a great option if Jerick McKinnon missed Week 8 to injury. Even if McKinnon plays, Asiata is still a good option given his touchdown potential. Most weeks, Asiata would be a risky option, even in your flex. However, the Vikings won't overwork McKinnon at less than 100 percent, adding to Asiata's touches and increasing those touchdown odds.
Chris Thompson, WSH – In case you haven't noticed, Matt Jones is still struggling to hold on to the ball, and the Redskins decided it didn't make much sense to keep letting Jones cough up the ball.
Enter Thompson, who already had deep PPR value and averaged 6.1 yards per carry against the Lions. Rob Kelley will be in the mix and Jones won't go away completely, but Thompson is still a strong play with a heavier workload. In addition, the Bengals have given up 335 receiving yards and three touchdowns to running backs already. That's right in Thompson wheelhouse.
Devontae Booker, DEN – Did you enjoy the performance by the Denver Falcons on Monday night? Yep, we're now looking at the Broncos very own Devonta Freeman (what a coincidence in first names) and Tevin Coleman situation. Booker actually out-snapped C.J. Anderson, but that could easily swing the other direction in more pass-heavy games due to Anderson's ability in the passing game. Either way, both running backs now have value in a six-team bye week, especially with the Chargers allowing 23.33 FPPG, including 10 touchdowns so far.
Week 8 WR Sleepers
John Brown, ARI – Obviously, this is contingent on Brown's health, but Michael Floyd is banged up and Jaron Brown is done. Brown was getting on track with two good games before getting nicked up, as he had 16 catches and 214 yards in Weeks 4-5. The Cardinals receivers can be tough to predict outside of Larry Fitzgerald, but with two down and two main options left (no, we're not counting J.J. Nelson as a top option), you can feel safe with Brown being a must-start.
Will Fuller, HOU – Yes, Brock Osweiler is killing the offense and DeAndre Hopkins' value, but Fuller still has that same potential that had everyone going gaga earlier this year.
And to be fair, look at the three losses for the Texans: Patriots, Vikings and Broncos… all on the road. The Lions have given up 1,260 yards and nine touchdowns to receivers already with 22 plays over 20 yards and five over 40, both ranking in the Top 10.
Cordarrelle Patterson, MIN – As I said with the waivers, no, I don't really want to trust Patterson, as he's burned us all already… more than once. It's tough to ignore what Patterson has done of late though, as he saw 61 percent of the snaps before the bye and still had 67 percent last week with Stefon Diggs back and on the field for 80 percent himself. Patterson has also scored in each of the last two games with six-plus targets in each of the last three. The Bears pass defense is awful, making Patterson an intriguing fill-in… even though I know you still don't want to see him in your lineup.
Week 8 TE Sleepers
C.J. Fiedorowicz, HOU – Psst, the Lions are terrible at stopping tight ends. Oh, you heard? They lead the league with seven touchdowns allowed and have given up at least eight Fantasy points every week outside of the Eagles game. Fiedorowicz has 27 targets, 19 receptions, 228 yards and two touchdowns over the last four games, and finds himself as a fringe TE1 in the Fantasy Football rankings given the matchup.
Week 8 Fantasy Football Rankings | Week 8 Flex Rankings
Week 8 Blind Spot Players
In case you're new to this, the Fantasy Blind Spot refers to players that you want to target in tournaments, such as the Millionaire Maker, etc… contrarian players if you will. They usually have one of the following characteristics:
1) have been performing well but haven't had a breakout game or big enough numbers to get Fantasy players talking, and/or
2) are in a price range of other more popular option, and/or
3) have frustrated with disappointing performances but have a great matchup to finally break through
DraftKings Week 8 Sleepers
CLICK HERE for a Free Millionaire Maker Ticket at DraftKings for New Players!
Andrew Luck $6800 – It's time to stop fearing the Chiefs defense. It's also time to stop believing the rhetoric that Luck isn't that good anymore. No, Luck isn't on pace to match his amazing 2014 season, but he's the second best Fantasy quarterback behind only Matt Ryan. On the road against the Titans last week, Luck had 353 yards and three touchdowns, and that was before Donte Moncrief was supposed to make his return. Back to the Chiefs, they let Ben Roethlisberger throw for five touchdowns and Drew Brees to put up 367 yards and three TDs last week. They are susceptible to big games from elite quarterbacks.
LeGarrette Blount $5300 – Member when people worried about Blount's value with Tom Brady at quarterback? I member.
Well, Blount is averaging more FPPG with Brady at quarterback and has more touchdowns per game. In fact, Blount has scored in every game started by Brady this season. As with the Chiefs, the Bills defense is not as good as assumed, and they just let Jay Ajayi toast them for 214 yards and a touchdown. The Bills have actually allowed 22 or more Fantasy points to running backs in three games already and will provide Blount with scoring opportunities.
Devontae Booker $3700 – Booker is not in the blind spot. No one is going to be surprised by him. However, I need to point him out to make sure. Booker is a must-own not only on DraftKings but also on FanDuel and any other site out there. It doesn't matter if it's a GPP, cash or whatever, Booker now owns the backfield. This is the same as when Spencer Ware replaced Jamaal Charles the first time Charles was hurt last year. Put Booker in every lineup.
Brandon Marshall $7800 – Ryan Fitzpatrick is back at quarterback, and while he managed to throw six interceptions in one game already, his return is good news for Marshall. With Fitz at quarterback the last two seasons, Marshall has averaged six receptions, 86 yards with an 11-touchdown season pace and 18.8 FPPG in PPR. In fact, once Fitzpatrick took over for Geno Smith last week, Marshall was the most-targeted receiver with five. No one else had more than two. As mentioned, the Browns have given up at least two passing touchdowns in every game, and that includes two receiver touchdowns in five of them.
Stefon Diggs $5600 – The Bears run defense is half-decent, but their pass defense is atrocious. Diggs has gone dark since the first two weeks, and part of that is injury related. This is the week where he can break back out and be a DFS difference maker. No, the Vikings won't pass as much as the Packers just did, but the Bears have allowed at least one receiver touchdown in five of their seven games with four teams topping 200 yards. Diggs is a risk, but that's mainly what these plays are about.
C.J. Fiedorowicz $2800 – Fiedorowicz is free money at this point.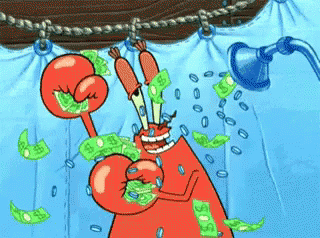 Even if he only repeats last week's performance (8.5 points) that's still 3x value at $2800. If Fiedorowicz scores, as he did in Weeks 4 and 6, that's at least 5x value with 40-50 yards tacked on. Unless you're going with a revenge game (more on that below), Fiedorowicz is a great way to save money for better plays at running back and receiver.
FanDuel Week 8 Sleepers
CLICK HERE for a Free $10 at FanDuel for New Players!
Dak Prescott $7100 – As mentioned in the waiver column this week, Prescott entered the bye on a nice role. He had seven touchdowns in four games with another two added on the ground. In fact, Prescott has at least 17.48 FanDuel points in each of his last five games, including a 23.52 performance against the Bears. We're dispelling matchup notions today, as the Eagles defense has given up six passing touchdowns over their last three games after none in the first three. The matchup is a bit tougher than you would like to see, but it's far from being on the Broncos level, and Prescott brings the rushing touchdown potential.
Giovani Bernard $6200 – This is a good week to use both Bengals running backs, but many will lean to Jeremy Hill after last week. The Redskins can't stop the run, but the good news is that the Bengals have struggled to stop the pass, and the Redskins are one of the pass-happiest teams in the league. The game script points to an aggressive approach for both teams, which means more passing downs for Bernard, and he already had more plays than Hill last week anyway. Add Hill's possible chest issue, and Bernard has a very high ceiling.
Duke Johnson $5100 – As with Bernard, the matchup points to more passing game work for the backfield. After all, does anyone expect the Browns to have a good lead and in control? The even better news is that Josh McCown is looking to return, and the Jets have allowed three receiving touchdowns to running backs versus just four rushing. If you need to save a few hundred, Johnson has nice potential this week (but remember, Devontae Booker needs to be one of your running backs, so you might not need to save too much).
Larry Fitzgerald $7000 – I see people fading Fitzgerald, and I'm a bit surprised. Sure, the Cardinals are on the road in Carolina, but did the bye week make people forget that the Panthers defense has struggled this year? That's especially true against the pass, as the Panthers allow the eighth most FPPG to receivers with five touchdowns allowed in the three games before the bye. Fitzgerald cooled a bit the last two weeks, but one game was against the Seahawks and the other had some guy named David Johnson overflowing with goodness against the Jets.
There is no reason for Fitzgerald's price to be less than Allen Robinson's or just above Terrelle Pryor's.
Golden Tate $6300 – Tate is grabbing more attention of late, both from Fantasy owners and Matthew Stafford. However, his price hasn't completely rebounded, especially with 26.8 and 12.3 points the last two weeks. Something is off with Johnathan Joseph, as he went from a concerning matchup to one to exploit. Most will still fear and fade opponents facing the Texans, and that's where you can swoop in for the low ownership and hope for a Week 6-like performance from Tate.
Jimmy Graham $6700 – Revenge time! Forget saving money here, although, Graham's price truly should be higher. Even without the revenge factor (or if you believe in it), Graham has been one of the best tight ends over his last four games with 12.8 FPPG and an average of 88.8 yards receiving. And just in case it hasn't clicked yet, the revenge factor includes a matchup with the Saints. Yea, that "start every skill position player you own against them" Saints. Graham will be a mainstay in my FanDuel lineups.
Main Image Photo Credit: St. Louis Post-Dispatch/Zuma Press/Icon Sportswire
Be the first to know
Want FREE Fantasy and Betting Advice and Savings Delivered to your Inbox? Sign up for our Newsletter.