Updated Week 9 Rankings, Flex Ranks, DraftKings Picks, FanDuel Sleepers
"Fine. Cut off your nose to spite your face."
That ranks near the top of my mom's favorite sayings as I grew up. It's alongside, "Keep in touch and call me when you get there." Although, that's not much of a saying, is it?
Of course, I had no idea what it meant as a kid, even after she tried to explain it to me. Honestly, it's a bit disturbing to put that image in a kid's mind. Thanks mom. Way to scar me for life.
The lesson behind the saying is not to "turn your nose up" at a compromise or option just because it's not exactly what you wanted. You're simply trying to hurt the person you're angry with and instead end up only hurting yourself.
One of the more memorable "nose cuttings" came when I chose to stay home instead of going out and being home at 10 PM. When I was 15, I had a weekend curfew of midnight. Once I turned 16 and had license in hand, my parents let me use one of their cars before I got the "Bassmobile," but they also cut back my curfew.
Side note: Bassmobile? My friends gave my Bronco II that nickname because yes… I was one of those obnoxious kids who had two 12-inch Kicker Solo Baric D's with an 800-watt amp rattling every car and house window I drove past. Hey, I'm not proud of it, but 2Pac's Hit 'Em Up… man, nothing sounded so good or thumped so deep.
In any case, with the self-driving came that new curfew. My parents just wanted me to be safe driving alone at night. I now understand that was the reason for it, and truthfully, even giving me that much privilege was all too generous of them, but at the time, I was ticked off. I wanted nothing to do with that restriction on my fun.
One night, when my friends decided to have a party that didn't even start until 9 PM because we were all going to see Scream first, I got annoyed that I'd have to leave so early. I argued with my mom as any teenager would, and being the understanding mother that she was, she gave me two options: let her drive me to the movies and pick me up from the party at midnight or drive myself and be home at 10:30 PM – a half hour extension. Truthfully, the only option should have been grounding me and washing my mouth out with Dawn soap for even arguing (yes, that happened once or twice, and Dawn soap does not wash out easy!). After having the freedom of self-driving, I wanted nothing to do with option No. 1, and option No. 2 wasn't a compromise in my mind. Thirty more minutes? Pfft! So what did I do? I said forget it all and stayed home.
That showed her!
Except nope, it was "no skin off her back." Why did I think ruining my night and staying home would make her miserable? Dumb teenagers… I cut off my nose to spite my face. In the end, I didn't get to enjoy my Friday night and saw Scream the next night with just two other "friends." I also had one of the Scream killers spoiled from those who went on Friday… double nose-cutting for me.
Don't cut off your nose to spite your face!
While this example seems obvious, Fantasy owners cut off their noses every year.
It's around this point of the season when the nose-cutting is most prevalent. Instead of trading a stud player for multiple pieces that could help – especially to a major contender – they hold on to the player and keep losing.
Don't get me wrong. I tell people all the time that quantity doesn't equal quality when they ask if they should offer players X, Y and Z for player A. However, the situation is a bit different when said owner's starting lineup consists of Frank Gore, Dexter McCluster, Antonio Brown, Brandon Coleman, Tyler Lockett and Marcel Reece. Where did I get that lineup? Oh, it's just a real one in a semi-high profile league I'm in.
Instead of trading Brown for a package including or similar to Danny Woodhead, Pierre Garcon and Michael Crabtree, the owner scoffs and doesn't crack 50 points. Smart, huh? That scoring won't change either, as most owners would be sick at the thought of starting those options outside of Gore. Sadly though, most Fantasy owners are stubborn and do the same thing in their leagues.
There is no better time to change your thinking and stop cutting off your noses. After all, the Fantasy world was just crushed by the injuries to Le'Veon Bell, Matt Forte, Keenan Allen and Steve Smith. There are plenty of owners that even lost Arian Foster or Jamaal Charles earlier and got hit again by one of those.
The smart owners suck it up and trade their top talent for multiple pieces. Two examples from Twitter include a trade of Mark Ingram for Gio Bernard, Pierre Garcon and Nate Washington, and another sending DeAndre Hopkins for Ronnie Hillman, Duke Johnson and Golden Tate. No, those aren't exciting and are a bit of a gut-punch, but are you better off with a nose-less face or a junk lineup including one stud? Nope.
Fantasy Football can be cruel, but instead of writing off your season (or a fun-filled Friday night) accept your situation and make the best of it. The other method hurts no one but you.
---
Todd Gurley Trade Line
Todd Gurley!
Devonta Freeman
Julio Jones
Antonio Brown
DeAndre Hopkins
Le'Veon Bell
Matt Forte
Adrian Peterson
Odell Beckham Jr.
Arian Foster
Mark Ingram
Jamaal Charles
Demaryius Thomas
Aaron Rodgers
Eddie Lacy
Rob Gronkowski
Latavius Murray
Randall Cobb
Marshawn Lynch
(Crossed out names not in any specific order)
Uh, yea. So… the line is really more of a dot now.
I started this list back in Week 4 with the names above and I've left them there for reference. It started as the "Gurley 16," as Marshawn Lynch was under Gurley as a reference point, and Devonta Freeman wasn't originally on the list. People thought I had him a bit too high back then. Today? Notsomuch. What I said then holds true today. Gurley is a generational talent, and for those looking for the "next Adrian Peterson" well, you now know who it is. There is not one player I wouldn't trade to acquire Gurley, and I'd happily pair two Top 25 players to nab him. He is that dang good. But I'm sure you believe me now.
---
Week 9 Sleepers: QB
Marcus Mariota, TEN – Remember him? Remember the excitement around Mariota after 20-plus points in each of his first three games?
Mariota's last two games before his injury were far from appealing – 406 yards, 1 TD, 3 INT – but now he returns from his injury to face *trumpet blaring* the Saints! Yes, those same Saints that let Eli Manning shred them for 350 yards and six touchdowns. Mariota won't have Kendall Wright, which will make some avoid him, but Mariota only hit Wright twice in Week 2 while still putting up 20-plus points. He's certainly worth filling in for Carson Palmer or Russell Wilson owners.
Week 9 Sleepers: RB
Jeremy Langford, CHI – Going to get right into it. As seen in the waiver wire section, Langford is a must add, and the good news is that you can use him right away. The Bears head to San Diego, and no team gives up more Fantasy points to running backs than the Chargers do. Not only have they allowed 930 rushing yards and seven TDs, you can add in 450 more receiving yards to RBs with three TDs.
Charles Sims, TB – The Giants defense started the season great against the run. Now, the entire defense can't stop Rutgers if they played this week. While Drew Brees played backyard football against them in Week 8, Mark Ingram still snuck in 80 yards on 18 carries and C.J. Spiller had a receiving touchdown. Sims is a RB3 in PPR leagues, and with the injuries and six byes, options are not aplenty.
Week 9 Sleepers: WR
Brandon LaFell, NE – A strange thing happened in LaFell's first game back. He dropped three passes, didn't do his best on a few others and still stayed on the field for 72 percent of the snaps. As with Dion Lewis and his fumbling earlier this year, if you're making mistakes and Bill Belichick hasn't banished you to Siberia, you're golden. In the three games before the Redskins' bye, they allowed 753 receiver yards and six touchdowns, good for 27.8 FPPG allowed. Tom Brady will destroy the Skins.
Justin Hardy, ATL – If Leonard Hankerson is out, Hardy is worth a deep flier. After all, if Matt Ryan throws 45 times for 397 yards and all Roddy White does is get three targets, two catches and 24 yards, you know he's in the Fantasy graveyard. Hardy had four targets (two catches, 21 yards) and is a smart receiver with good ball-tracking ability.
DeSean Jackson, WSH – Not your typical sleeper, but some might be hesitant about plugging Jackson back in after such a long layoff… or should I say, basically missing the 2015 season so far. He exited Week 1 with a hamstring issue, aggravated it a few weeks ago and is a risk for an early exit. Nevertheless, like Martavis Bryant, DJax is always one big play away from a good day, and the Redskins will be down in this game… plenty.
Week 9 Sleepers: TE
Heath Miller, PIT – Yea, remember this guy? Miller was a great plug-in last week, and he will be again in Week 9. The Steelers face the Raiders (they kind of stink against tight ends) and Ben Roethlisberger lost Le'Veon Bell as an option in the passing game (can still hear the cries from Bell's owners).
DeAngelo Williams is a solid pass-catcher, but he's no Bell, and Miller racked up 13 targets, 10 catches and 105 yards last week.
---
Week 9 Rankings | Week 9 Flex Rankings
---
Week 9 Blind Spot Players
In case you're new to this, the Fantasy Blind Spot refers to players that 1) have been performing well but haven't had a breakout game or big enough numbers to get Fantasy players talking, and/or 2) are in a price range of other more popular option, and/or 3) have frustrated with disappointing performances but have a great matchup to finally break through. These are the players you want to target in tournaments, such as Millionaire Makers. You want a contrarian lineup, and there are few better ways to build one than by grabbing some Fantasy Blind Spot players.
Free DraftKings Millionaire Maker Ticket for New Players
DraftKings Week 9 Lineup Sleepers: QBs
Matt Ryan, ATL ($7,100) – I can tell how frustrated Fantasy players are with Ryan just from the number of seasonal, "Should I drop/bench?" questions about him. Ryan has three games of 20-plus points and that same numbers of 14.14 or less. Consistency is not his strong suit. However, Antonio Brown, Steve Smith, Larry Fitzgerald, Odell Beckham, Tavon Austin and James Jones totaled 41 receptions, 783 yards and 6 TDs against the 49ers, or an average of 6.8/130.5/1. Eli Manning, Ben Roethlisberger, Joe Flacco and Carson Palmer all threw for at least 311 yards and two TDs. You're telling me Julio Jones and Matt Ryan can't go ape nuts crazy on the 49ers?
DraftKings Week 9 Lineup Sleepers: RBs
LeSean McCoy, BUF ($5,500) – The Dolphins defense didn't improve much after the bye or with the coaching change. They allow 21.5 FPPG to running backs with the 10th most rushing yards overall, even though they've had their bye. LeSean McCoy is healthy, off his bye and the Bills are going to run the ball 135 times this week… give or take five attempts.
Charles Sims, TB ($3,600) – Sims is RB30 in PPR leagues and has three double-digit games in seasonal and on DraftKings. He has two catches in every game, and the Giants have allowed the third most receptions, fifth most receiving yards and second most receiving touchdowns to running backs.
DraftKings Week 9 Lineup Sleepers: WRs
Michael Crabtree, OAK ($4,900) – I talked about Crabtree ad nauseam this year – how seasonal players needed to pick him up and give him respect. Crabtree deserves DFS respect too. He had 29.1 points in Week 2 and 26.2 last week, plus two more scores in the teens. The Steelers are mediocre against the pass, Derek Carr is playing great and the Raiders will need to pass to keep up with Ben Roethlisberger (their pass defense certainly isn't stopping him).
Malcom Floyd, SD ($3,900) – Since it's PPR scoring and Stevie Johnson is cheaper, Floyd is in blind spot territory. Floyd is a big-play waiting to happen, and the Bears have allowed 27 receptions of 20-plus yards and the third most touchdowns to receivers (12). On top of that, they let Calvin Johnson, Lance Moore, Stefon Diggs and Larry Fitzgerald average 14-plus yards per catch while finding the end zone at least once.
DraftKings Week 9 Lineup Sleepers: TEs
Austin Seferian-Jenkins, TB ($2,800) – Need to be reminded what that Ben Watson guy just did to the Giants? No, Jameis Winston isn't Drew Brees, but ASJ is more dangerous than Watson – if 100 percent healthy. At this price, he's worth that gamble.
Free FanDuel Millionaire Maker Ticket for New Players
FanDuel Week 9 Lineup Sleepers: QBs
Ben Roethlisberger, PIT ($8,300) – Recency bias will have many looking elsewhere already, and Big Ben's price will scare even more away. He's in that range of "why not spend on the top tier or save a decent amount and drop down?" We know Roethlisberger can go off any given week, as Weeks 8 and 9 proved last year. No more Le'Veon Bell means more Big Ben and Antonio Brown, and the Raiders pass defense just happens to stink.
FanDuel Week 9 Lineup Sleepers: RBs
Jonathan Stewart, CAR ($6,600) – No, Stewart isn't going to set off fireworks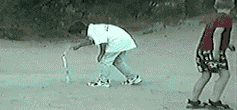 ...but he can guarantee you double-digit points. Three running backs have neared or surpassed 20 carries against the Packers: Todd Gurley (30), Matt Forte (24) and Ronnie Hillman (19). Each one had a good day: Gurley 15.9, Forte 25.1 and Hillman 18.0. JStew isn't as talented as Gurley and Forte, but you don't think he can match a Hillman day with 20-plus touches?
FanDuel Week 9 Lineup Sleepers: WRs
Malcom Floyd, SD ($6,100) – See above. Checks in for FanDuel too.
Justin Hunter, TEN ($4,600) – This is as contrarian/blind spot as you can get. First of all, you just don't find options this low on FanDuel. Hunter is down with the Marqise Lee, Lucky Whitehead, Jerricho Cotchery, L.T. Smith (who?) and Rannell Hall (who again?) crew. Secondly, the Saints stink against the pass, have allowed 30 receptions of 20-plus yards and lead the league with 10 of 40 yards or more. Mike Mularkey will look to test his receivers and see what he has with Kendall Wright out, and Delvin Breaux will likely be on Dorial Green-Beckham. That leaves Brandon Browner on Hunter. Ha! Enjoy that Hunter!
FanDuel Week 9 Lineup Sleepers: TEs
Heath Miller, PIT ($5,800) – Miller is the king of blind spots this week, as he's the fourth-most expensive tight end with Charles Clay right behind him. Eyes are just going to pass right over him despite the fact Roethlisberger will need him more with no Bell, and the Raiders are still one of the worst teams against tight ends. Miller proved he only needed Big Ben back and throwing him the ball with 10 catches for 105 yards last week.
---
As a reminder, these waiver wire players and sleepers are good for DFS too. If you want a free ticket into the Millionaire Maker and haven't signed up yet, just use these links for DraftKings or FanDuel and enjoy!
Week 9 Waiver Wire Pickups: QBs
Jay Cutler, CHI – Going back to Cutler, as the waiver options are beyond slim this late into the season. Oh, Cutler just happens to have four straight games of 21 or more points too. I told you the guy likes to sling the ball, and the Bears get the weak Chargers defense in Week 9.
Week 9 Waiver Wire Pickups: RBs
DeAngelo Williams PIT – If you need to be told to pick up Williams, you should stick to LEGOs instead of Fantasy Football. If Williams is available in your league you 1) need a better and/or deeper league and 2) have a Le'Veon Bell owner who is a knucklehead.
Jeremy Langford, CHI – Hopefully, you don't need to be told about Langford either, but I'll give you my scouting report from the offseason.
Langford plays slower than his workout times. Langford doesn't have great acceleration, especially when trying to get back up to speed after a hit. He has good size and a pad level to help work through contact, but he'll never be a battering ram. Langford's real strengths are in his receiving ability and moves, as Langford is better at making defenders miss… although he can get happy feet. Langford is a good all-around back; he just doesn't have a high ceiling.
He's the clear lead option with Matt Forte out, but don't expect him to be Forte. Ka'Deem Carey will see some work as well, but Langford could have RB2 value given the bye weeks and destruction of the position this year.
David Cobb, TEN – I've been telling you for weeks, and your window is about to shut. Cobb should return this week, and he's the best option the Titans have in the backfield. I wouldn't be surprised if Antonio Andrews leads the way for one last week, but I also wouldn't be surprised if Cobb just seizes control immediately.
Kendall Gaskins, SF – Because someone has to carry the ball? Truthfully, I'm not wasting much time here. If Mike Davis didn't have a broken hand, I'd take a flier there, but as I've said many times before, opportunity doesn't automatically equal production when the talent isn't there.
Week 9 Waiver Wire Pickups: WRs
Kamar Aiken, BAL – While I hope Steve Smith changes his retirement decision so he doesn't go out like this, Aiken steps up again and will see WR3 value as he did when Smith missed time earlier. Chris Givens is worth a deep-league flier too.
Stevie Johnson, SD – Keenan Allen is out a few weeks with a kidney injury (currently hospitalized) and I can tell you firsthand from when I only bruised mine, it's no joke! Malcom Floyd is worth a grab too, as Philip Rivers isn't going to stop throwing it.
Robert Woods, BUF – Who knows what Percy Harvin's deal is? Who knows when Sammy Watkins is going to return? Why not take a gamble on Woods if you're thin at receiver?
Nate Washington, HOU – Cecil Shorts too, as the Texans keep passing thanks to losing often and having no running backs worth a lick with Arian Foster out.
Week 9 Waiver Wire Pickups: TEs
Vernon Davis, SF – See my full breakdown of the Vernon Davis trade here, but with the state of tight ends, Davis has TE1 potential in Denver.
Crockett Gillmore, BAL – Maxx Williams hurts Gillmore's consistency, but he's a good fill-in during the byes.
Week 9 team byes: Cardinals, Chiefs, Lions, Ravens, Seahawks, Texans
---
Photo Credit: Gordon Dedman
Be the first to know
Want FREE Fantasy and Gaming Advice and Savings Delivered to your Inbox? Sign up for our Newsletter.