5 Things We'd Like To See Happen In the NHL in 2017
Ah 2016, we hardly knew ye....and we don't want to know ye further, so beat it.
Despite the year from all heck, there was some positives to glean from the NHL proceedings in 2016. We had the World Cup of Hockey, outdoor festivities, and the best player in hockey hoisting the Stanley Cup against a team that could be one of the NHL's up and coming teams to beat.
1) Jaromir Jagr Passes Mark Messier
The NHL is undergoing an unbelievable youth movement, with names like Auston Matthews, Connor McDavid and Jack Eichel becoming household names amongst hockey fans. One constant, however, one mere remnant of the olden days has been Jaromir Jagr, still going strong with the Florida Panthers at 44. One thing that will certainly happen is that Jagr will turn 45 in February. Another thing that might be certainty but we don't want to jinx is that Jagr can pass Mark Messier for 2nd all-time on the NHL points list. Jagr...or anyone for that matter...will never pass Wayne Gretzky for the most points in NHL history, so this could be an amazing opportunity to witness a unique brand of history. Jagr is currently three points away from passing Mess.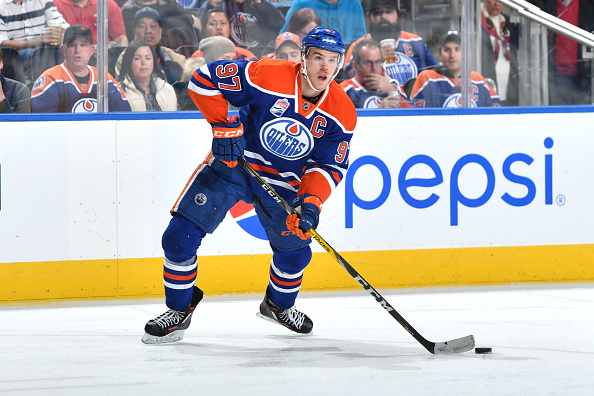 2) The Edmonton Oilers Make the Playoffs
On a related note, it feels like Messier's former team, the Edmonton Oilers, hasn't made the playoffs since Messier played for them. In reality, the Oilers have been playoff free since a Stanley Cup Final appearance in 2006, a drought that is tied for the longest in NHL history. But now, armed with a roster captained by McDavid, and aided by the numerous high draft picks they've accumulated in recent times, the Oilers have made some noise this season, in the running for the Pacific Division title. It won't be easy, caught in a race between the California trio of Anaheim, Los Angeles, and San Jose, the tough times in Alberta may finally be over.
3) The Shootout Is Abolished
Look, we're all embarrassed at certain things we liked back in the day...just look at our Backstreet Boys and NSYNC albums gathering dust next to our stereos. The shootout was one of those things. Perhaps we were just so excited for the return of NHL hockey, back from lockout hiatus, that we were happy that ties were abolished via a glorified skills competition. It just doesn't seem fair that, after 65 minutes of fast paced hockey, the game is decided via this. No one will ever complain about penalty shots, but part of the reason those are fun because there's still game to be played afterwards. This, however, is like deciding a baseball game via home run derby or a basketball game via 3-point shootout. Deciding what a is better solution to avert ties is another argument for another day, but it's safe to say the shootout's appeal has worn off.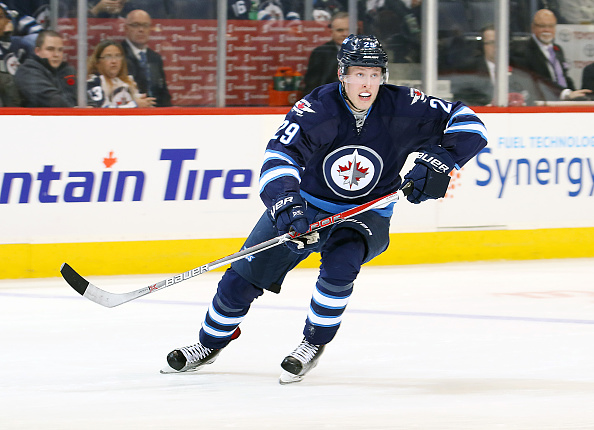 4) Patrik Laine Wins Rookie of the Year
This is no disrespect to Auston Matthews, this previous season's draft's top overall pick, but he really hasn't done too much since his epic debut of scoring four goals. In addition, his Toronto Maple Leafs, after a hot start, have fallen back to Earth. Laine, on the other hand is helping the Winnipeg Jets stay in the thick of the very heavy Western Conference playoff picture, and is also battling Sidney Crosby for NHL league lead in goals. Matthews may have the name recognition and play for a much more popular team, but Laine has the numbers and the production.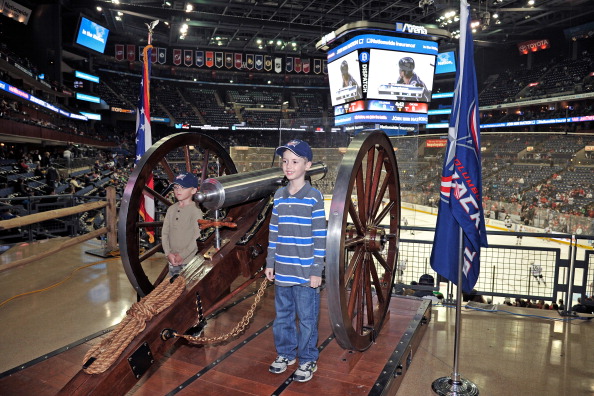 5) The Columbus Blue Jackets Win A Playoff Series
The Columbus Blue Jackets have a lot going for them. They play in a city where other professional sports are non-existent, have a world-class goalie in Sergei Bobrovsky, and have one of the coolest, if not THE coolest, goal celebration in hockey, in which a Civil War canon is set off to the tune of AC/DC's "Those About to Rock". Despite this, the Jackets have yet to win a playoff series in their not-so illustrious history, joining the Jets as the only teams in the four major North American sports leagues to not advance in any form of playoffs. The Jackets were left for dead with head coach John Tortorella reeling from an unsuccessful showing coaching the American at the World Cup of Hockey, yet the Jackets have lost just two games in regulation since Halloween, and enter the weekend on an eight-game winning streak. The Eastern Conference, Columbus's Metropolitan Division in particular, is a bit of logjam, featuring the Penguins, Rangers, Capitals, and Flyers, but Columbus could earn some much needed postseason success this spring.
What would you like to see go down in 2017 in the NHL? Tweet @GeoffMags5490 and keep the conversation going.
Be the first to know
Want FREE Fantasy and Gaming Advice and Savings Delivered to your Inbox? Sign up for our Newsletter.