Dear God What The Hell Is This Stephon Marbury Play And How Can We See It Over Here?
The stage equivalent of Tommy Wiseau's "The Room" finally exists, and you can thank Stephon Marbury. The former NBA star and vaseline eating adult is now in a play -- a musical, based on the video below -- on Chinese Broadway, playing himself, in a play titled I Am Marbury. The title of this YouTube video is "I Was Marbury," which may very well be more accurate because WHO THE HELL IS THIS GUY?!?!?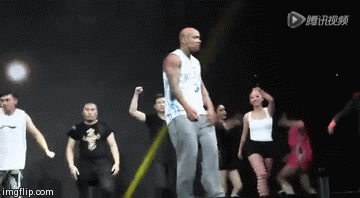 Apparently, it's about the Bejing Ducks 2011-12 championship season, when Marbury arrived in a beam of light and the sleeves on his sweatshirt inexplicably shot off in either direction. Being immortalized in musical theater seems a bit over the top. Why not just make him a stupid statue and move on?
Oh wait, they did that, too. China, c'mon guys. Get it together.
Be the first to know
Want FREE Fantasy and Gaming Advice and Savings Delivered to your Inbox? Sign up for our Newsletter.