If there's one thing in professional sports that I'm pretty sure I could do despite being one of the least athletic people in the history of the world, it's an intentional walk. It really doesn't get any easier than having to lob a ball as far away from the plate as you can to the catcher.
In fact, it's one of the only times in any sport that you simply concede to the other team. It's like dropping your hands and letting a boxer hit you in the face. It's like deciding not to put your arms up and letting a basketball player take an uncontested jumper.
Unfortunately for Auburn reliever Jay Wade, the ease and simplicity of the intentional walk eluded him in the 13th inning of a 5-5 game against Ole Miss with two men on base and one out. On the first pitch of the at-bat, Wade tossed a ball that you wouldn't even see in a homerun derby to Austin Anderson, who absolutely crushed it for the 8-5 win.
Here's a look at the miscue: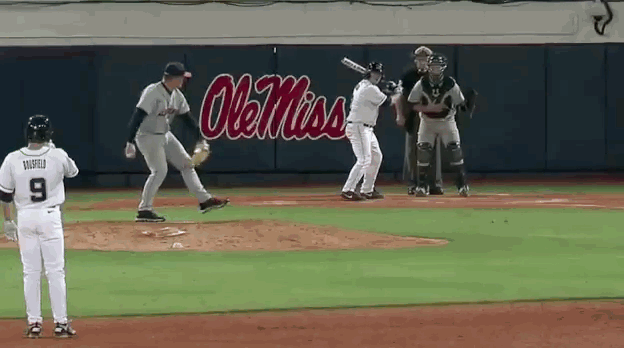 The best part of this intentional walk walk-off homer isn't what happened on the field, but what happened in the stands. Note the fans that take any and every food item that they purchased during the game and toss them into the air like they just don't care.