Sunderland Players Offer Ticket Refund To Fans After 8-0 Thrashing To Southampton
How humiliating was Sunderland's 8-0 defeat to Southampton on Saturday? So humiliating that the 2,650 fans that travelled 650 miles to watch the game live at St. Mary's Stadium are going to receive a ticket refund from the club. According to Sunderland's official website, travelling supporters will have until Nov. 5 to claim a refund for their match tickets. If they choose not to refund their tickets, they can donate the cost of their ticket to a Sunderland-based children's charity Grace House.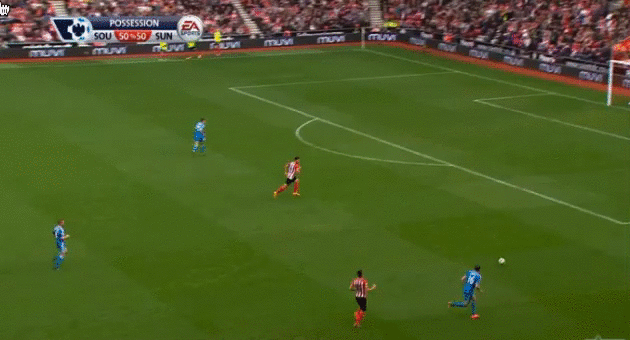 The money will be coming out of the players' pockets, which is awesome. Sunderland keeper Vito Mannone admitted that the team threw in the towel during the game and brought up the idea of giving back to the club's supporters.
"I will personally talk to the team to see if it is possible to pay [for the fans'] tickets and their trip," Mannone said, per The Independent in England. "We should do it because we didn't put our foot [in], we didn't work hard. We started the game well but after we conceded we threw in the towel – and I include myself."
Sunderland is currently one point ahead of the relegation zone through the first eight matches this season. They're gonna need all the help they can get to stay out of the dreaded drop zone when they host Arsenal on Saturday.
It'd be really cool to see that happen in the states. Could you imagine if the Raiders, Jaguars and the Buccaneers gave back to their fans after embarrassing losses? In fact, the owner of the Jaguars (Shahid Khan) also owns Fulham F.C. and the son of the recently deceased Malcolm Glazer, Avram Glazer, has a piece of the Buccaneers and Manchester United. So maybe it's not a farfetched idea.
Photo via Getty