It's Raining Skittles In Seattle, So Golden Tate Will Try To Catch One In His Mouth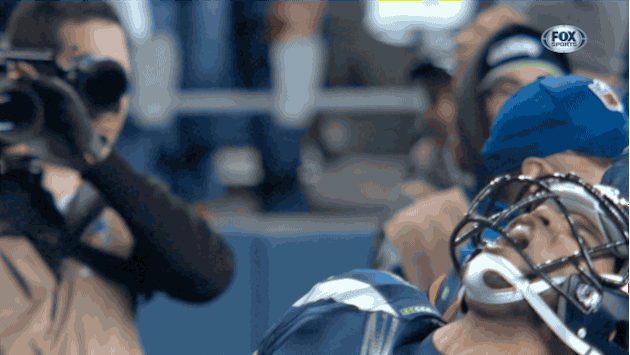 Apparently he missed, and it landed in his helmet. May still be rattling around in there.
The Skittles shower erupted after Marshawn Lynch's 40-yard touchdown run in the third quarter. But … what if that Skittle came out of this guy's underwear? Ewww.
Marshawn's best friend. pic.twitter.com/n4llqhfZjo

— BuzzFeed Sports (@BuzzFeedSports) January 20, 2014